Amid ongoing heat waves around the East Coast and Northeast of the United States, Amtrak has been forced to slow down its trains to avoid damaging its infrastructure.
In a statement from Friday, Amtrak reported that travelers would begin experiencing delays on trains traveling between New York City and Philadelphia, according to ABC 7 News. The company explained that lower speeds become necessary in hot enough temperatures, due to the possibility of damages or accidents caused by rails and wires expanding. Running slower trains also decreases the amount of heat they transfer to other parts of the rail infrastructure.
"Speed reductions are based on the rail temperature, not the ambient (air) temperature," Amtrak's statement read. "That data ensures we're only issuing heat restrictions when necessary."
On Saturday, Weather.com reported a high of 98 degrees in Philadelphia, with a high of 100 degrees predicted for Sunday. Meanwhile in New York City, temperatures were only slightly cooler with a high of 96 degrees on Saturday. The Northeast has, in general, been experiencing a spike in temperatures over the past week, with frequent heat advisories being issued across the region.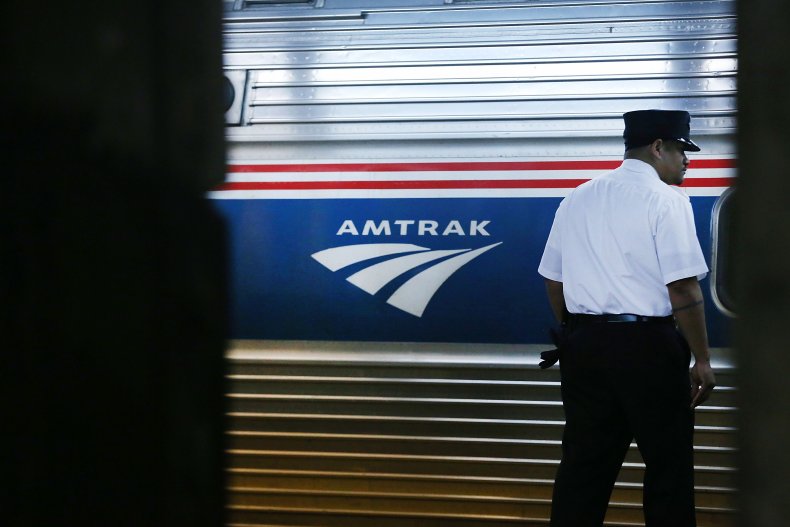 Amtrak first began warning travelers that such delays might be necessary last week, calling the practice part of its standard procedure for the summer months. Speaking with ABC News, Amtrak, for example, explained that when a rail reached temperatures of around 131 degrees Fahrenheit, a train has to be slowed down to 100 miles per hour or less. Typically, Amtrak trains run between 125 and 150 miles per hour.
"We're not even in the worst part of the summer yet," Paul Chinowsky, professor in the College of Engineering at the University of Colorado Boulder, told ABC News earlier this month. "So we'll keep seeing [delays]. It's going to get worse as we go along."
Experts have estimated that delays caused by extreme heat, exacerbated by global climate change, could cost companies $20-60 billion dollars by the year 2100.
Chinowsky further explained to ABC News that the U.S. already uses heat sensors in some areas to accurately predict when slowdowns will be needed. He also suggested other fixes for the problem, like laying new, more heatproof rails across the country, or planting more trees along rail lines in order to increase shade coverage.
Heat waves have already been blamed for some train accidents in the U.S. in recent years. In May 2019, the San Francisco Bay Area's transit authority pinned the blame for a derailment on a rapid increase in ambient temperatures.
Rail companies in the United Kingdom have also recently been forced to implement similar delays in the wake of the country's historic recent heat wave, which saw temperatures in excess of 100 degrees Fahrenheit.
Newsweek reached out to Amtrak for comment.