Quebec Heat Wave: Death Toll Rising Amid Extreme Temperatures
At least 33 people have died since a heat wave began June 29 in Eastern Canada, officials said Thursday. Of those who died, 18 were in Montreal, Quebec's largest city, CTV News reported.
The week-long heat wave, predicted to end Thursday night, consisted of intense humidity, temperatures in the low 90s and a lack of wind. Using their own weather models, members of the state's environmental department saw the heat wave coming in advance two weeks ago and sent out notifications.
On Wednesday, Canadian Prime Minister Justin Trudeau tweeted a message addressing those that have lost a loved one to the record temperatures, and passed a link along to remind people to "make sure you know how to protect yourself & your family."
Alexandre Parent, a meteorologist with Environment and Climate Change Canada told Newsweek Thursday would be the last day of the heat wave thanks to a "cold front approaching." However, he said public health officials believe the death toll may rise depending on how people adjust after such extreme temperatures.
"The humidity has risen again today," Parent, who lives in Montreal, told Newsweek. "I'm lucky to have A/C in my house. It was set to 23 degrees Celsius (73.4 degrees Fahrenheit), and I had to raise it because the break from outside to inside was too drastic."
Parent said the heat wave was the worst he'd seen in his 18 years as a meteorologist.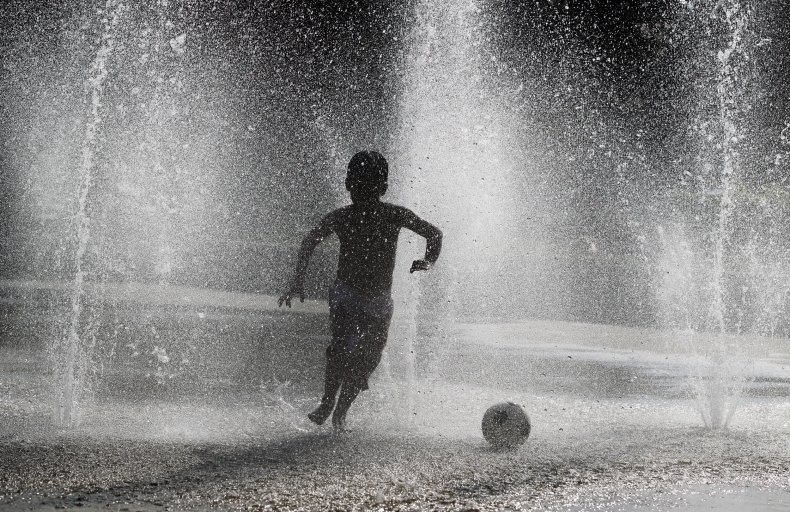 "I've never experienced something lasting that long," he said, "We've [the Environment & Climate Change of Canada] been having a few phone calls with urban and regional security offices."
Prior to this, the only heat wave that Parent remembers being so memorable was a four to five day period in 2010.
Canada's government website recommended ways to deal with the heat wave: Wearing loose and comfortable clothing, avoiding exposure to heat when possible and staying hydrated. Signs of heat illness could include cramps and rashes, and among the people with the highest risk of suffering are generally older adults, young children, the homeless and people with chronic illnesses.
SaveSave