Heather Graham's 'Half Magic': What Happens When Rollergirl Writes Her Own Movie About Sex?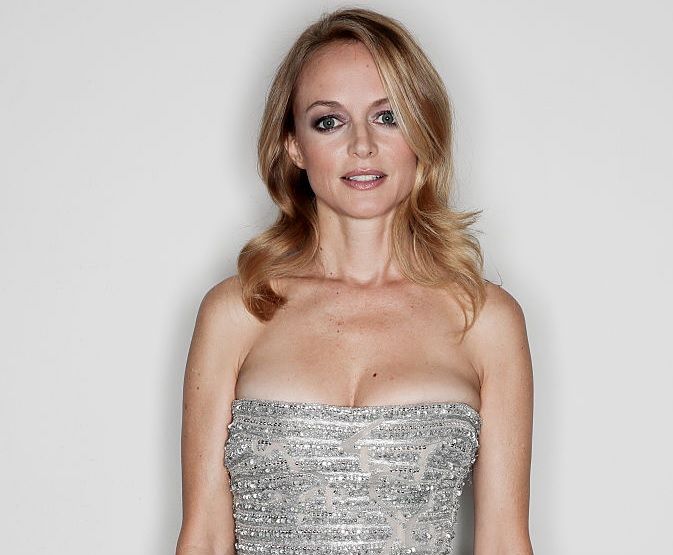 The secret to Heather Graham's art is her ability to play characters who are both sexy and emotionally vulnerable—doe-eyed women who can exchange barbs with the big boys but aren't quite heroines or protagonists. It's a skill that made her stand out among a crowded field of talent in Paul Thomas Anderson's 1997 masterpiece Boogie Nights. Most people remember the moment Graham giggles as she pulled her dress off in one movement, flashes a huge smile at Mark Wahlberg's Dirk Diggler and asks, "Are we gonna fuck?" Later, in a quiet, emotionally shattering scene with Julianne Moore's Amber, Rollergirl makes a quiet, lonely request while both women are high on cocaine. "Amber, are you my mom?" she says in a small voice. "I'm gonna ask you, OK? And you say yes, OK? Amber, are you my mom?"
Rollergirl made Graham a star and led to countless roles as sexually liberated women that have required Graham, now 48, to do two things: look beautiful and be happy. But after playing characters more often than not written by men, she decided it was time to create one herself. "I do find sexuality interesting. I always have. I've played a prostitute and a stripper and a porn star," Graham told Newsweek. "This time, I wrote a story about my relationship with sex."
Graham's directorial debut is Half Magic, a film she also wrote and stars in. Honey (Graham) and two girlfriends, played by Angela Kinsey (The Office) and Stephanie Beatriz (Brooklyn Nine-Nine), make a pact to demand more from their sex lives and stop dating men who treat them badly. They seal this promise with a light, witchy ritual that Graham says was inspired by games she plays with her friends in real life.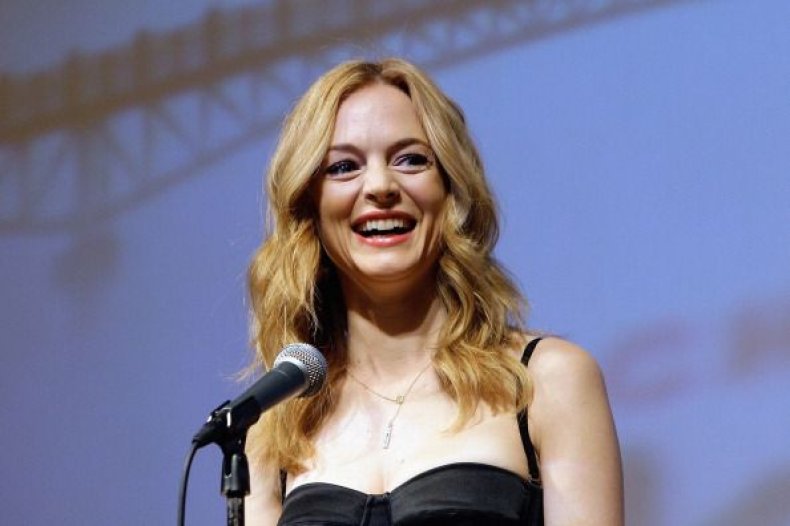 The release of the film comes in the midst of the Harvey Weinstein scandal—something Graham has addressed head on. In October, she lent her voice to the angry chorus of women accusing Harvey Weinstein of sexual assault and harassment, telling Variety that Weinstein made it clear he would give her roles if she slept with him.
In some ways, Half Magic is an escapist fantasy. But it's also Graham's statement on being one of the sexiest women in Hollywood. And in this era, Graham's sex positive attitude, combined with her staunch support for victims of abuse, feels like a breath of fresh air.
Graham spoke to Newsweek about the film, her career and this #metoo moment.
How long have you been developing this movie?
I started writing the script about seven years ago. I went through a breakup and it was deeply upsetting, so I started writing down things that happened to me, hoping to eventually find a way to laugh about them. Comedy is tragedy plus time, right? I was waiting for comedy to arrive.
I had some girlfriends who I'd get together with regularly, and we'd make wishes for things. I wanted to work with that in the script, but I had spent eight years prior working on women's stories I wanted to produce and act in, and I kept hearing the same "no." A project about the Triangle Shirtwaist Factory fire, other stories about women. People kept telling me, "Nobody cares about women's stories at the box office." I was told I needed a male star to get a movie produced.
Why do you think you've historically been cast in sexual, flirty roles? Is that something that's organic to you?
I think that when you're cast in one role, similar parts start to come along easily. I also think that men looking at women they find sexy... It's weird. On one hand, we're being told you're being judged by your looks and whether men find you sexy or not. But on the other hand, you can't be too sexy. If you're interested in sex too, that can mean that you're not taken seriously.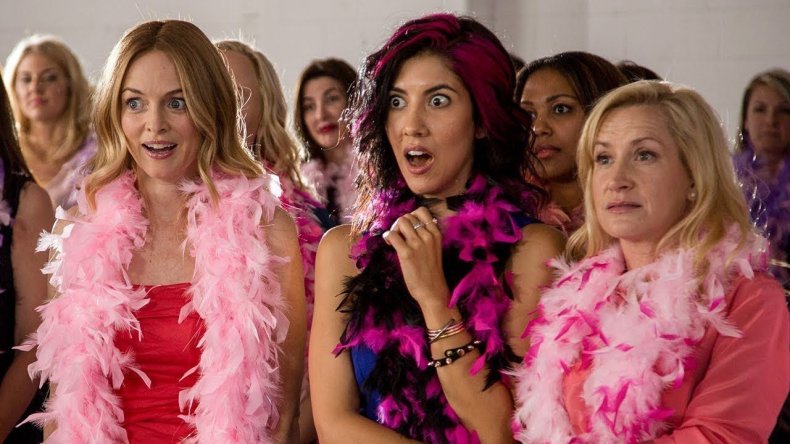 Where does the witchcraft and magic element come in? What's your opinion on women and beliefs like that?
I don't seriously believe in witchcraft. I'm not a Wiccan. This was just among my friends and I who got together. Still, a witch, to me, just seems like a person who's powerful. As a woman, at that time in my life, I felt disempowered, so we found some feeling of power together by joking around.
Some critics of the #metoo movement have said that a fear of harassment will create a cultural fear of sex. Do you have an opinion on that?
I think moving forward on the subject of sex, for women, is about women knowing what feels good to them, having healthy boundaries and asking for what they want. I don't think women had a real space to talk about this stuff before. We luckily had Anita Hill doing good work, but she was attacked and discredited. These stories that are finally being listened to, there's a sense of justice to that.
What's your hope for our world after #metoo?
Hopefully, future generations won't have to deal with this at all. I think that—even more than making sexual harassment dangerous and calling it illegal—power will come when acts like this are just truly uncool. I want people to eventually say that Harvey Weinstein is a dinosaur, men like him are out of touch and embarrassing and the things they do are not only unacceptable, they are weird and uncool and antiquated.
You said that trying to tell a woman's story was difficult in Hollywood for a long time. What are some women's stories you've recently seen that you're grateful for?
I like movies that have a female protagonist who likes her life, most importantly if they're led by a female writer/director. I love Issa Rae's show Insecure, everything about it. And even though it was created by a man, [Guillermo del Toro], this year, I loved The Shape of Water because of the sheer beauty of it, honestly. And his protagonist was a woman, a sexual woman.
What would you say to someone who's about to watch Half Magic?
I just hope it's a feel-good movie. It's been so hard lately, and I think sometimes femininity is seen as a negative thing, like it's frivolous. For so long, women in the workforce were implicitly asked to act like men if they wanted to be taken seriously. I hope it says that femininity in feminism can be a beautiful and powerful thing.
Half Magic hits theaters and streaming services February 23.