'Glee' Star Heather Morris Asks to Join Police Search to Find Naya Rivera
Glee star Heather Morris has asked police to join their search efforts to locate missing actress Naya Rivera.
Authorities said on Thursday that they believe 33-year-old Rivera drowned in Lake Piru in southern California. Search efforts to locate her have been underway since her 4-year-old son was found alone in a rented boat on the lake Wednesday afternoon.
In a tweet on Saturday night, the Ventura County Sheriff's Office said the search to locate Rivera will resume Sunday morning.
"Today's search operation at Lake Piru is winding down. The mission will resume Sunday morning in the ongoing effort to locate Naya Rivera."
Morris, who starred as cheerleader Brittany Pierce alongside Rivera's Santana Lopez on Glee, replied to the tweet saying she and other friends wanted to help authorities in their search efforts "in any way."
"My name is Heather Morris, I'm Nayas close friend and co-worker, and I'm trying to conduct an on foot search and rescue mission along with a small group of friends at Lake Piru," the 33-year-old actress wrote. "I understand your team is doing EVERYTHING in their power, but we are feeling helpless, powerless and want to help in any way."
She added: "I have left a message with the department of Rescue and Air today, and I will call again tomorrow. Thank you."
Rivera's son Josey Hollis Dorsey was found asleep and wearing a life vest on the rented boat in the lake on Wednesday afternoon.
The child told investigators that he and his mother went swimming and he got back on the boat, but "his mom never made it out of the water," Sheriff's Sgt. Kevin Donoghue said, according to The Associated Press.
Surveillance footage captured at around 1 p.m. on Wednesday shows Rivera and her son leaving in the boat at Lake Piru, which is something she had done before. "She had experience boating out here at the lake," Donoghue said.
The sheriff's office said the search for Rivera had turned into a recovery mission as of Thursday morning.
"Naya Rivera rented a boat at the lake Wednesday afternoon and went for an excursion with her four-year-old son," Capt. Eric Buschow said in a statement. "The boat was found drifting in the northern portion of the lake with the child alone and asleep onboard."
The statement added: "Investigators believe Rivera drowned in what appears to be a tragic accident."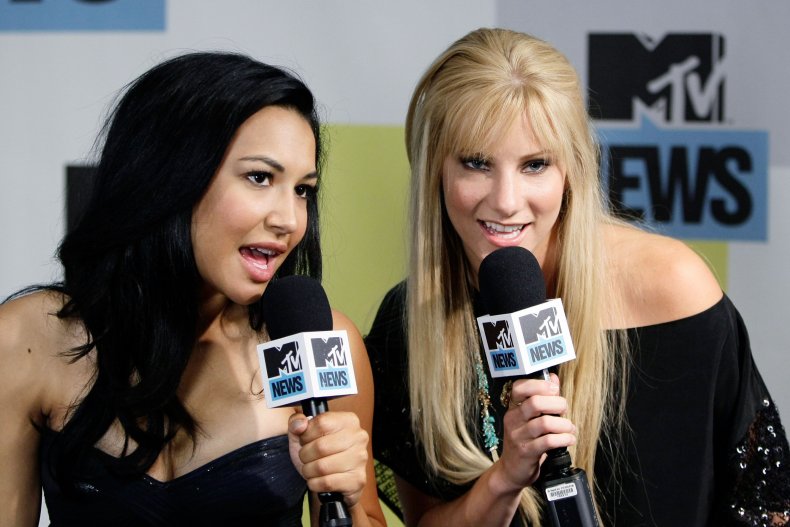 'Glee' Star Heather Morris Asks to Join Police Search to Find Naya Rivera | U.S.