Who Is Heather Nauert? Nikki Haley's Possible Replacement for United Nations Also Worked at Fox News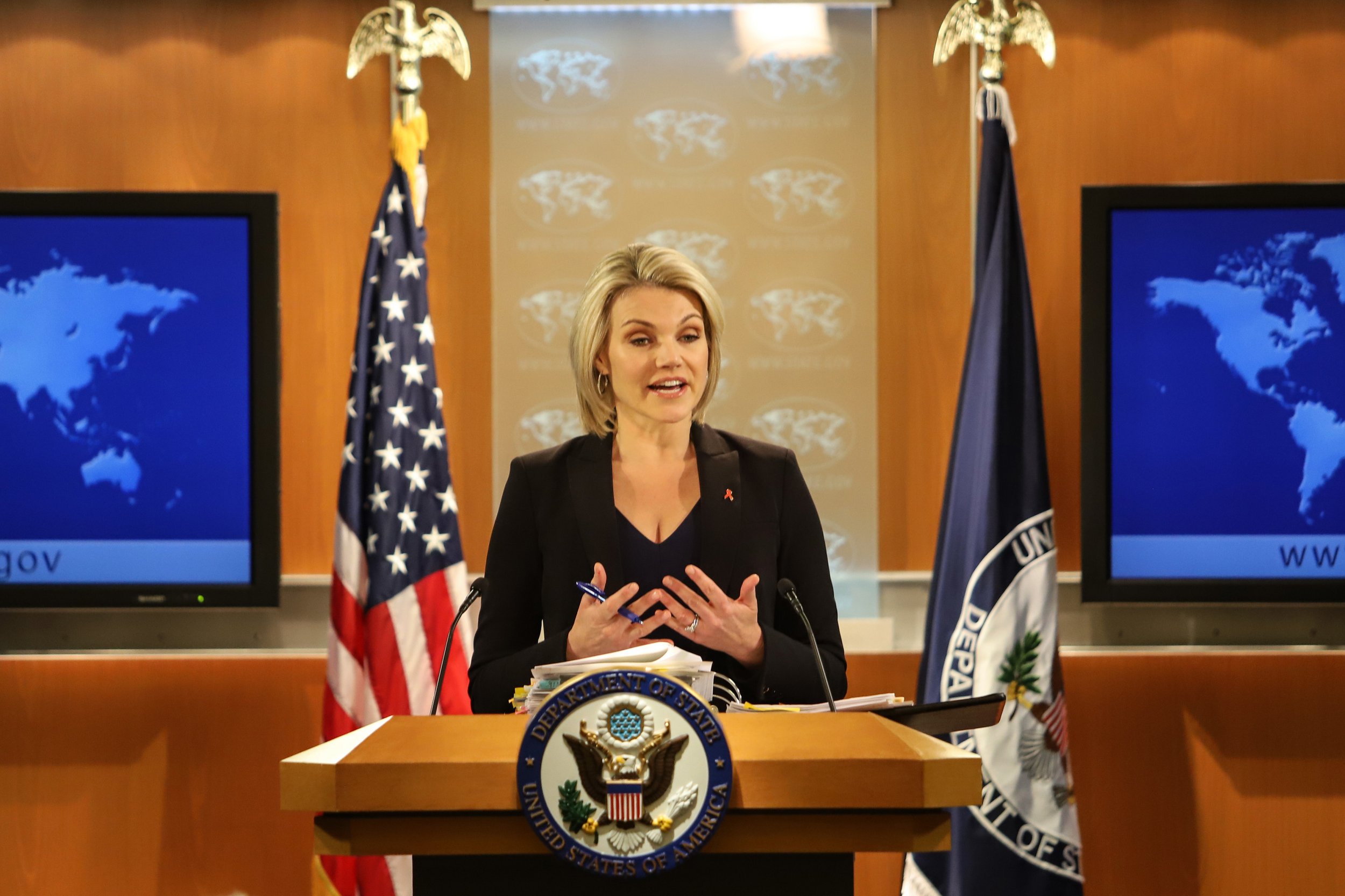 State Department spokesperson Heather Nauert is reportedly President Donald Trump's top selection to replace outgoing United Nations Ambassador Nikki Haley at the end of the year, according to several media reports citing unnamed sources familiar with the matter.
Nauert, a former anchor on Fox News and a correspondent for ABC News who joined the Trump administration in April 2017, is among several candidates up for one of the country's top posts critical to the president's foreign policy and representation before the globe's largest international body.
Trump reportedly said to advisers that Nauert was his "leading choice," according to CNN on Thursday citing two unnamed sources. The president had yet to make a firm choice, but he does prefer a woman take over Haley's job.
The president met with Nauert on Monday, CBS News reported Tuesday per White House and State Department officials, and she is in contention with U.S. Ambassador to France Jamie McCourt and U.S. Ambassador to Canada Kelly Knight Craft. Reports have also tapped U.S. Ambassador to Germany Ric Grennell as a possible candidate.
But unlike Craft, McCourt and others who have represented the country at the U.N., Nauert does not possess extensive prior foreign policy experience.
Nauert served as the acting under secretary for public diplomacy and public affairs at the State Department between March and October. She was also a term member of the Council on Foreign relations, and was a health insurance consultant in Washington before turning to journalism, according to her biography on State Department's official website.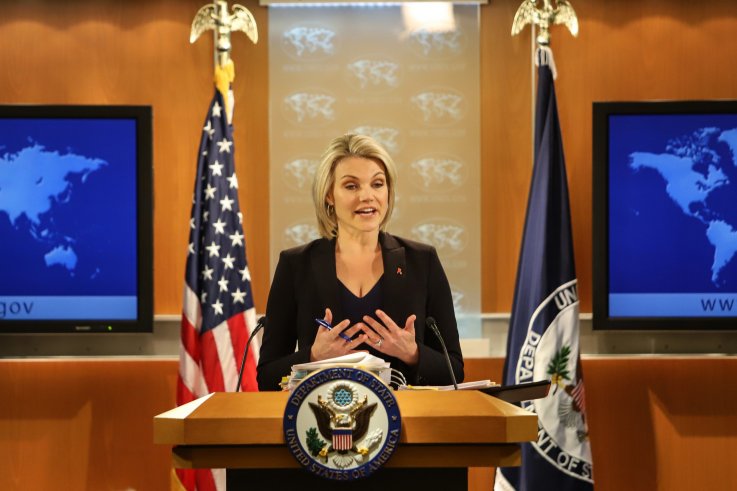 Reports earlier this year indicated Nauert was also a possible candidate to replace White House press secretary Sarah Huckabee Sanders. Sanders has publicly stated she had no plans to leave the West Wing.
Haley announced last month, with Trump by her side in the Oval Office, that she would be leaving her post at the end of the year. The former South Carolina governor said she believed in self-imposed term limits and cited the need for a break after all of her work as a lawmaker and administration official over the past six years.
Unlike other members of Trump's Cabinet, Haley largely avoided scandals or disruptions outside of her work at the U.N. However, she did publicly break from the president when she said his accusers of sexual misconduct should be heard.
Trump praised Haley's work on behalf of his administration but at least publicly has not discussed who would succeed Haley.
Upon Haley's announcement, speculation immediately turned to whether or not she intended to run for president in 2020 or later on. But Haley quickly shot down any run for the White House against Trump or in the future.
Who Is Heather Nauert? Nikki Haley's Possible Replacement for United Nations Also Worked at Fox News | U.S.