Heathrow 13 Could Be First Climate Change Activists Jailed in U.K.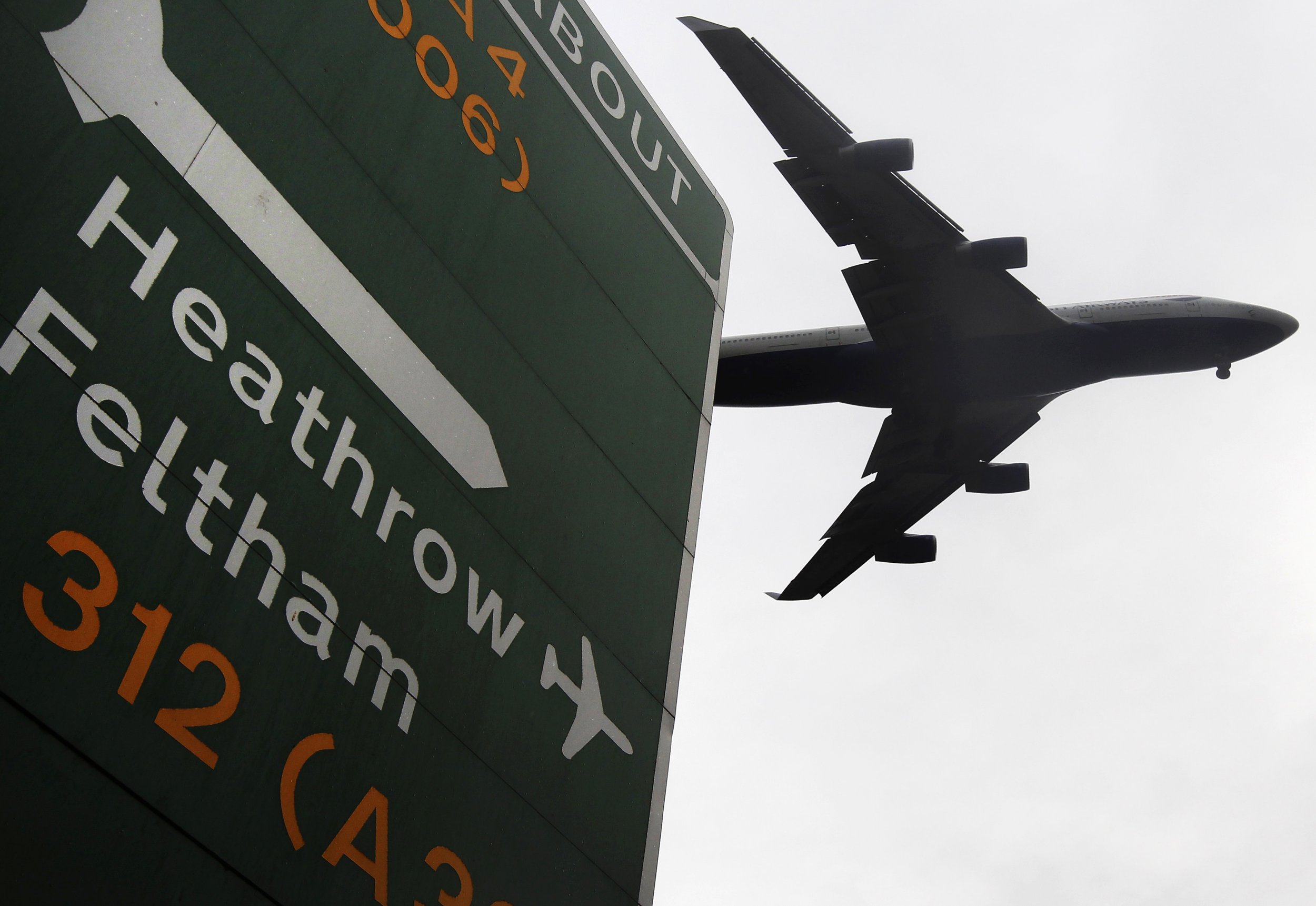 A group of activists who chained themselves to the fences of the northern runway at London Heathrow airport are likely to become the first climate change protesters to be jailed in the U.K., The Guardian has reported.
The group, comprising of 13 men and women aged between 22 and 67, caused flight delays and cancellations in July 2015 after they cut through a perimeter fence and then blocked the runway. In January, they were convicted of trespassing and a judge warned them that prison sentences were almost inevitable.
The group, known as the Heathrow 13, are due to be sentenced on Wednesday morning and could be handed a custodial sentence, despite the support from politicians of the Labour opposition and the Green Party.
Shadow Chancellor John McDonnell, whose constituency includes Heathrow, said he was "shattered by the concept" of the group being handed prison sentences.
"It is in the tradition of this country over centuries that people have taken direct action of this sort and it should not be one which receives a custodial sentence," McDonnell said.
The Green Party's sole member of parliament, Caroline Lucas, called the prospect of their imprisonment "deeply unjust" and "unwarranted," ahead of her planned appearance at a protest outside the magistrates court where the group will be sentenced.
"They took a principled and non-violent stand against the colossal environmental cost of expanding an airport that already breaches air pollution laws—yet they're being treated as if they are somehow a danger to society."
According to Heathrow executives, the protesters put the safety of the airport in jeopardy by breaching the its restricted area.