Theresa May's Government Hits Turbulence Over Airport Decision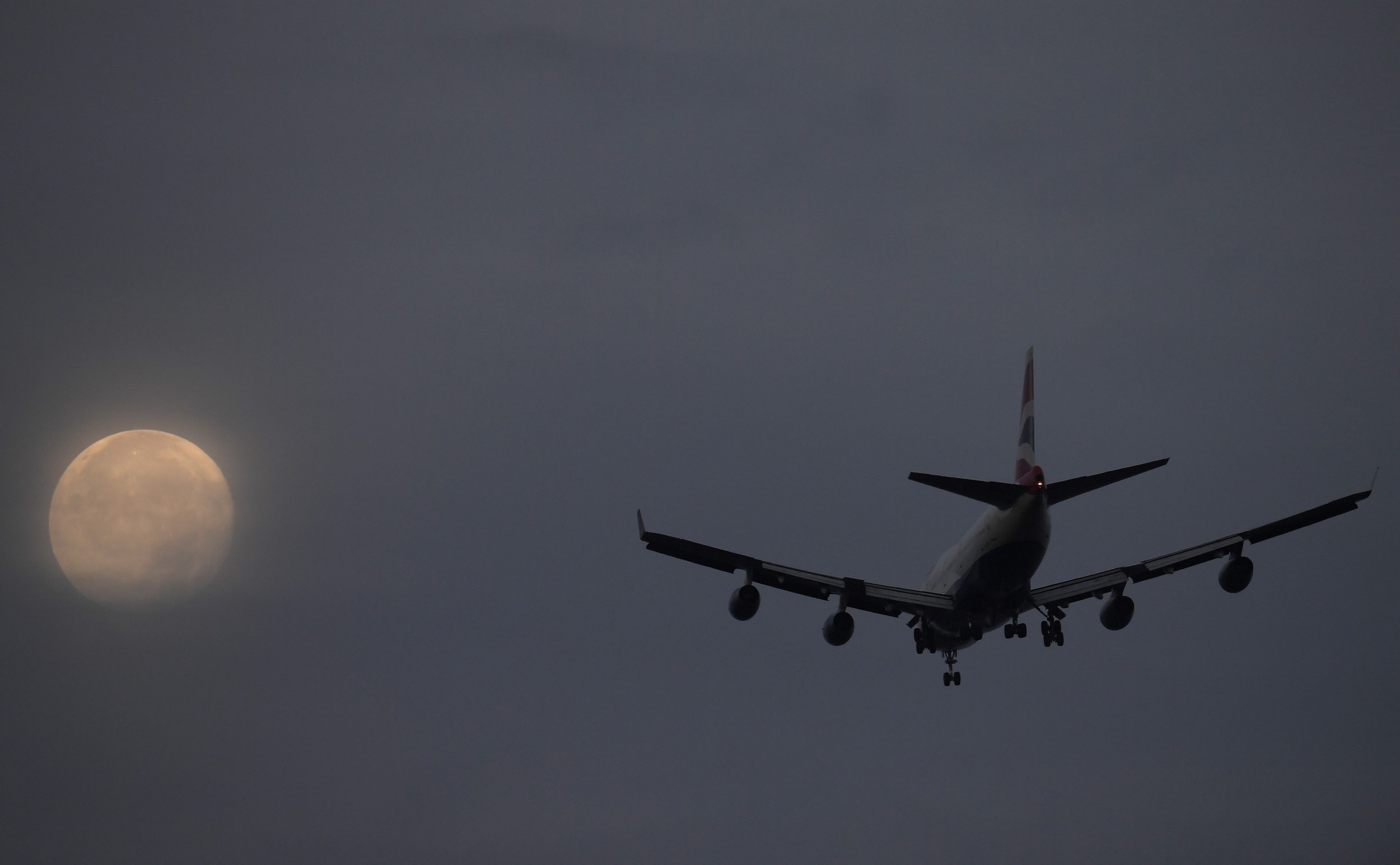 Brexit might have forced it out of the headlines, but in recent years one of the biggest rows in British politics has been over where to place a strip of tarmac. On Tuesday, Transport Secretary Chris Grayling is set to announce whether Heathrow or Gatwick—two large commercial London airports—is to get a new runway.
He is overwhelmingly likely to plump for the former, and in doing so will scatter a series of obstacles in the path of Theresa May's government that must seem a little baffling to overseas readers.
If the decision is for Heathrow—the option recommended in 2015 by an independent commission set up in 2012 to buy May's predecessor David Cameron some time—May could face voter outrage, cabinet splits, and a tricky and ill-timed by-election.
Few things excite the British as much as a planning dispute, and this has been no exception. Alongside the furious lobbying war in the corridors of power—industrial-scale advertising which has played no small part in keeping a struggling journalism industry afloat—both possible plans are opposed by well-organized campaigns that forge unlikely alliances between environmentalists and "not in my backyard" locals.
Though much time has passed since 2009, voters might just remember (because news channels play it back at every given opportunity) the pledge made by Cameron when he was seeking election for the first time in the following year: "The third runway at Heathrow is not going ahead, no ifs, no buts." There was no equivalent promise when the Tories sought re-election in 2015, but it could highlight May's lack of a personal mandate, on this or any other issue.
Then there's that by-election, which could be triggered by Zac Goldsmith, the maverick Conservative MP for Richmond, in southwest London, near the airport. Goldsmith promised when first elected in 2010 that he would resign and trigger a fresh fight for his seat in the event of the government pushing a third runway at Heathrow. He is set to do so and stand as an independent if the airport decision goes against him.
Goldsmith is considered a personally popular MP, but there are fears among some in Westminster that, if he calls it now, he could lose that contest. His campaign for the London mayoralty, a disastrous failure, was seen by many as bigoted for its attempts to connect Labour's Sadiq Khan, a Muslim, with extremists. Plus, Goldsmith went against the majority of his constituents in campaigning for a Brexit. The pro-EU Liberal Democrats, who once had a strong presence in southwest London, will try to turn any by-election into a vote on the EU. May cannot afford to lose even one MP to the Lib Dems before negotiations with the EU begin.
And the cabinet may get less comfortable. May has already signaled that there will be a slight suspension of "collective responsibility," the doctrine that obliges ministers to toe a shared line, on the airport issue. This means that any cabinet ministers who have previously expressed doubts about Heathrow would not have to disavow those views now. Chief among the dissenters is Boris Johnson, the already unpredictable foreign secretary who once said that an expansion at Heathrow was "basically undeliverable."
There are nobler themes in British politics right now than where to park some planes. But with the febrile political atmosphere post-Brexit only building, May cannot afford any extra tension. How she and the government handles this could prove crucial to her success in the coming years.