Which Airline Is Best—and Worst—for Noise and Pollution?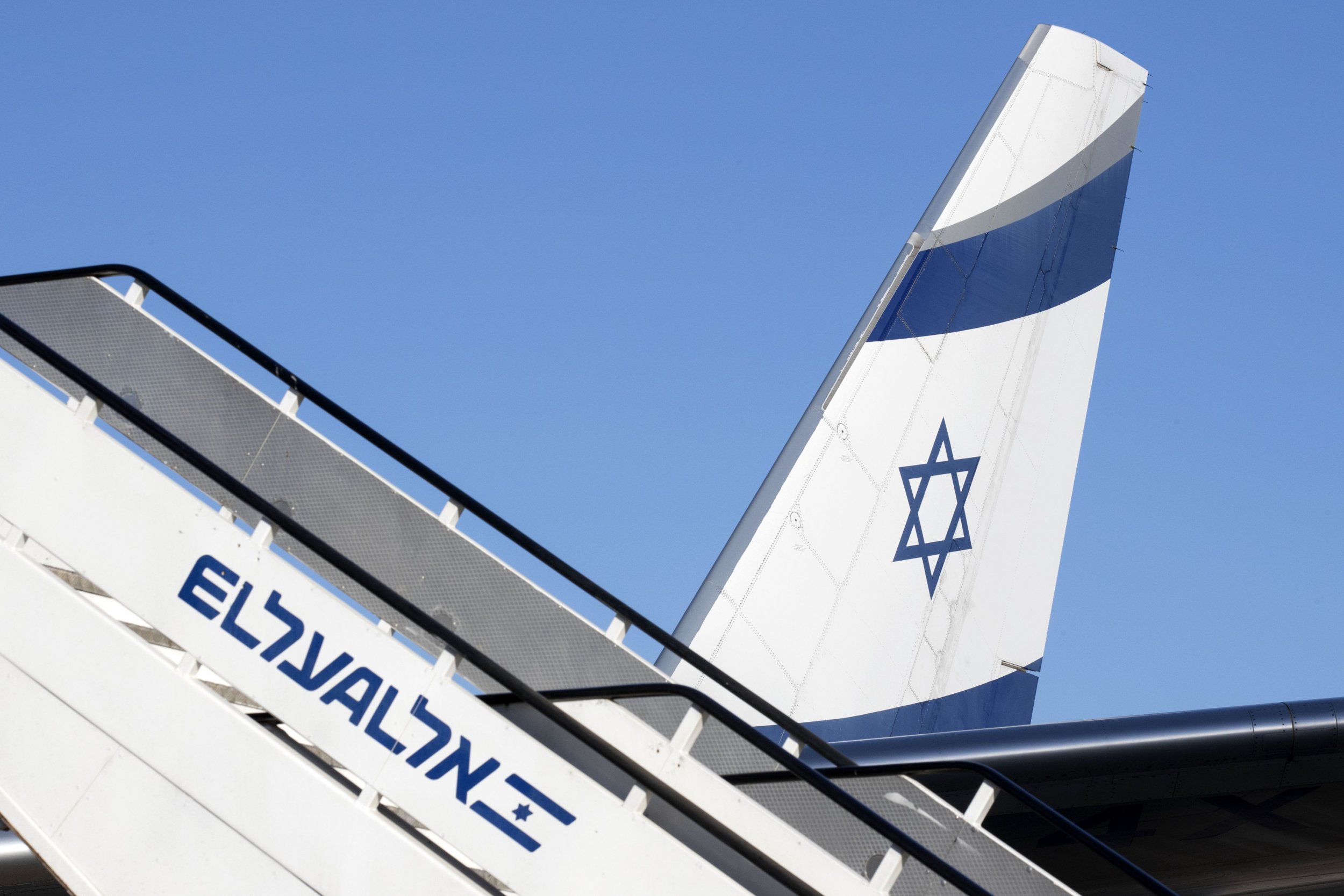 U.K. airline British Airways ranked the best on noise and fuel pollution levels, and Israel's El Al ranked the worst. That's according to a new list by London's Heathrow Airport aimed at naming and shaming airlines in the hope they will improve their environmental standards.
Israel's national carrier came last in the list of 50 global airlines created by analysts at Heathrow, the busiest airport in Europe. El Al failed to receive satisfactory scores in five out of seven categories on which Heathrow assessed the airlines. Those included arrival times, efficient landing approaches, nitrogen oxide emissions, and noise pollution.
The other airlines in the bottom six were mostly made up of carriers from the Middle East. Just ahead of El Al are Kuwait Airways, followed by Middle East Airlines, Oman Air, Jet Airways and Pakistan International Airlines, ranking upward from worst.
Reacting to the table's results, El Al said it inaugurated its new 787 Dreamliner aircraft this week. It will be a more environmentally friendly aircraft, according to Israeli news site Ynet.
"These aircraft, which will gradually enter service until 2020, will replace by early 2019 the 747-400 fleet," the company said in a statement. "The Dreamliner aircraft will join the new 737-900 aircraft the company has purchased, which are already operating on European routes, making the El Al plane fleet younger and less polluting."
Read more: BDS pressure sees Spanish city lose Tel Aviv flights
The list, the Fly Quiet and Clean League Table, hopes to inspire changes on the part of airlines that do not meet the standards of Heathrow Airport, the third-busiest aviation hub in the world.
British Airways' lead ranking is followed by Aer Lingus, Etihad Airways, Scandinavian Airlines System, Finnair and American Airlines.
Twenty-four of the 50 airlines failed in at least one category.
El Al flies out of Heathrow Airport twice a day to Tel Aviv's Ben Gurion International Airport. It typically uses Boeing jets for its flights, the 777 in the day and the 737 model at night, according to Israeli newspaper Haaretz.
While its environmental standards are not the envy of its competitors, its security measures are: El Al passengers are interviewed before even stepping on board any plane heading to Israel. It also has two plainclothes, armed sky marshals who sit among the passengers on board every flight. All of its pilots served in the Israeli Air Force. So while the planes' environment might not be up to standards, the airline ensures its security is.
The full league table of airlines, as ranked by Heathrow Airport:
1) British Airways, short haul
2) Aer Lingus
3) Etihad Airways
4) Scandinavian Airlines System
5) Finnair
6) American Airlines
7) United Airlines
8) Emirates
9) Delta Air Lines
10) Iberia
11) Qantas Airways
12) Air Malta
13) KLM Royal Dutch Airlines
14) Air Canada
15) Aegean Airlines
16) TAP Portugal
17) Cathay Pacific Airways
18) LOT
19) British Airways, long haul
20) Virgin Atlantic Airways
21) Qatar Airways
22) Air France
23) Malaysia Airlines
24) Swiss International Airlines
25) Sri Lankan Airlines
26) South African Airlines
27) Alitalia
28) Gulf Air
29) Lufthansa
30) Germanwings
31) Thai Airways
32) Saudi Arabian Airlines
33) Singapore Airlines
34) European Air Transport
35) Eurowings
36) Austrian Airlines
37) Aeroflot
38) Croatia Airlines
39) Icelandair - short haul
40) Brussels Airlines
41) Air China
42) Air India
43) Turkish Airlines, short haul
44) Turkish Airlines, long haul
45) Jet Airways
46) Oman Air
47) Pakistan International Airlines
48) Middle East Airlines
49) Kuwait Airways
50) El Al