Heathrow Airport Shut Down Due to Power Outage: Report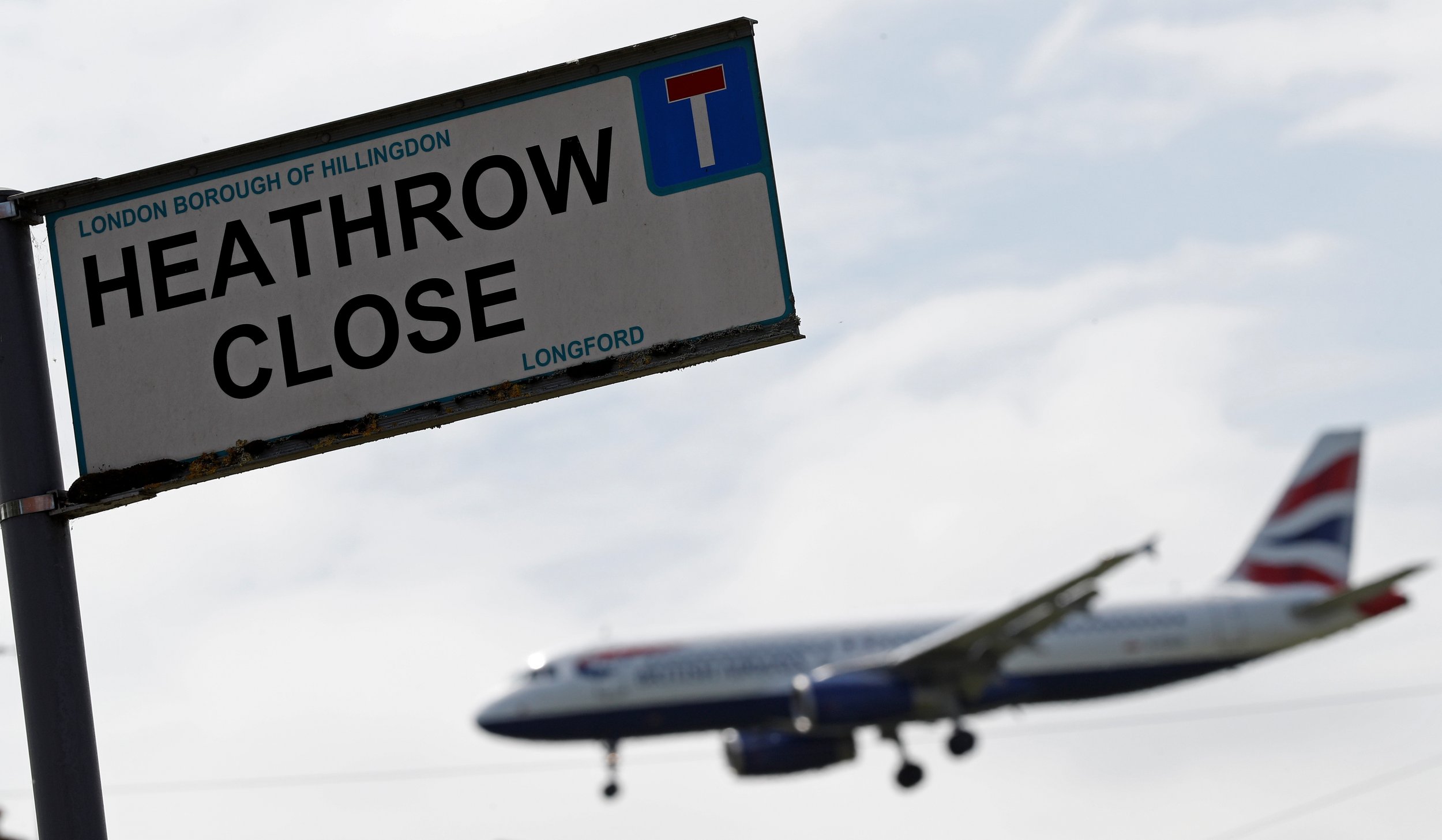 Heathrow Airport in London is reportedly shut down after passengers complained of "runway light failures."
British Airways customers at several locations including New York, New Orleans, Miami and Boston told The Sun that their planes en route to London were stuck on the tarmac on Tuesday evening.
According to the report, the passengers were told that there was an apparent electrical outage at the airline's main terminal in London.
British Airways flight 116 was already on the runway before crew members were told to take the plane back to the gate, according to The Sun.
Flights that were already in the air seem to be unaffected by the shutdow, according to flight data obtained by The Sun.
British Airlines passenger Denise Martin, who planned on flying home from New York after participating in a marathon on Sunday, told Sun Online: "People are tired and p****d off.
"Think the general vibe is we'd rather be off the plane instead of cooped up on board indefinitely."
Martin added that the crew attempted to bring a round of refreshments in order to make the disgruntled passengers happy.
Other passengers told Sun Online that they were escorted off of their flights and were forced to wait inside the airport terminal until their status was updated.
"We were sat on the plane for a hour and have just been escorted off it," a British Airlines passenger named "Charlie" told the website. "Now I'm sat at the gate waiting for information which they have failed to provide."
A Heathrow spokesperson contacted Newsweek early Wednesday morning to provide an official statement regarding the situation.
"Our engineering teams are investigating a technical issue with the lighting system for the airport's runways," sad Weston Macklem, Deputy Head of News for Heathrow Airport. "We have activated our contingency plans and both runways are currently open and operational, although we anticipate there will be some delays at the airport throughout this morning. For the latest information, passengers should check their flight status with their airlines before travelling to the airport. We apologise for any impact this might have on our passengers."
A spokeswoman for British Airways also responded to the website, adding: "We are aware of an issue with the airfield at Heathrow Airport.
"We are delaying flights that have not already departed at this stage and diverting some flights that are airborne and due to arrive at Heathrow shortly.
"We will update our customers as soon as we have further information from Heathrow.
"We're asking customers who are due to travel with us today to continue to monitor ba.com for updates to their flight."
Last week, the United Kingdom's Civil Aviation Authority regulator claimed that there were concerns over the cost and schedule of a new Heathrow Airport runway, which needed to be addressed "urgently and decisively" in a letter to the Department for Transport, as reported by BBC.
The letter mentions the CAA's concerns over the Heathrow Airport Limited's "information flow." According to CAA chief executive Richard Moriarty, airlines have attempted to get more information but haven't been given any answers to their concerns.
Heathrow Airport Shut Down Due to Power Outage: Report | World