Summer's Heat Wave Could Ruin This Year's Christmas, Reports Say
The holiday season may be a long way off still, but Christmas is already on the cusp of suffering a hard blow in Belgium, where a drought is killing fledgling festive trees by the acre.
The lowland country is hugely dependent on its Ardennes forests stretching across the country's south for around 85 percent of its Christmas trees, national broadcaster RTBF reported. After a patch of harsh weather, this year's crop is facing major difficulties, months before demand peaks.
"We are seeing nurseries where between 15 and 25 percent, in some cases up to 30 percent of trees are dead," Jonathan Rigaux, head of the region's nurserymen's union told the network. According to him the hot summer sun and the lack of humidity is affecting recently planted trees as well as ones that had already grown, before being scorched.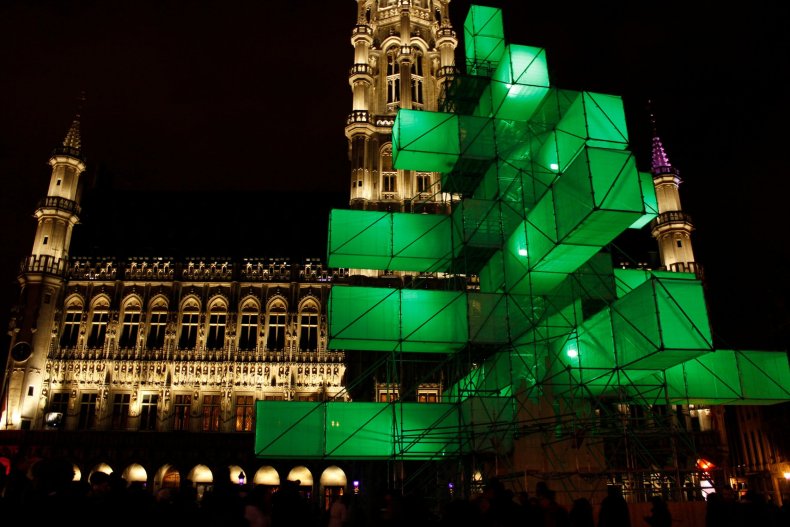 "In terms of Christmas trees, if there is no rain within the next three or four weeks, we can clearly predict that 10 to 15 percent of stocks we would have had to sell this year, will not come to be, either because they will die or because they will not be appropriate in a visual sense," Rigaux said.
Belgium and other countries in Europe have suffered prohibitively arid weather at times this summer, as meteorologists indicated at the start of last month that the weather was dry, compared to the unusual average and in recent weeks this has deteriorated into "extremely dry," occasionally rivalling the driest ever period for the month, in 1976.
"If it does not rain in these here three weeks, it will be a catastrophe for the Christmas trees," Rigaux told local newspaper Sud Info last week. The estimated loss could equal 350,000 to 400,000 of Belgium's 3.5 million trees produced each year.
The Christmas tree industry is big business for the Ardennes and the rest of the southern half of Belgium, producing 5 million trees every year and raking in an annual revenue of 60 million euros ($69.6 million), Belgian newspaper Le Soir estimated last year.
Read More: Drone flies over French President Macron's summer home, sparking police investigation
The decision to break with the tradition of picking a giant Ardennes fir for as the official Christmas tree in the heart of Belgium's capital Brussels caused a national scandal in 2012, when local authorities instead opted to erect a modernist, light installation in the shape of a tree.
After a major public outcry from some locals and a concerted effort from conservatives falsely claiming that the installation was an attempt to neuter the religious ethos of Christmas, Brussels reverted to tradition the following year as national newspaper La Libre declared it "The return of the real Christmas Tree on Brussels' Grand-Place."