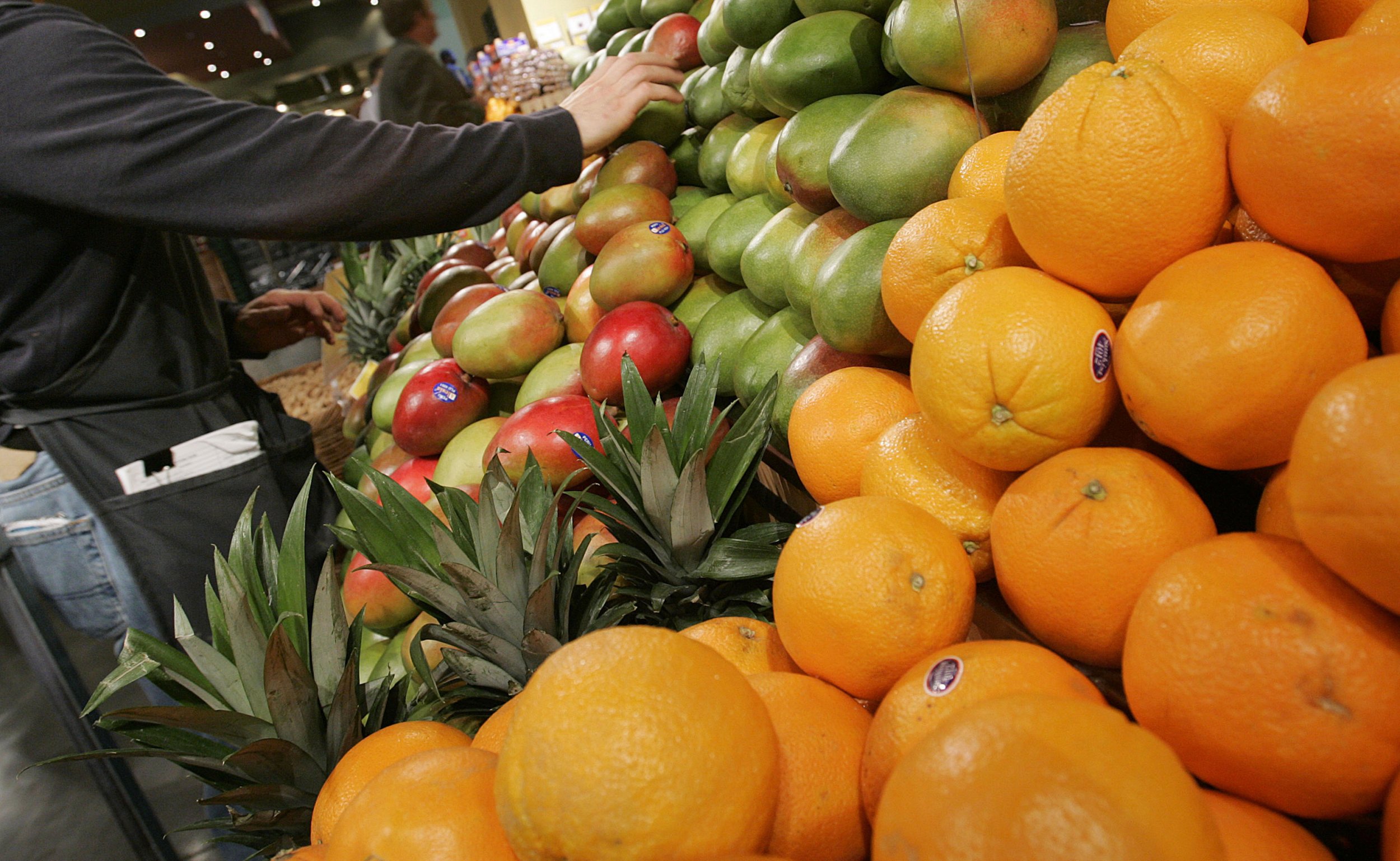 A owner of a grocery store in Louisiana has defended an advertisement mailer which was also posted on social media that critics say defended President Donald Trump's controversial plans for a wall on the U.S.-Mexican border.
Mac's Fresh Market in Alexandria, which also has branches in Arkansas, posted the advert last Wednesday, which along with information on weekly special deals also had the message "heaven has a wall, a gate and a strict immigration policy. Hell has open borders. Let that sink in."
Thousands have shared and commented on the ad since it was posted last week, with critics claiming the store is pushing a political message.
"Nothing screams "we have fresh and tasty groceries for a reasonable price" like an awkwardly-placed right-wing political opinion," wrote one poster on Reddit.
Others praised the store for publishing the message.
"It's great to see someone who stands up for what they believe kudos," posted one user on Facebook.
Speaking to KLFY, chain owner Reggy McDaniel defended his decision to post the ad, claiming it was about religion.
"That's my meaning of the whole thing is are people prepared to go to heaven or are they not," said McDaniel. "I thought it was a perfect time because everybody is talking about the border, some people want it, some don't want us to have one. The only thing I was shocked about was that it's racist. I have never in my life been accused of being a racist, I'm 70 years old I haven't evolved into one."
Interviewed by KARK at a store branch in Camden, Arkansas, a store manager claimed that the message was religious.
"They're just making a political spin out of it and getting the wrong idea of what it really means," manager Jack Digby told the network.
"I am for the company and I am for God. There's nothing wrong with what that statement says," Digby said.
McDaniel did not immediately respond to a request for comment from Newsweek.
President Donald Trump's pledge to build a wall on the U.S.-Mexican border was one of the signature promises of his 2016 presidential campaign, but has run into obstacles in Congress since his election with the dispute, sparking a recent 35-day government shutdown.
Evangelical supporters of the president have previously justified support for Trump's wall with reference to the Bible.
Robert Jeffress, pastor of First Baptist Dallas Church in Texas and backer of the president, in an appearance on Fox and Friends in January hit back at claims by House Speaker Nancy Pelosi that the wall is "immoral."
"The Bible says even Heaven itself is gonna have a wall around it," Jeffress said on the show. "Not everybody is going to be allowed in. So if walls are immoral, then God is immoral."