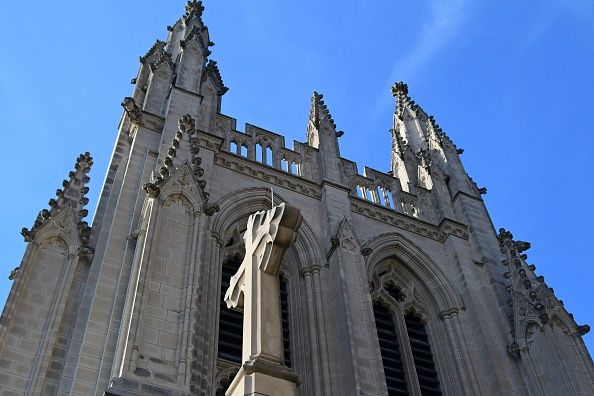 A church in Arkansas received backlash for its sign as some said it was too political. The Apostolic Faith Church's marquee in Springdale, Arkansas, read "heaven has strict immigration laws, hell has open borders," earlier this week.
Springdale resident Alice Gachuzo-Colin told KWNA that she almost got into a car accident because she couldn't believe the message the sign was spreading.
"When you put that on a sign in city that is so rich in diversity as Springdale, it is essentially a slap in the face to all the undocumented people that help make Springdale the place it is today," Gachuzo-Colin said.
Assistant Pastor Michael Pennington told KFTA that the sign did not mean to come off as political or racial.
"The reason we put that sign up was to tell everybody it is not easy to make heaven," Pennington told the news station. "If you read Scriptures, it tells them the road to hell is wide and broad, but the road to heaven is narrow and straight."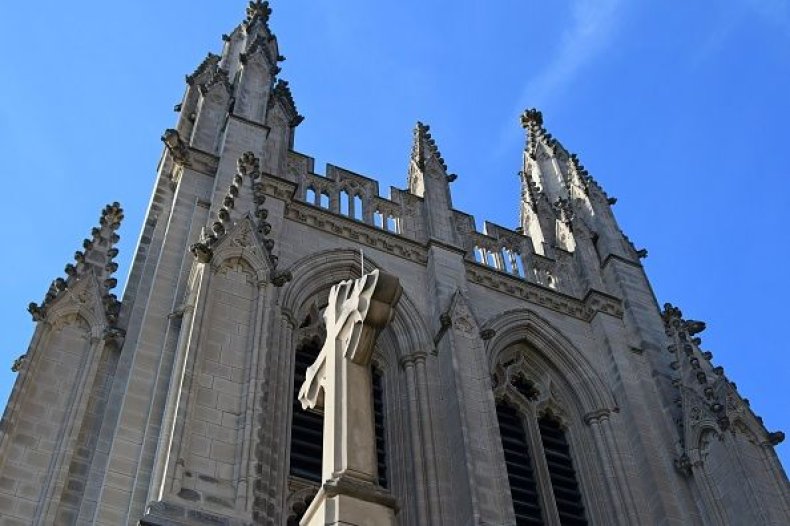 Pennington told the news station that they asked other church leaders in the area about the sign and said his wife came up with the idea.
"My wife had actually come up with it before we had seen it anywhere else, before any of it came up on any other churches."
Pennington said the message was criticized by many residents but has also gained a lot of support from others in the community, KFTA reported.
"It did sort of shock us with the support we did get... every nationality of people saying we know this is a biblical meaning, we know what the meaning was behind us, we read the bible, we know what you're getting at," Pennington told KFTA.
The assistant pastor told the news station apologized "to those people [we offended]" and said "anybody that walks through that door is welcome to this church."
Newsweek has reached out to the Apostolic Faith Church for comment on the marquee but did not hear back in time for publication. On the church's Facebook page, it stated they would no longer hold interviews or comment on the sign.
"Our church will not be making any more comments or doing any more interviews regarding the church sign. We do invite and welcome anyone and everyone who would like to attend.. thank you and God Bless," the statement read.
Earlier this month, a grocery store chain created controversy after referencing President Donald Trump's immigration policies by using a Heaven and Hell reference in its weekly advertisement mailers. Mac's Fresh Market, which has stores located in Louisiana, Arkansas and Missouri, included a message that read "heaven has a wall, a gate and a strict immigration policy. Hell has open borders. Let that sink in."