Hector Bellerin Will Stay at Arsenal on This Condition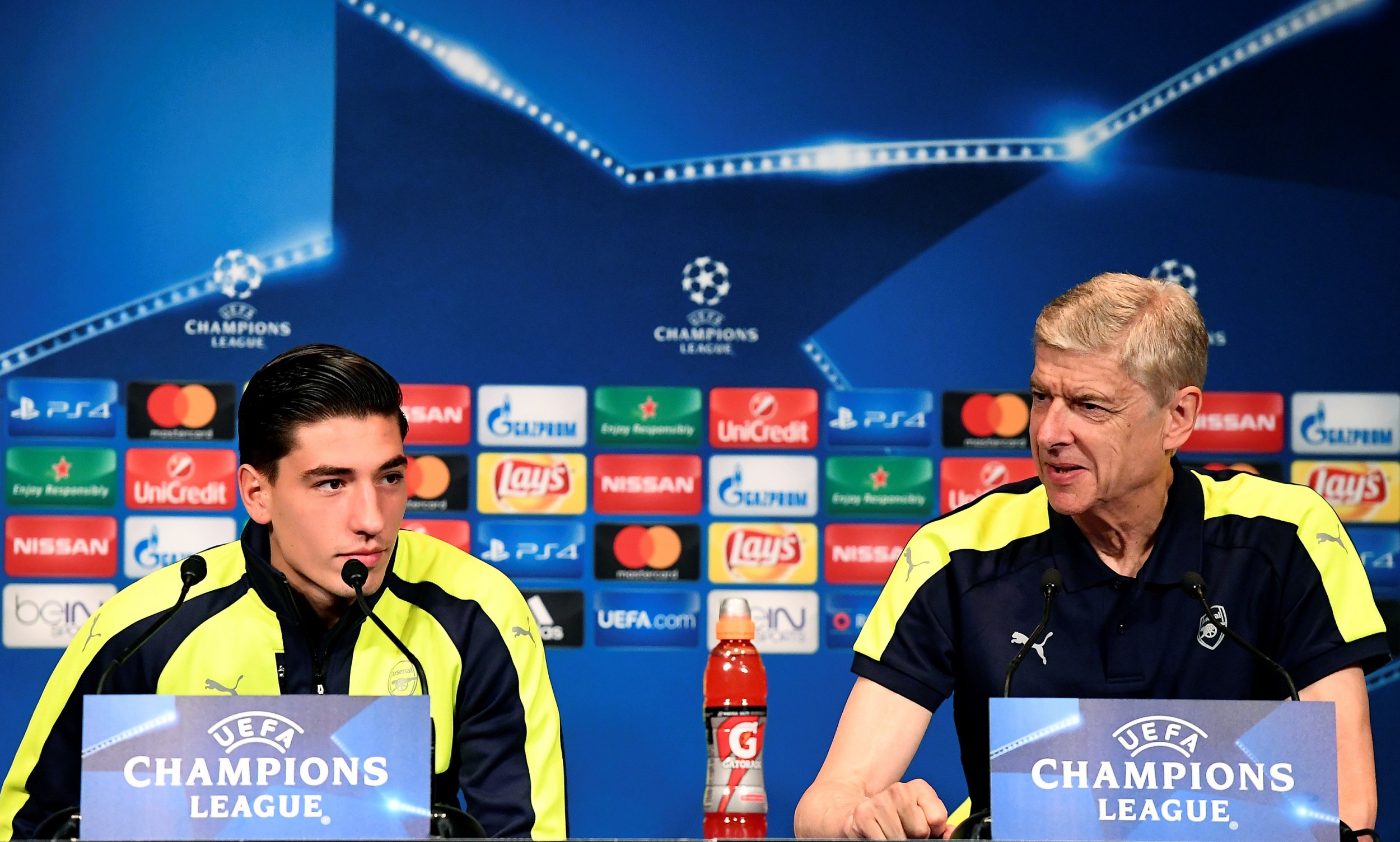 Arsenal defender Hector Bellerin will stay at Arsenal as long as Arsène Wenger remains manager, the Spaniard has said.
Bellerin, who has been linked with a transfer back to boyhood club Barcelona this season, said he should remain faithful to Wenger, The Times reported.
"Loyalty to [Wenger] is worth more than money," Bellerin said. "It's something very important for me. If he [Wenger] is there, it carries a lot of weight for me."
Wenger looks likely to stay at Arsenal beyond the end of this season, when his current contract expires, despite a run of results that has left him facing intense pressure to leave from sections of Arsenal's support.
Two planes flew over The Hawthorns in West Bromwich on Saturday, trailing banners with conflicting messages of support and condemnation of Wenger's 21-year reign in north London.
After the 3-1 defeat to West Bromwich Albion, Wenger said he had made his mind up over whether to stay at Arsenal. On Tuesday, he dismissed reports claiming he had signed a contract to be the new Paris Saint-Germain manager as "fake news."