North Korea has promised general aggression for years, but why are attacks always "merciless?"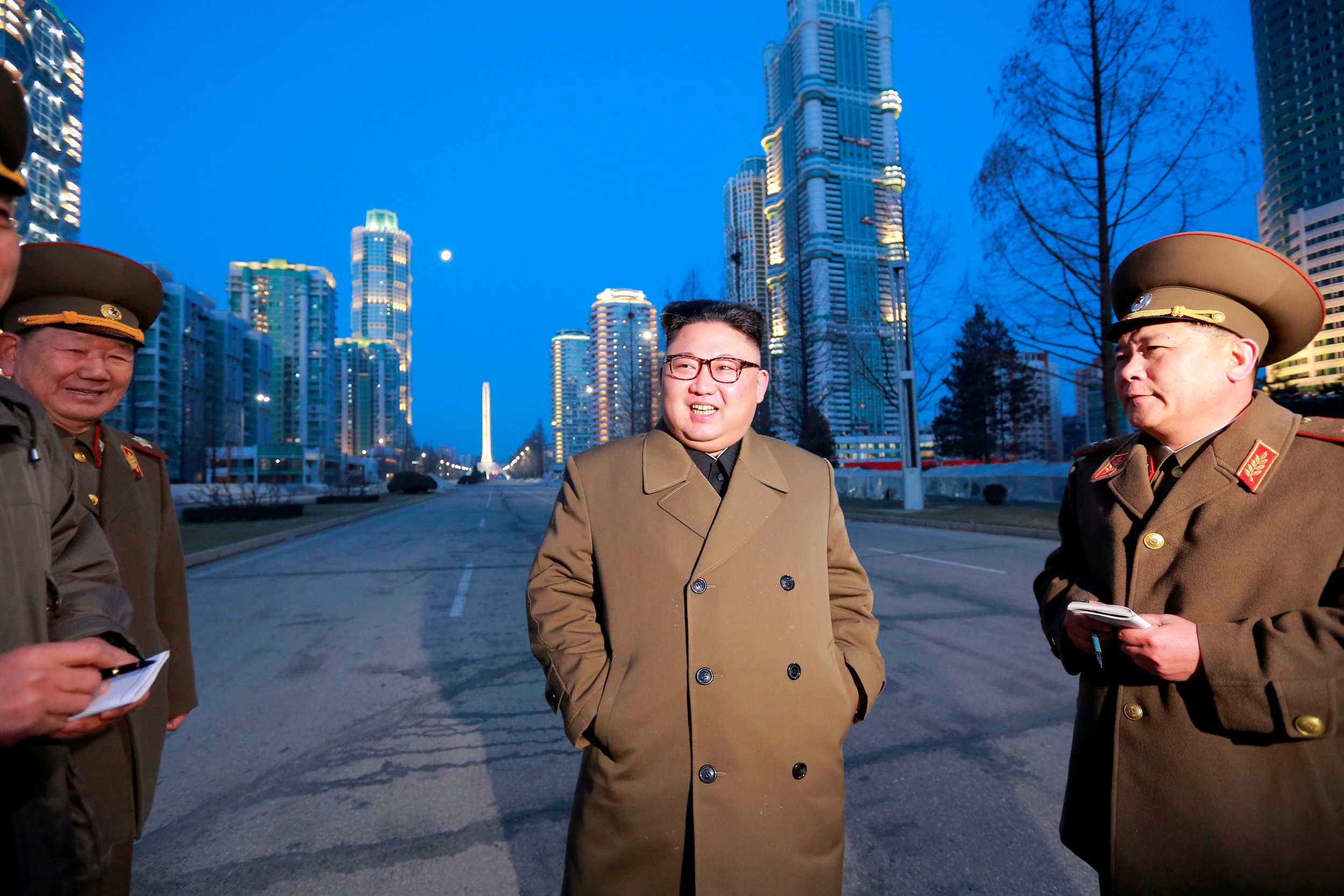 When a U.S. aircraft carrier joined the South Korean drills earlier this week, North Korea threatened a "merciless attack" in response. On March 3, another "merciless attack" was promised as the U.S and South Korean war games got underway. In 2014, the North Koreans also vowed a "merciless response" to Seth Rogan's controversial film The Interview.
But what is so significant about the word "merciless," and why do North Korea's state news agency keep repeating it?
The press releases all come out of KCNA, or North Korea's secretive state news agency, established in 1946. It provides content for newspapers, and television and radio broadcasts. The news agency also releases stories in English, Spanish, and Russian, and provides a steady stream of images—distributed via Reuters—for the Western media to use. These are mostly anodyne pictures of Kim Jong-un smiling, examining missiles or clapping at the end of national performances. But the written press releases tell a different story, promising attacks and "merciless" acts of aggression.
Many foreign servers block the site, which can make it difficult to view information. In South Korea, access to the KCNA Watch is a more user-friendly platform that allows news readers to digest North Korean news, or at least the content that comes out of the press agency, more easily. Search for "merciless," and the word is mentioned no fewer than 1,579 times in articles dating from March 2010 to now.
Dr Victor Cha, professor of government and director of Asian studies at Georgetown University, explains that merciless is a common adjective that North Korea uses in its propaganda and in its threats at the United States. "It is meant to convey the North's resolve and to act as a deterrent, threatening the United States with unacceptable punishment so that it could deter the U.S. from acting."
Hazel Smith, director of Institute of Korean Studies at the University of Lancaster, says: "They have poor English language translators and end up using an unnuanced and repetitive vocabulary. [In addition] these statements are not meant to be nuanced. They are merely repeating the state's position that it will not be passive in what it judges to be attacks from outside. Whether it could actually persuade a poorly-motivated effectively conscript army to fight outsiders is something we can only guess at the moment."
The concept of service and self-sacrifice is important within Korean culture. Under this banner falls benevolent service, offered "as a gift that goes beyond mere payment—it is primarily offered out of caring, mercy and compassion," writes Chul Woo Son, in The Motives of Self-Sacrifice in Korean American Culture, Family, and Marriage.
Korean Buddhists also pray to Gwan-eum, or the goddess of mercy, a popular figure in Buddhism.
Chah-gun means compassion and mercy and is considered to be a crucial part of Korean national character. Korean cultural historians claim that the Korean harshness is "tempered" by chah-gun, or peace and mercy. They survived the wars and recent decades of turmoil thanks to their determination and resilience, but also to their mercy, explains historian Boye Lafayette De Menthe, an American journalist and author, in his book Inside the Korean Mind.
But are we reading too much into it, or is KCNA's equivalent of Google Translate simply stuck on repeat?