Why the Hedgehog Is in Decline in the U.K.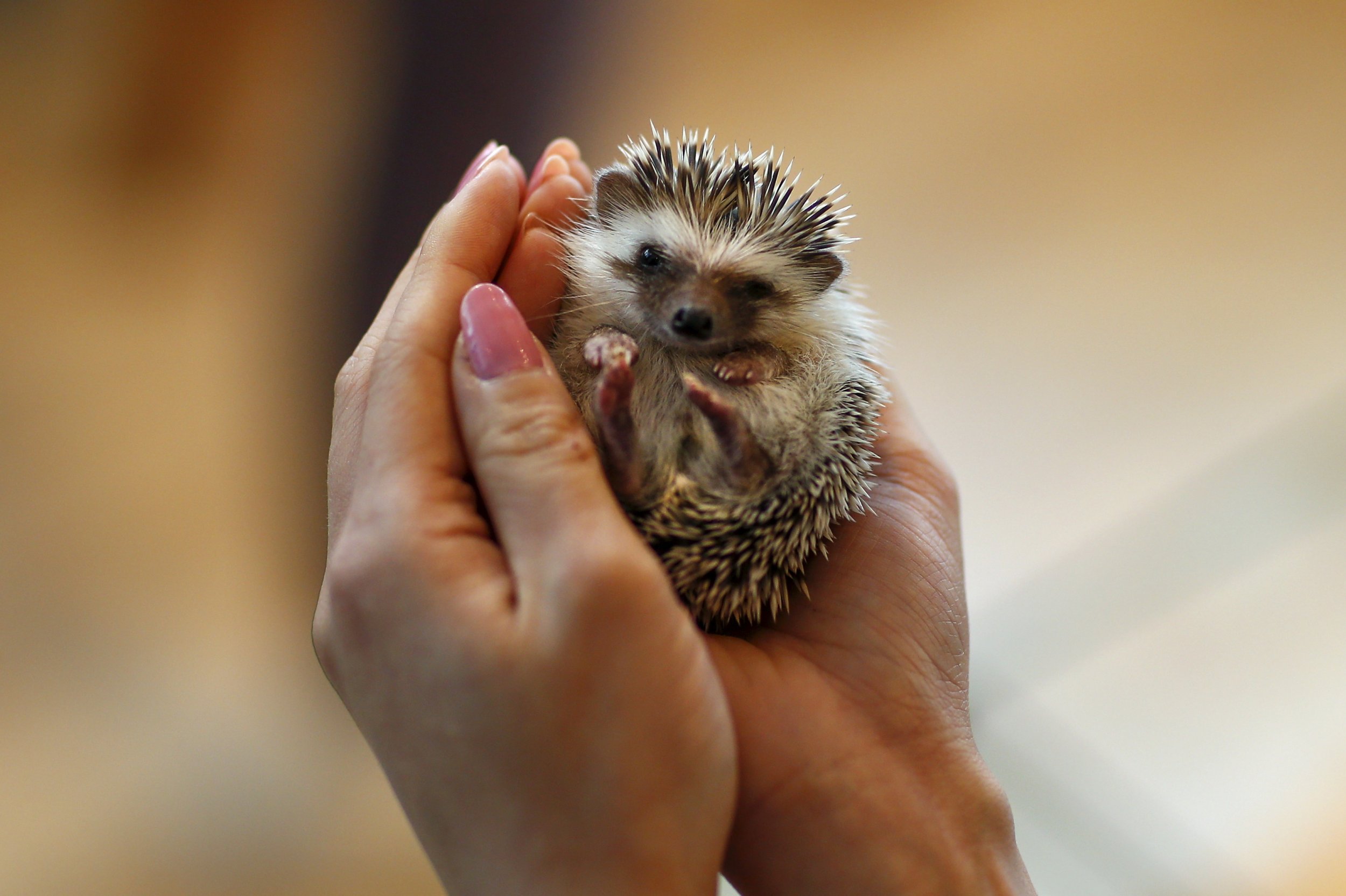 Only 19 percent of people see hedgehogs in their gardens at least once a month in Scotland, 14 percent fewer than in 2015.
Across the U.K. this pattern of decline in sightings is apparent across both rural and suburban gardens. The "citizen science" survey carried out by The Royal Society for the Protection of Birds (RSPB) Scotland asked people to look out for hedgehogs as well as a list of other animals including birds, squirrels, badgers, stoats, slow worms, grass snakes and foxes.
About 280,000 participants recorded any sightings. The grey squirrel was the most commonly spotted garden visitor; 52 percent of respondents saw one at least once a month.
However, people saw the fewest number of hedgehogs in their gardens compared to all the other species on the list. The diminishing U.K. hedgehog population is now less than a million, falling from over 30 million in the 1950s. The significant drop is thought to be the result of the loss of their natural habitat in Britain, made worse by the development of infrastructure. The rise in the number of badgers, the hedgehog's main predator, has also been cited as a possible reason.
Newsweek subscription offers >
"The hedgehog population across the U.K. has declined by about a third in urban areas since the turn of the century, and by over a half in rural areas," Hugh Warwick, an ecologist and author who has studied hedgehogs for 30 years, told The Times. "In rural areas there is a loss of habitat, food and shelter. The move towards intensive cropping has begun to eradicate bugs and beasts that form the bulk of their diet from the field margins. "Suburban hedgehogs have suffered from people decking their gardens and putting patios down. There is a lack of food because our gardens are neater and tidier—and neat and tidy gardens are an evil for hedgehogs."
But people can try to help save the hedgehog from extinction.
"There are lots of ways you can help wildlife in your outside space," advised James Silvey, nature recovery officer at RSPB Scotland in a statement. "Creating hedgehog corridors allows these creatures to move between gardens. By providing shelter, a safe place to make a home and often a reliable source of food and water, gardens are an invaluable resource for wildlife."
Other wildlife experts agree that people can take vital steps to reverse the decline in the hedgehog population. "Hedgehogs are an indicator of how the environment is faring so if hedgehogs aren't doing well, then that matters because humans are affected by the wildlife chain. We need to sit up and take notice before it's too late," Fay Vass, chief executive of the British Hedgehog Preservation Society tells Newsweek .
Newsweek subscription offers >
A project called Hedgehog Street, run in partnership with wildlife charity People's Trust for Endangered Species (PTES), encourages people to sign up to become "hedgehog champions."
The scheme provides guidance on what can be done in gardens. "These are small changes that will make a big change for hedgehogs, like cutting small gaps in fences allowing hedgehogs to pass through," adds Vass.
Why the Hedgehog Is in Decline in the U.K. | Tech & Science