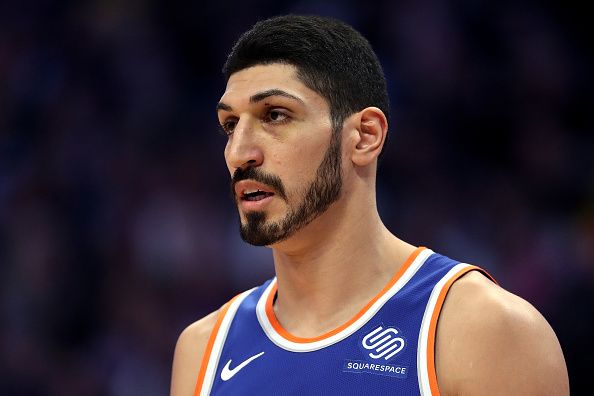 New York Knicks basketball star, the Swiss-born Turkish center Enes Kanter, said he wouldn't travel to the United Kingdom to play with his team because Turkish spies wanted to assassinate him. But one former NBA star said Kanter's comments were little more than a smear campaign.
"They have a lot of spies there. I can be killed easily... There's a chance that I can get killed out there," Kanter said, as reported by multiple media outlets. "So that's why I talked to the front office. I'm not going so I'm just going to stay here, just practice… It's pretty sad because it affects my career, my basketball. Because I want to be out there but just because of that one lunatic guy, that one maniac, I can't go out there and do my job. It's pretty sad," he continued, referring to Turkey's President Recep Tayyip Erdogan.
The announcement was the latest saga in the ongoing dispute between Turkey and the Pennsylvania-based cleric Fetullah Gulen, who Turkey's president has pushed to have extradited. Erdogan has blamed Gulen for a failed military coup that took place in the summer of 2016. Thousands of people in Turkey have been jailed or fired from their jobs for allegedly supporting Gulen, and Turkey has even kidnaped so-called "Gulenists" from other countries and forcibly rendered them back to Turkey.
Kanter, an outspoken critic of Erdogan, had expressed some support for Gulen. In 2017, Turkish officials called for Kanter's arrest and imprisonment for insulting the Turkish president.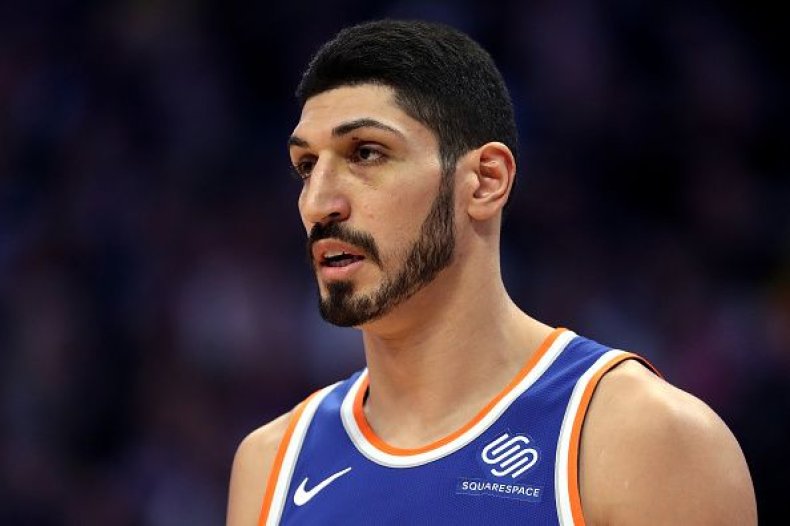 On Monday, Hidayet Turkoglu, an adviser to Turkey's Erdogan and a former NBA player, slammed Kanter for his comments and alleged that the Knicks player had other reasons for avoiding the U.K.
"I received with concern the news about the delusions targeting the Republic of Turkey of Enes Kanter, who pledged loyalty to the ringleader of Fetullahist Terrorist Organization, FETO," Turkoglu said in a statement, referring to Gulen's organization.
"We know that he has not been able to travel to many countries due to visa issues since 2017. In other words, Kanter cannot enter the U.K. not because of fears for his life, as he claims, but due to passport and visa issues. This being the long-known truth, he is trying to get the limelight with irrational justifications and political remarks," he continued, adding the Kanter had launched a smear campaign against Turkey.
A spokesman for the Knicks confirmed that Kantar would miss the trip to the U.K. because of visa issues.
Gulen, who is now in his 70s, rose to prominence in the 1970s by advocating the importance of ethics in education. His movement has established private schools in 150 countries, including in the U.S., and he is estimated to have millions of followers.
Erdogan and Gulen were allies for decades, but their relationship soured in 2013 after Gulen criticized Erdogan's response to street protests. Many believe he would be tortured and killed if extradited to Turkey.