Few celebrities go as hard for Halloween as Heidi Klum.
As a supermodel, Klum has built her career off conforming to societal beauty standards but she's proved she's never afraid to subvert them as she hosts her annual star-studded Halloween party.
While this year's party may be cancelled, 48-year-old Klum won't be passing up an opportunity to turn out an amazing look as she teased this year's outfit.
In a spooky shot shared on Instagram, Klum draped in bandaging and fake blood, lay across two tombstones.
One said "Heidi Klum Halloween meant her doom," while the other bore the name of her husband, Tom Kaulitz.
Though the usual star-studded bash maybe off the cards this year, it looks as though she is still planning some sort of spooky celebration as she added the hashtag #heidihalloween2021.
We're taking a look back at her most iconic Halloween outfits over the years.
Princess Fiona, 2018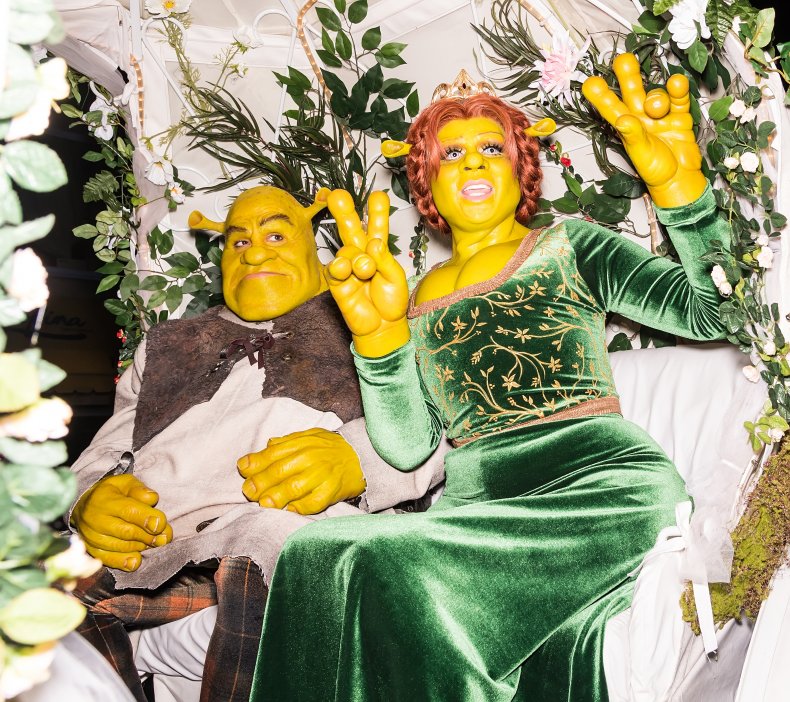 Klum pulled out all the stops in 2018, donning prosthetics all over her body to dress as Shrek's Princess Fiona.
Completing the look as a couple's costume, Kaulitz also dressed as her husband Shrek.
They arrived in the movie's onion-shaped horse-drawn carriage and even posed with a stroller full of baby ogres.
Michael Jackson's "Thriller", 2017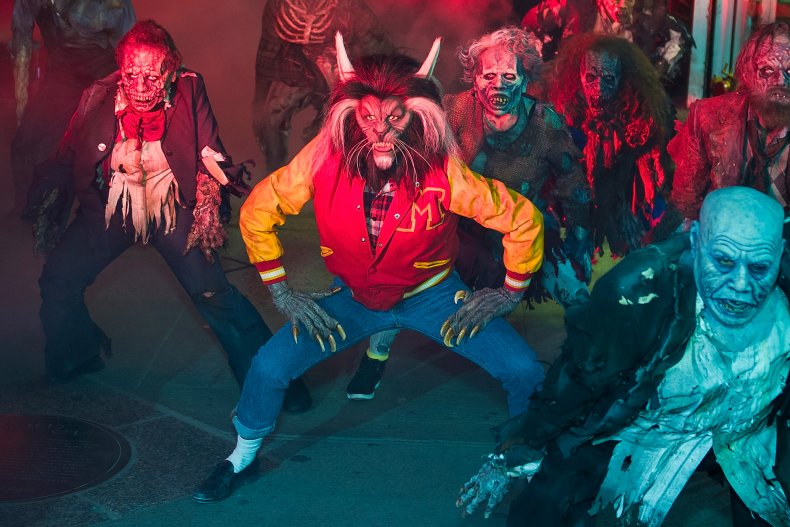 The previous year, Klum again wore prosthetics to transform into Michael Jackson's werewolf in the video to his hit "Thriller".
Not only that, but she entertained partygoers with a dance, performing the number seen in the video.
Jessica Rabbit, 2015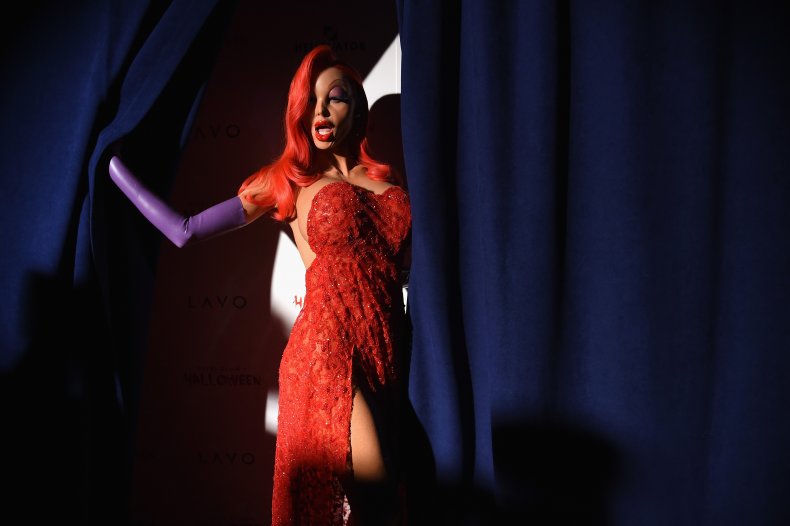 While many may have attempted to dress as Jessica Rabbit for Halloween before, it's doubtful that many have shown the same commitment to the costume as Klum.
The model used prosthetics on her face and body to achieve Rabbit's cartoon proportions and donned a red wig, a red strapless dress with thigh slit and purple gloves.
An Old Lady, 2013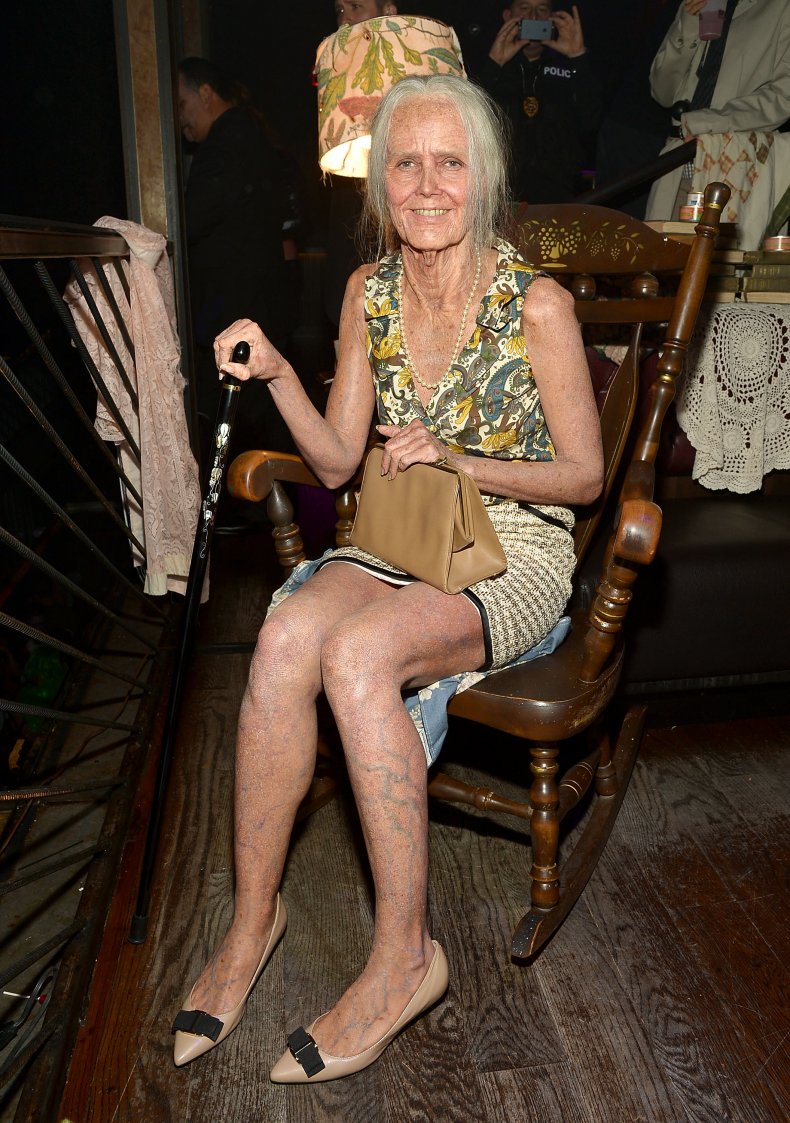 While some may fear ageing, Klum proved she's prepared to embrace getting older as she dressed as an old woman for her 2013 party.
The German star was so committed to this costume, she had body makeup to give her age spots, walked with a cane, and was even photographed sitting on a rocking chair inside the club.
The Human Body, 2011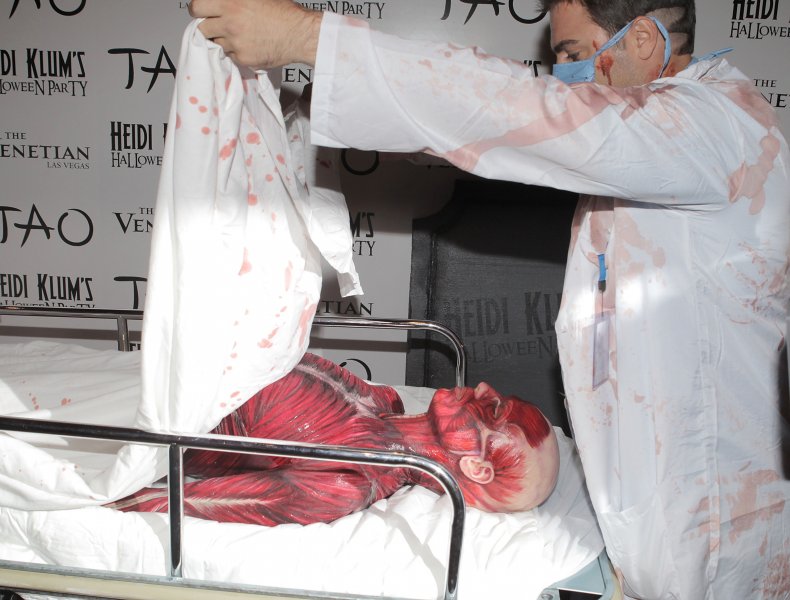 Once again going all out, Klum was mysteriously wheeled onto the red carpet on a gurney covered with a sheet.
A man dressed as a doctor then lifted the sheet to reveal Klum, dressed as all the muscle tissue in the human body.
The Forbidden Fruit, 2006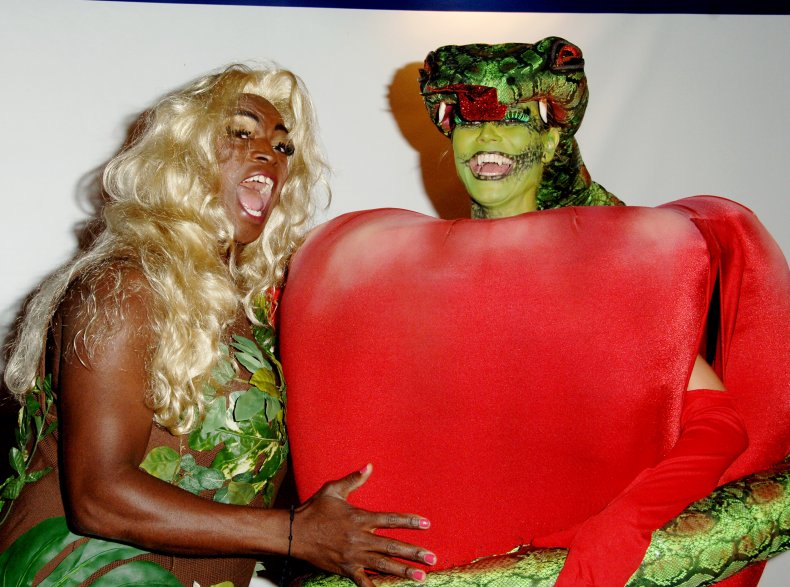 In another iconic couple costume, Klum arrived with then-husband Seal dressed as the forbidden fruit.
She wore an apple costume around her body with a snake head on her head and body wrapped around the apple.
Meanwhile Seal donned a blonde wig and leafy ensemble and seemed very tempted to take a bite.
Lady Godiva, 2001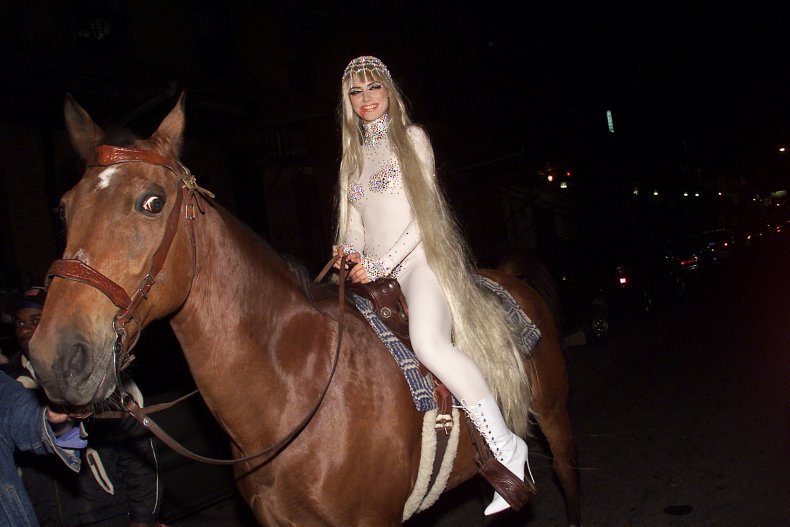 Inspired by English mythology, Klum came dressed as Lady Godiva, an 11th century noblewoman who, according to legend, rode through the city of Coventry on horseback, naked with only her hair to cover her.
Not one to do things by halves, especially when it comes to Halloween, Klum donned a nude catsuit with embellishments covering her breasts and pubic region.
She wore a wig so long, it stopped by her knees and arrived riding a horse.
Correction: An earlier version of this story incorrectly said that Heidi Klum's 2017 Halloween costume was Michael J. Fox's 1985 character Teen Wolf. Klum was dressed as Michael Jackson in the video to his music video for the song "Thriller."