Heisman Trophy Voting Results 2018: Kyler Murray Wins College Football's Top Award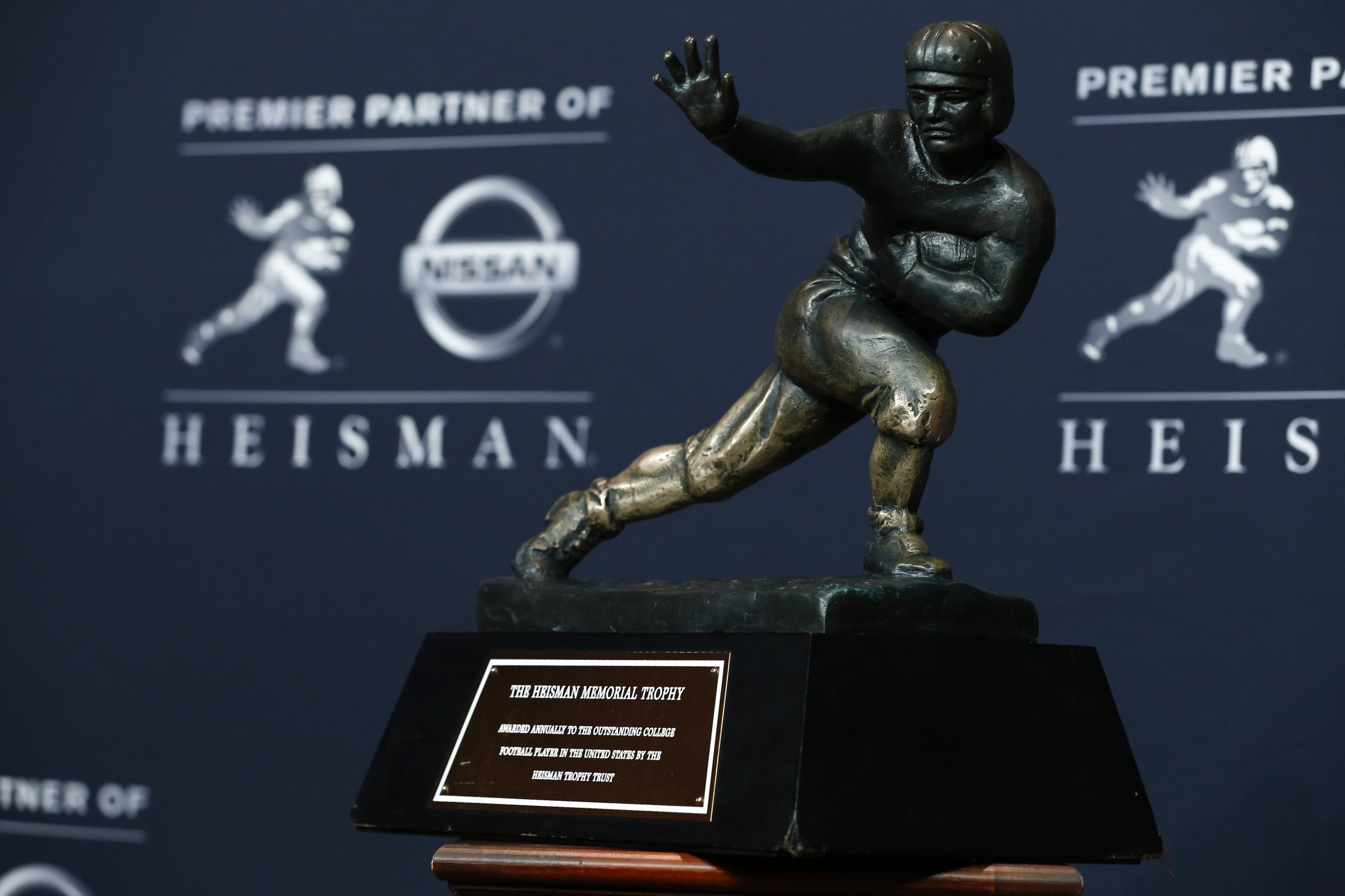 Oklahoma quarterback Kyler Murray was named the 2018 Heisman Trophy winner during the award's annual ceremony on Saturday in New York City.
Murray received 517 first place votes among his total of 2,167. Alabama's Tua Tagovailoa finished second with 1,871 total votes, the most ever by a runner-up. Ohio State's Dwayne Haskins finished third with 783 total votes.
Murray threw for 4,053 yards and 40 touchdowns on 241 of 340 passing, while also recording 892 yards and 11 touchdowns on 123 rushing attempts.
"To the Heisman trust and voters, I just want to say thank you for your support," Murray said during his acceptance speech. "This is crazy, this is an honor, something that I'll never forget, something I'll cherish for the rest of my life."
Murray, who ranked as the No. 1 dual-threat quarterback for the 2015 national recruiting cycle, transferred from Texas A&M to Oklahoma in 2016, redshirted and sat behind last year's winner Baker Mayfield on the depth chart in 2017.
On Saturday, he succeeded Mayfield once again, making the OU the first program to have back-to-back quarterbacks win the award and the fifth school in FBS history to have consecutive Heisman winners. The Sooners have now produced seven Heisman winners, which includes three other quarterbacks (Jason White, Sam Bradford and Mayfield) since 2003.
Murray thanked former Oklahoma coach Bob Stoops, who recruited him to OU before retiring in 2017 and current head coach Lincoln Riley for giving him the opportunity to continue his collegiate career in Norman during his acceptance speech.
"Coach Riley, nobody really knows how hard these past couple of years have been for me but you and my family," Murray said tearfully. "Through it all you pushed me, kept me going, kept me focused. You pushed me harder than any coach ever has and I just want to say thank you for believing in me and allowing me to be the quarterback of this team, the leader of this team. So thank you, Coach."
Murray led the Sooners to a 12-1 record, which including a victory over rival Texas in the Big 12 Championship Game last week, earning the No. 4 overall ranking and a seed in the College Football Playoff.
Oklahoma will face Tagovailoa's Crimson Tide in the College Football Playoff Semifinal Capital One Orange Bowl on Dec. 31 for a chance to play in the national championship. The two quarterbacks have long been the favorites to win the Heisman, with both posting the highest QBRs in the FBS entering bowl season since ESPN began tracking the statistic in 2004 with 96.0 and 94.2 respectively.
Murray and Tagovailoa are also expected to finish their respective seasons with higher passing efficiencies than Mayfield's record set during his Heisman Trophy-winning season last year.
Murray was selected ninth overall by the Oakland Athletics in the 2018 MLB Draft last summer and said he plans to stop playing football after the season in order to focus on his professional baseball career.