Helen Hunt Hospitalized after Car Accident Causes SUV to Flip Over in Los Angeles
Helen Hunt was admitted to hospital following a car crash at an intersection is Los Angeles, TMZ reports. The award-winning actor has since been released—although shaken, she has suffered no major injuries.
Hunt, 56, was hospitalized after the black SUV she was traveling in crashed into another car and the impact knocked the SUV onto its side. The collision took place Wednesday afternoon, People reports.
Footage of the collision obtained by TMZ shows a white car hit Hunt's vehicle from the right as the SUV was traveling on a straight path across the intersection. Law enforcement officials told TMZ she was the sole passenger in the backseat of the vehicle when the incident took place.
According to sources who spoke to TMZ, Hunt was briefly admitted to Cedars-Sinai Medical Center in Beverly Hills, L.A., on account of pain she was experiencing after the crash. She was taken to the center in a stable condition and was pictured leaving the hospital hours after the incident. Hunt's rep told TMZ the actor was shaken by the crash but has not sustained any major injuries as a result.
The status of the SUV driver and the driver of the other vehicle is currently unknown but a spokesperson told People Hunt was one of multiple people admitted to a local hospital after the collision.
According to reports, drugs and alcohol are not thought to have been involved. Subsequent police investigations of the crash have determined no crime has been committed.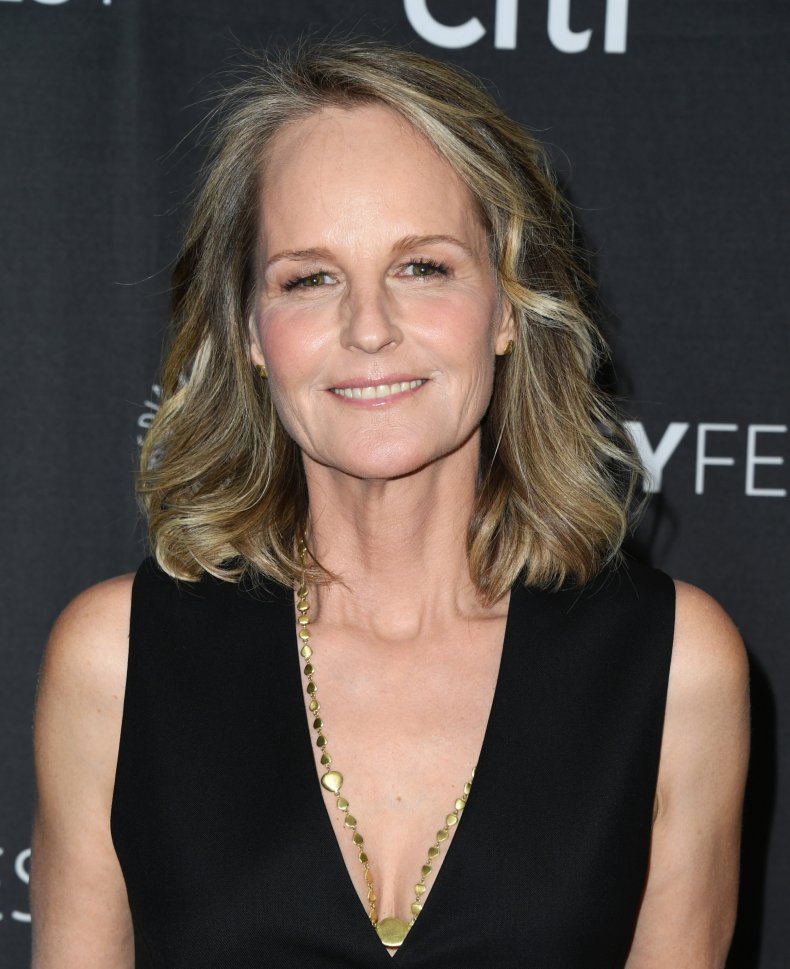 Hunt made her name in the 1990s sitcom Mad About You, where she starred as Jamie Stemple Buchman, a public relations specialist and one-half of the series' main couple. The show aired on NBC from 1992 to 1999, in which time Hunt's performance as Buchman earned her three Golden Globe Awards for Best Actress and four Emmy Awards for Outstanding Lead Actress in a Comedy Series.
Hunt has also appeared in several films, including the 1996 disaster flick Twister, 1997 and the 2000 romantic comedy What Women Want alongside Mel Gibson—a film that recently inspired a gender swapped revamp, What Men Want starring Taraji P. Henson. Hunt's starring role in the 1997 film As Good as It Gets with Jack Nicholson earned her an Academy Award for Best Actress in a Leading Role.
Her most recent appearance is on World War II-based miniseries World on Fire, a historical drama that is currently airing on BBC One. Hunt portrays Nancy Campbell, an American journalist and war correspondent.
According to People, she is currently filming a limited series reboot of Mad About You with Paul Reiser, who worked alongside her on the original series in his role as Paul Buchman.
Newsweek has reached out to the Los Angeles Police Department.