South African Opposition Investigating Ex-Leader Over Colonialism Tweets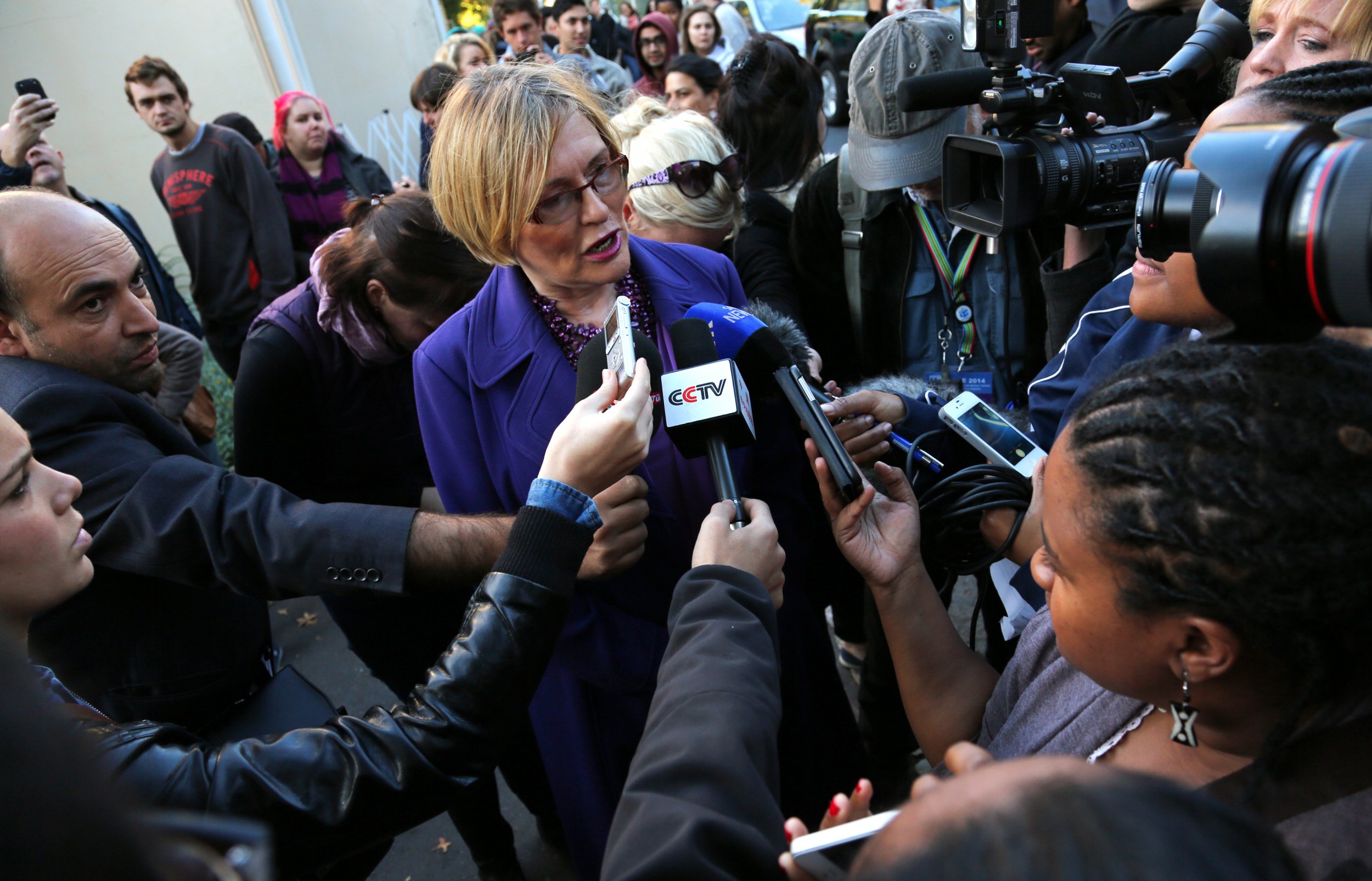 South Africa's leading opposition party has begun disciplinary action against its former leader, Helen Zille, after a series of tweets in which she suggested that colonialism was not entirely negative and had left some benefits.
The leader of the Democratic Alliance (DA), Mmusi Maimane, announced at a press conference in Cape Town on Sunday that the party would investigate Zille on charges of bringing the party into disrepute and she would face a formal hearing on whether her actions breached the party's constitution.
Zille, who led the party from 2007 to 2015, sparked a storm on social media on March 16 when she tweeted a series of messages suggesting that colonialism had brought South Africa benefits, including infrastructure and its judicial system.
Zille, who is the premier of the Western Cape provincial government, apologized on the same day, claiming that the tweets were not intended as a defense of colonialism. But the outburst had already prompted strong reactions in South Africa, with the governing African National Congress (ANC) and left-wing Economic Freedom Fighters (EFF), the country's third-biggest political party, both slamming Zille for her comments.
"This has not been an easy decision to make… She has contributed immensely to the growth and success of the DA over the past decade," read Maimane's statement. "However, my job as the leader of the DA is to grow our party and advance our project of building a non-racial, prosperous democracy. Nothing is more important that [sic.] this project, and no one is bigger than it."
Prior to Maimane's announcement, Zille said on Twitter: "Whatever I hear from the DA I have only one comment: I will abide by due and fair process of SA [South Africa] and DA constitution and the rule of law."
Britain and the Netherlands colonized South Africa in the 18th and 19th centuries before the modern country was formed in 1910; this involved the union of the former British colonies of the Cape and Natal and the former Boer Republics of Orange Free State and Transvaal.
The country was ruled by an apartheid regime—which concentrated power in the hands of the white minority—from 1948 until 1994, when Nelson Mandela was elected as the country's first black president.
As head of the DA, Zille ran for president in 2009 and 2014, but was defeated by current South African President Jacob Zuma both times.