South Africa: Former Opposition Leader Apologizes for 'Defending Colonialism'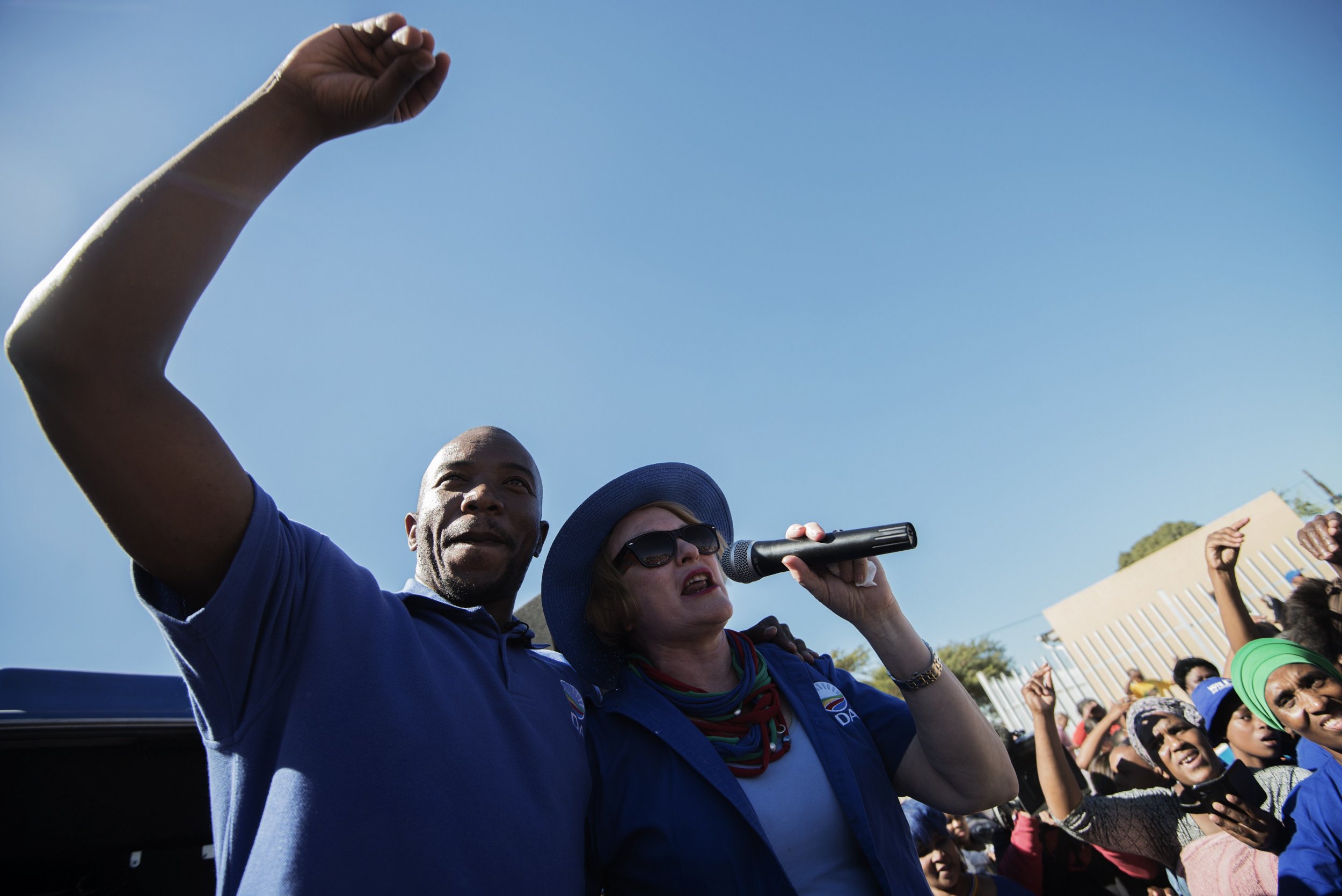 A high-profile South African politician has apologized after defending aspects of colonialism.
Helen Zille, the former leader of the opposition Democratic Alliance (DA), posted a series of messages on social media Thursday, appearing to suggest that colonialism had improved infrastructure and public services, such as healthcare, in South Africa.
Zille, the current premier of the Western Cape provincial government, later posted an apology. "I apologize unreservedly for a tweet that may have come across as a defense of colonialism. It was not," said Zille.
Modern South Africa was formed by the union of the former British colonies of the Cape and Natal, along with the former Boer Republics of Orange Free State and Transvaal in 1910. From 1948 until 1994, the country was dominated by a white minority government that imposed a system of racial segregation, known as apartheid, on the black majority.
The DA's current leader, Mmusi Maimane, said that he had referred Zille to a party legal commission and that she would face disciplinary action. "Let's make this clear: Colonialism, like apartheid, was a system of oppression and subjugation. It can never be justified," Maimane tweeted.
Zille's comments prompted a storm of criticism on social media, with #HelenZille and #colonialism both trending on Twitter.
The governing African National Congress (ANC) also jumped on Zille's comments. The ANC's Western Cape branch called on the DA to recall Zille for her "reckless and ignorant claims," according to a statement published by South African news site Times Live. The left-wing Economic Freedom Fighters also rejected Zille's apology and called upon the DA to remove her from office.
Zille ran twice for the South African presidency in 2009 and 2014; on both occasions, she was defeated by current South African President Jacob Zuma.