Helena Christensen's Son, Mingus Reedus, Lands Plea Deal for Striking Woman
Mingus Reedus, the son of supermodel Helena Christensen and The Walking Dead star Norman Reedus, has landed a plea bargain after he was accused of hitting a woman in the face.
The model, 22, had originally faced a misdemeanor assault charge for striking a 24-year-old woman that he didn't know while attending New York City's Feast of San Gennaro festival in September 2021.
According to the New York Post, Mingus Reedus pleaded guilty to disorderly conduct in Manhattan Criminal Court on Wednesday. The charge is classed as a violation, which is less than a misdemeanor, in New York City.
Assistant District Attorney Elaine Ortyl said that the victim in the case had expressed a desire for Mingus Reedus to "take more accountability" than the plea deal that was offered.
"I'd like my client to take less responsibility, but that's the nature of negotiations," Mingus Reedus' attorney, Isabelle Kirshner, reportedly responded at the hearing.
As a result of his plea, the defendant was given a conditional discharge, which will require him to stay out of trouble for a year. He must also attend at least five counseling sessions.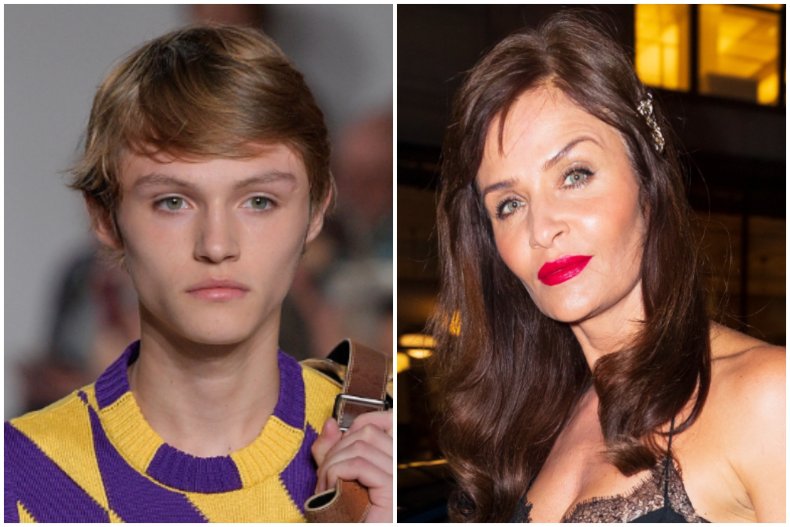 Back in September 2021, Mingus Reedus told the New York Daily News that he was walking with his girlfriend and two friends at the street festival in Little Italy when the complainant and some friends bumped into his group.
"We didn't think anything of it, but these five girls followed us for two blocks, throwing food at us and yelling," he claimed. "We told them to leave us alone, but they kept following, threatening to hurt my girlfriend and her friend. It was very apparent that these girls were under the influence and looking for a fight."
He said that as the group "swarmed" him, pulled his hair and threw water in his face, he accidentally struck one of the women as he "threw [his] arm out."
"It was instinct," he explained of the moment. "I was reacting to them swarming me and was afraid for the safety of my group."
"Ten seconds later the police got involved," Mingus Reedus said. "Police saw one of the girls hurt and refused to listen to the context. My intention for that day was to mind my own business and play fair games."
The woman was transported to the New York-Presbyterian/Lower Manhattan Hospital with a cut under her left eye, according to the New York Police Department.
Mingus Reedus, whose parents are no longer together, has modeled for Calvin Klein and appeared on the cover of Vogue Hommes last year. He also appeared alongside his mother last year in a Victoria's Secret Mother's Day campaign.
In an interview with fashion magazine L'Officiel, which was published in April 2021, Denmark-born Christensen spoke about her close relationship with her son.
"When you have a child, it is as if you fill a bottle with all the pure love, strength, hope and trust that you can, because once you let them go into their own lives, they will have that bottle full for the rest of their lives," she said.
"My son means many things to me," Christensen said. "You can teach your children a lot as they grow, but suddenly that dynamic changes and the next thing that happens is that you listen to them and you see yourself through their eyes and that is a really incredible experience."