How Weather Might Have Played a Role in Manhattan Helicopter Crash
Thick plumes of smoke were seen in midtown Manhattan Monday afternoon after a helicopter made a hard landing on top of an office building at 787 7th Avenue. The aircraft's pilot, believed to be the only person on board, has been confirmed dead by CNN and the Associated Press.
Weather can be a contributing factor in helicopter crashes. According to the Federal Aviation Administration (FAA), there are three major factors that can lead to unsafe conditions: weight, density altitude and wind.
Weather in New York is currently overcast at 68 degrees and winds at 19.6 mph, according to JFK airport's flying conditions report. However, while flying conditions may be deemed safe at departure, "dangerous conditions at the destination can be equally detrimental to flight safety," according to Avion Insurance.
"Most weather-related general aviation accidents are fatal, and a failure to recognize deteriorating weather continues to be a frequent cause or contributing factor of accidents," the FAA's General Aviation Fact Sheet read.
It isn't quite clear how large a role weather played in the crash, but those present at the crash site have noted it is raining, foggy and visibility appears to be "low." In terms of cloud and fog, the International Helicopter Safety Team says things can "go very badly, very quickly."
"Often, pilots are surprised by the layer of fog that has formed below them or the
clouds that have formed around them," IHST noted in a training fact sheet.
Following the crash, New York Governor Andrew Cuomo appeared in a television interview near the scene saying, "The fire department believes the fire is under control" and, "people in the building itself, nobody has been hurt."
Cuomo added, "If you're a New Yorker, you have a level of PTSD from 9/11 and I remember that morning all too well."
News of the crash first broke after a spectator tweeted he heard a loud sound and shared a video of smoke coming from a skyscraper in midtown.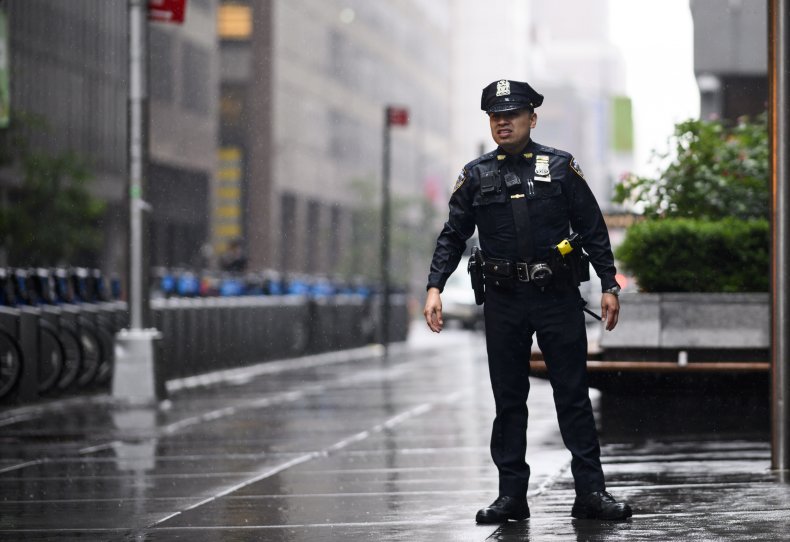 "We're 1 block south. 20 mins ago there was a loud sound like a too-low #helicopter & I looked up and saw sheet of flame on roof and then smoke," Lance Koonce wrote on the social media platfor. "News reports saying helicopter/small plane crash onto roof which would be consistent with what I heard/saw."
While it's not yet clear how many occupants were in the helicopter, the fire has been defined as "under control" by Cuomo. The landing is not being deemed a "hard landing" or "crash landing" as of yet but definitely not something routine.
"There is no indication that it is any more than that," Cuomo told reporters at the scene.