Helicopters Race To Extinguish Raging Wildfires As China's Drought Worsens
Helicopters were dispatched to extinguish fires in China's Chongqing municipality on Wednesday.
Footage shows the aircraft refilling a bucket of water in the Jialing River to pour over flames ripping through the mountainside on August 24. The region has been battling wildfires since August 17, with more than 1,500 residents evacuated.
Chongqing authorities say there have been no casualties so far. Dry conditions and temperatures caused by a prolonged heatwave are believed to have triggered the fires.
On Friday, August 19, China issued a rare drought alert, raising a yellow warning–the third highest on the country's four-tier scale–as officials scrambled to put out wildfires and salvage crops from the blistering heatwave in southwestern provinces. On Tuesday, August 23, they launched a Level IV emergency response for a relatively serious drought in central China's Hubei Province.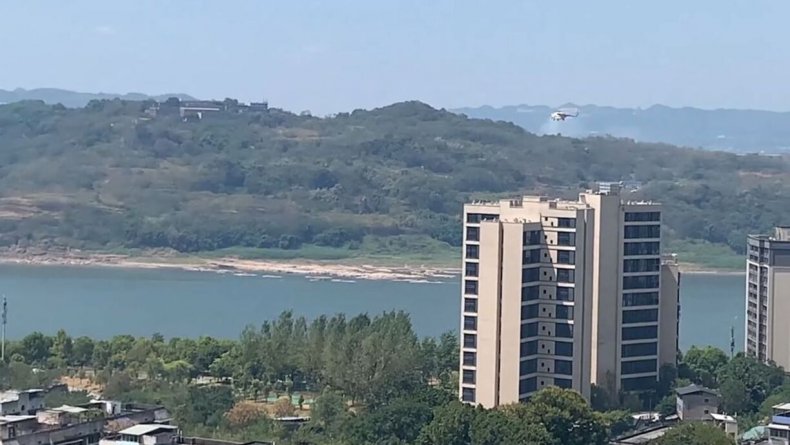 China has a four-level emergency response system for disaster relief, with Level IV being the lowest and Level I the highest. The China National Commission for Disaster Reduction and the Ministry of Emergency Management also sent a work team to offer guidance and support in relief work for the locals affected by the natural disaster.
On Tuesday, China's national observatory renewed an orange alert for drought, the second most severe warning of the country's four-tier weather warning system. The majority of regions in Hubei have been affected by moderate to severe drought, according to the National Meteorological Center.
On Wednesday, August 24, China's national observatory renewed an orange alert for drought as heatwaves continued in many regions. Parts of Jiangsu, Anhui, Henan, Hubei, Zhejiang, Fujian, Jiangxi, Hunan, Guizhou, Chongqing, Sichuan, Shaanxi, Gansu, and Tibet suffered from moderate to severe droughts, according to the National Meteorological Center.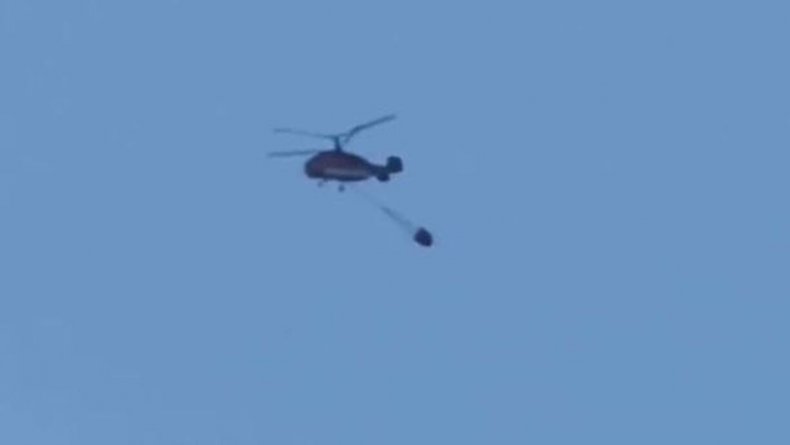 While precipitation in sections of the Yellow River and Huai River, and parts of Jiangsu, Anhui, and the Sichuan Basin is likely to ease the droughts in the next three days, high temperatures and dry weather will linger in the other regions. The observatory advised local authorities to take appropriate emergency response measures, ensure the supply of water particularly for household use, promote water conservation, and produce artificial rainfall when necessary.
The shortage of water is fast becoming a catastrophe in China, affecting not just people but also crop and electricity production.
Produced in association with ViralPress.
This story was provided to Newsweek by Zenger News.