Hello, It's Vladimir! Russia's Putin to Host Annual Telethon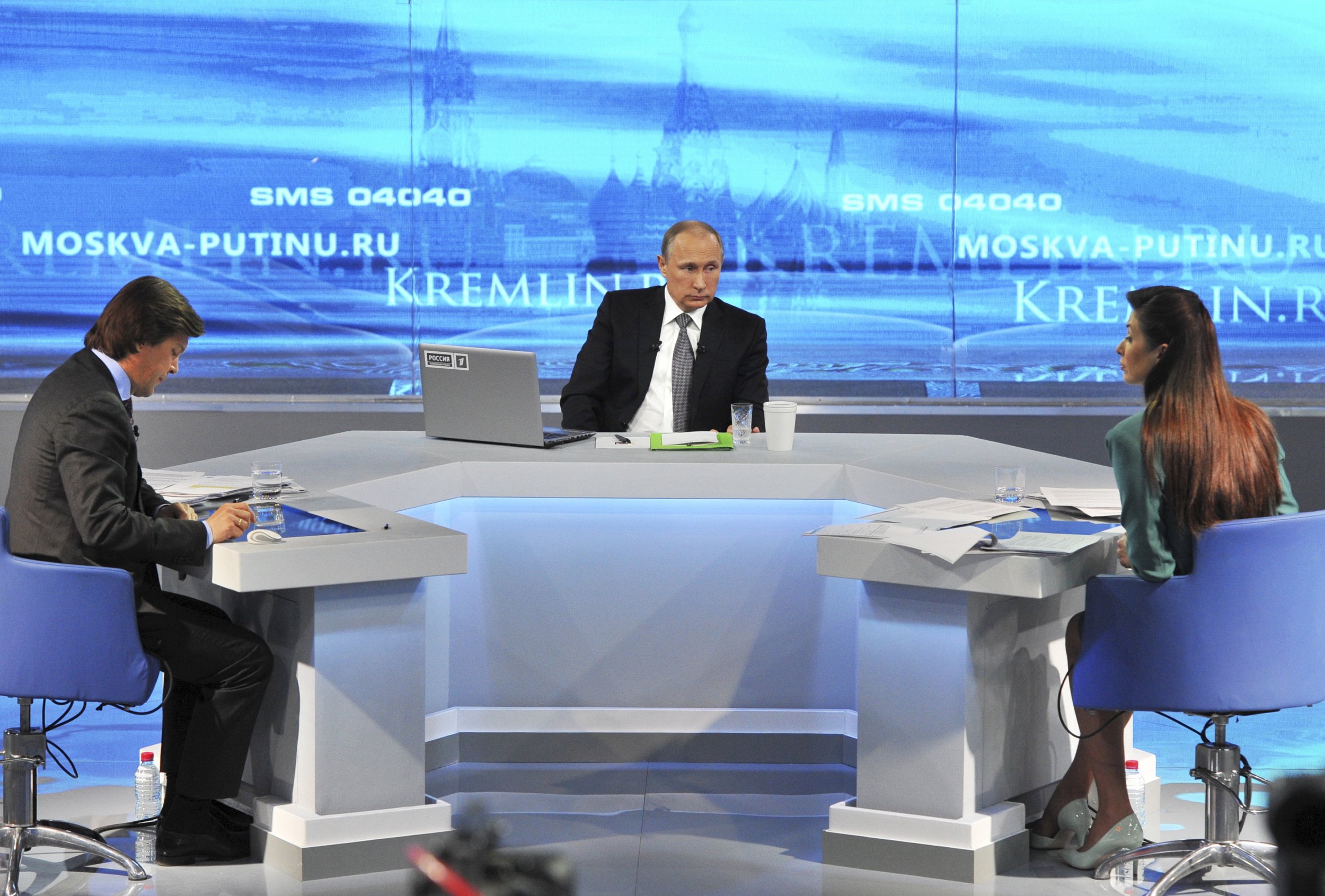 Have you ever wanted to give Vladimir Putin a call? If so, the good news is the Kremlin has confirmed it is set to continue a televised hotline show with the Russian president in 2016.
The event, officially known as A Direct Line with Putin, has become an annual tradition and features the leader receiving phone calls, letters, texts and emails from across Russia covering a wide array of topics, from current affairs to personal problems.
Ever since first airing in 2001, the live program has broadcast every year, even during Putin's time as prime minister, before he returned to the presidency for a third term. The only years Putin's hotline show has not appeared on Russian screens was in 2004 when the call-in session was substituted by a large press conference, and in 2012, when the Kremlin said it would move the event to the next spring.
Addressing media speculation on Wednesday about 2016's instalment of the program, Kremlin spokesman Dmitry Peskov told state newspaper Rossiyskaya Gazeta that "indeed, the Direct Line (program) is being prepared."
"There will be certain updates. There will be new hosts. I cannot confirm names yet though," Peskov said. Maria Sittel and Kirill Kleymenov have anchored the last few iterations of the program, along with a growing array of supporting hosts.
The toll free phone number has remained the same through the years—8 (800) 200 40 40—while callers from abroad have recently been allowed to phone in too. In 2015, callers from outside Russia could dial 007 (499) 550 40 40 or 007 (495) 539 40 40, although lines open only a week before the event.
Although Peskov did not confirm the program's exact date, it has been shown at noon during the second or third week of April since 2013. National daily Kommersant cited sources on the condition of anonymity, reporting that the event would take place in April 14, though Peskov did not confirm this.
"In any case, work is going ahead," Peskov added, before assuring that the "essence of the event" will not change even though new formats will be incorporated.
In 2015, A Direct Line With Putin featured questions also submitted by video chat and picture message, in a bid to show Putin even more directly involved in people's lives. Indeed, the hosts made a point out of showing that an entire studio audience was also assembled from all walks of life and all trades to ask the president questions.
Among the most notable questions so far has been a request, in 2015, from one Russian woman asking the president to instruct her friend's husband, Boris, to fulfill her friend's wish and buy her a dog. Putin said he could not command the man to do anything but advised him perhaps to buy his wife a fur coat and consider that a dog might "strengthen" their family.
Putin has also been asked if he would consider cloning himself or preside over a team of government officials, comprising of clones. He answered tersely, "No."
In 2008, a Russian schoolgirl asked Putin if she could have a dress like Cinderella's, to which Putin played fairy godmother by inviting her, her sister and her grandmother on a trip to the presidential palace in Moscow and gave the two girls new dresses. The Russian president's telethons have recently exposed the Putin's charitable side with previous instalments featuring him donating equipment and medicine to sick children who have written in and finding living quarters for homeless veterans.
In 2007, Putin had one of the most curious phone calls, when an excited woman picked up the phone asking him "Is it really you?" "It's me," Putin answered, to which the incredulous woman responded with another questions "And a moment ago it was also you?" Putin once again confirmed the woman's suspicion. She then thanked the president "for everything" and hung up without asking a question.