Help Fathers and Refugees | Opinion
Father's Day is also World Refugee Day.
There are fathers around the world who have fled wars, taking their family to refugee camps in the hopes of finding safety. These fathers are making huge sacrifices for their family.
On Father's Day we should recognize the major struggle they are enduring, and find ways to help them.
There is the story of Ahmad who is a refugee of the Syrian civil war. Ahmad took his wife and son to Jordan so they could escape the bombings taking place in their hometown. His wife gave birth to their second son in a refugee camp.
Ahmad's family was able escape the violence in Syria, but there is a daily challenge of making a living as a refugee.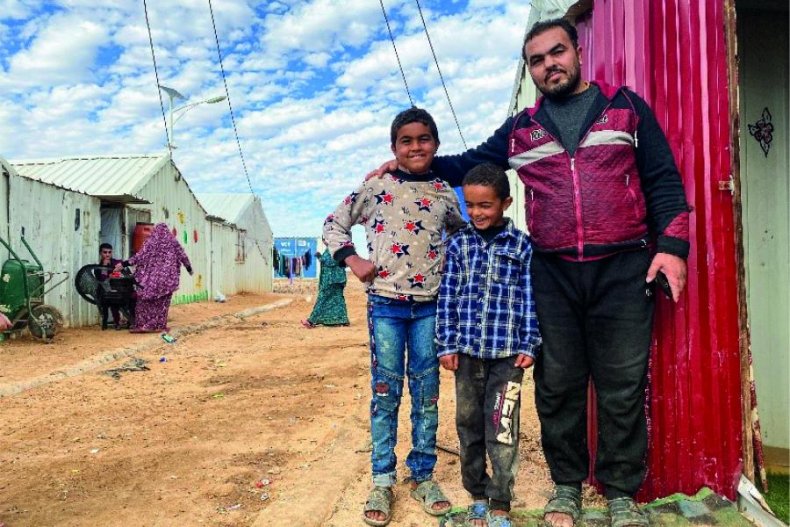 Like most refugees, Ahmad routinely limits his meals to save food for his children. As if things have not been hard enough as a refugee, the pandemic has made conditions worse. The World Food Program (WFP), which provides aid to refugees, has been forced to make cuts to their relief program because of low funding.
"Desperate times call for desperate measures. We have to make some difficult choices to stretch the limited resources we have and ensure that we meet the needs of the most vulnerable refugees. These are families who cannot put food on the table without WFP assistance," said Alberto Correia Mendes, WFP representative and country director in Jordan.
More cuts may be coming too unless funding can be found.
In Yemen, Arafat makes the same sacrifices for his family after they were displaced by the civil war there.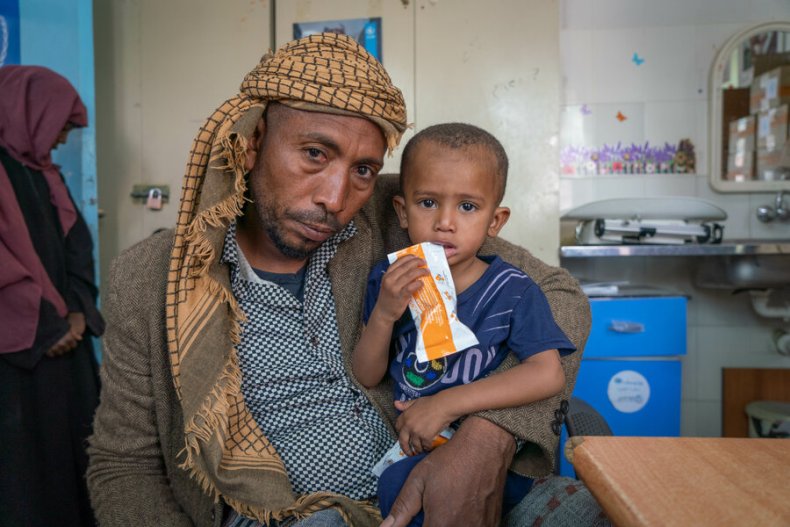 The father of four, Arafat routinely skips meals so he can have more food for his malnourished children. Arafat told the WFP, "If I wished to take anything for myself, I do not take it. Even if I work outside the whole day, I do not buy lunch."
Famine is now threatening Yemen. If it were not for the help of the World Food Program, Arafat may have lost his children to malnutrition.
Other nations are also experiencing violence which is displacing families, including South Sudan. In the Tigray region of Ethiopia, fathers are literally carrying their children away from conflict. They are now facing famine conditions too.
In the African nation of Burkina Faso, violence has displaced thousands of families to other parts of the country. WFP provides aid to these refugees including emergency school feeding and nutrition for infants. This food aid is a major relief to fathers and mothers. But low funding is always the risk for these life-saving programs. Refugee aid often faces cuts.
There are almost 82 million people worldwide who have been forcibly displaced from their homes like Ahmad and Arafat's families. There are many fathers who are struggling to support their families amid these harsh circumstances. For them, the perfect Father's Day gift would be food on the table and shelter.
As you search for the perfect Father's Day gift, think of making one in his name that helps dads in need, especially refugees.
You could donate to the World Food Program, Save the Children, UNICEF and other charities. Catholic Relief Services and CARE are also supporting COVID-19 vaccination efforts—a donation would also assist in this vital cause.
We have millions of refugee families at severe risk of hunger. There is not enough funding right now to help them.
That means many fathers are desperate to feed and protect their families. On Father's Day, we can all do something to help them.

William Lambers is an author who partnered with the U.N. World Food Program on the book Ending World Hunger. His writings have been published by The Washington Post, Newsweek, History News Network, Cleveland Plain Dealer and many other news outlets.
The views expressed in this article are the writer's own.