What Can You Do To Improve Your Mental Health During Lockdown?
Mental health charities are warning that lockdown measures could be having a profound effect on people's mental wellbeing, not only on those with pre-existing conditions but also among the wider population.
Writing in mental health journal The Lancet Psychiatry, psychologists called for a greater level of monitoring when it comes to the public's mental health during the lockdown measures.
The mental health charity Mind said people are struggling to access vital support services amid the restrictions placed on the population.
Surveys have highlighted concerns about accessing mental health support when required, fear that existing health problems might get worse and worry about the impact of social distancing, staying home and financial difficulties caused by loss of work.
So what can people do to improve their mental health during the lockdown?
Emma Carrington, advice and information service manager at mental health charity Rethink told Newsweek that it was vital people continued to access support services over the phone, rather than assuming they could not get help during the lockdown.
"For people already suffering from anxiety and depression, if they were already getting support from mental health teams, then they need to be in contact to find out what can be provided to them," she said.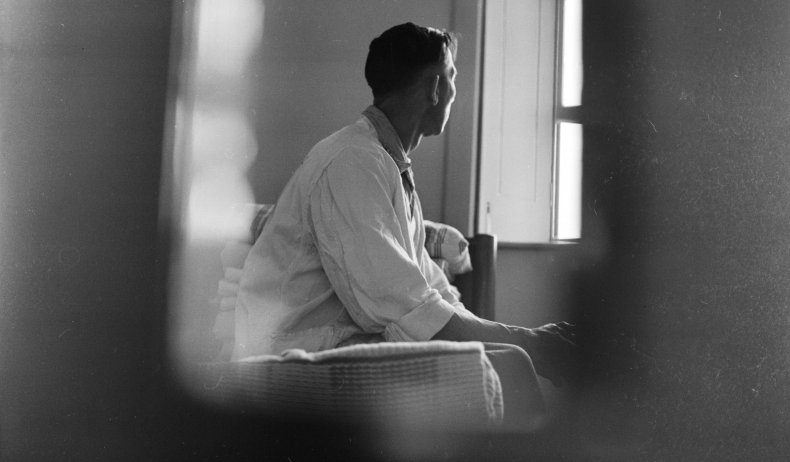 "Services are changing during these difficult times, but most services are providing phone counseling.
"It's important for people to get in contact with them, don't just assume you can't get help anymore."
Emma also said there were measures we could all be taking to improve our mental health during these unprecedented times.
"Sleep is a massive factor which affects mental health, it's important people get enough sleep," she said.
"Other steps people can take to improve their mental health include leaving their phones downstairs, not taking caffeine before they go to bed.
"Making sure you set goals for the day, even if it's something like making time to play with your children, having a goal can be really useful, especially for people who are furloughed or not able to work from home, their day can be very unstructured, it's important they have structure and routine."
Emma added that mental health services would need significant investment once the coronavirus pandemic subsides and increased demand for mental health services should be anticipated.
She also said that there were a number of useful tools that people could use if they were suffering from low mood and anxiety, with cognitive-behavioral therapy (CBT) which can be accessed online to help them.
But there is one relatively simple thing that she told us could have a huge impact:
"People should keep in touch with friends, with loved ones, they should get involved in community groups that have been set up during this crisis," she said.
"Even if we're socially distancing, feeling part of a family can really help people."