How to Help Texas Church Massacre Victims: Where to Donate After the Sutherland Springs Shooting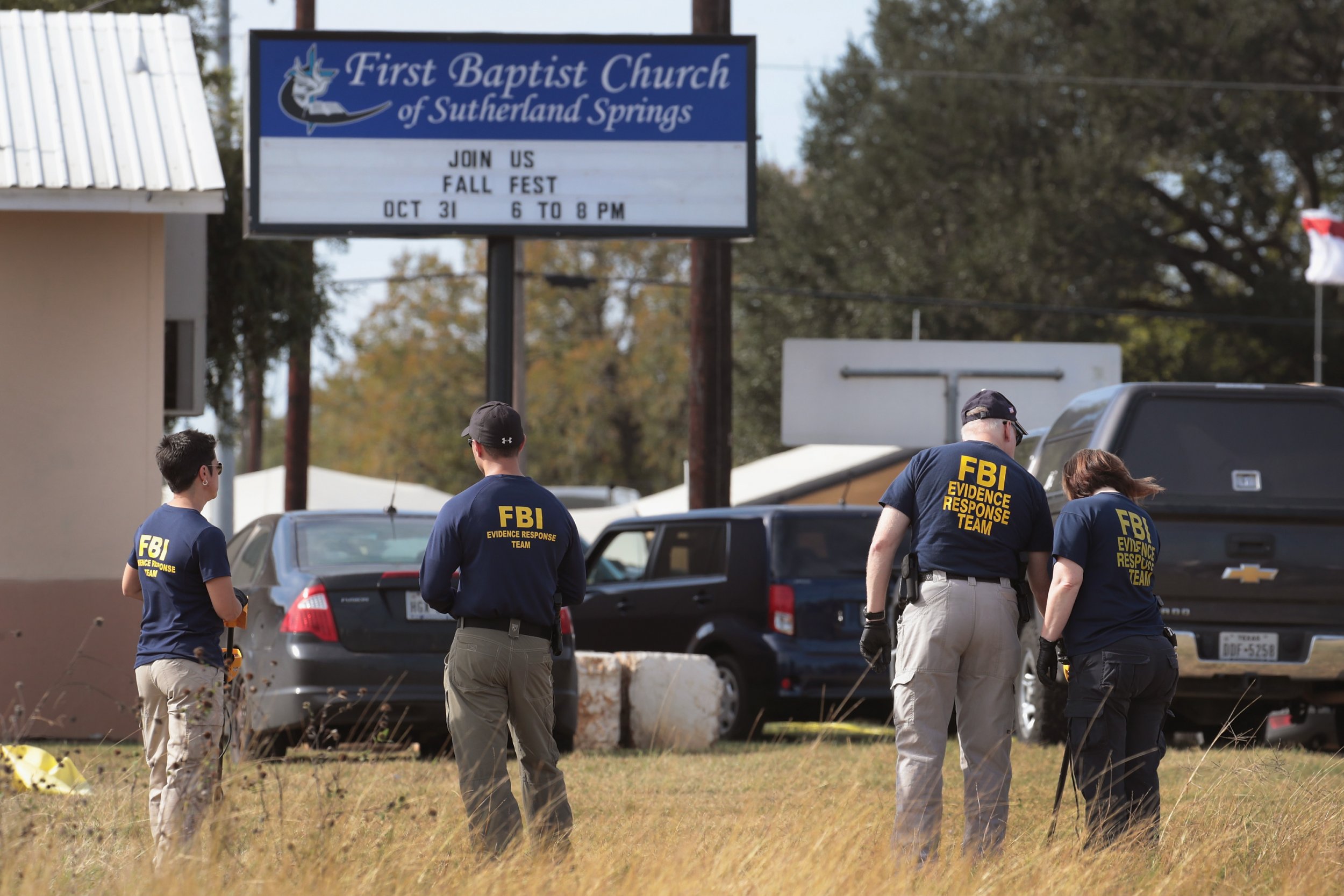 You don't have to be in Texas to help the people affected by Sunday's mass shooting at the First Baptist Church in Sutherland Springs. Crowdfunding campaigns and other initiatives have popped up in the wake of the massacre that killed 26 people, including more than a dozen children.
Friends, relatives and the 20 injured churchgoers face challenges going forward, the most basic of which are financial. A study released last month found that people who go to the emergency room for gunshot wounds rack up a $5,254 bill on average—and that total jumps to $95,887 for those who have an inpatient stay, according to The Guardian.
As the community begins to recover, here are three ways you can help:
Donate Money
A spokeswoman for GoFundMe confirmed to Newsweek on Monday there's only one verified page so far for the family members of the shooting victims. It has raised nearly $50,000 in 17 hours to support Sarah Holcombe Slavin, whose parents, sister-in-law, best friend and five nieces and nephews were all killed Sunday.
"[Slavin] already has immediate access to the funds and will distribute it in the way she sees fit among her remaining family: funeral costs, lost wages, airplane tickets for out-of-town family, counseling services, etc." the page reads. "This is too much to bear on their own."
The church's website also has a PayPal page you can donate through.
Give Blood
If you're nearby, you can donate blood to the shooting victims recovering in the hospital. The Connally Memorial Medical Center in Floresville, Texas, wrote on Facebook that it was hosting a blood drive in its parking lot from 1 to 6 p.m. local time Monday. All blood types are welcome, though O- and O+ are especially desirable.
Additional blood drives are scheduled at Sacred Heart Catholic Church in Floresville and St. Anthony's Catholic Church in Elmendorf on Sunday, according to Money.
The South Texas Blood and Tissue Center issued a news release with a request for platelets. Find out more at SouthTexasBlood.org.
Call Your Representatives
If news of the shooting leaves you wanting to take action on gun control, reach out to your local lawmakers and voice your opinion. You can find your senators here and your representatives here. You can also call the U.S. Capitol's switchboard at 202-224-3121 and ask for help.
There are several gun control-related bills in Congress right now. More than 170 lawmakers have backed H.R. 3947, the Automatic Gunfire Prevention Act, which would ban bump-stock gadgets that modify firearms to function as machine guns. About 30 people have co-sponsored S. 2009, the Background Check Expansion Act, which would make every gun buyer pass a background check.
This might be a good time to make your voice heard.