'I'm Helping 2.5 Million People Share Food With Their Neighbors'
Six years ago, my life changed completely. On December 17, 2014, I was packing up our family flat in Switzerland to move back to the U.K. and I found we had some good food we hadn't managed to eat. I couldn't bring myself to throw it away.
So, I set off into the local neighborhood to try and find someone to give it to and unfortunately, I failed miserably. I can remember how crazy it seemed to throw all this food away when there were likely to be plenty of people within hundreds of meters of me who would have loved to have it. The problem was they just didn't know I had it to share.
It was as I was surreptitiously packing the non-perishable items into the bottom of my moving boxes that I was struck by the idea of creating an app that could connect me with my neighbours so I could give this food away instead.
I think my hatred of food waste probably comes from a childhood spent working long hours alongside my two younger brothers, Roger and Owen, on our family farm in North Yorkshire, England. My mom was a post-Second World War baby and so the phrases "make do and mend", and "waste not, want not" were a constant refrain. As a result of this thrifty rural upbringing I developed a deep respect for the power of food.
I spent my 20s eating far more than was sensible for fear of anything going to waste and my 30s doing dances round the trash can as my mother-in-law threw day-old croissants out. I would sneak them back out again the minute she wasn't looking. But at no point however did I think there was anything noteworthy about my dislike of food waste; I just assumed everybody else felt the same way too.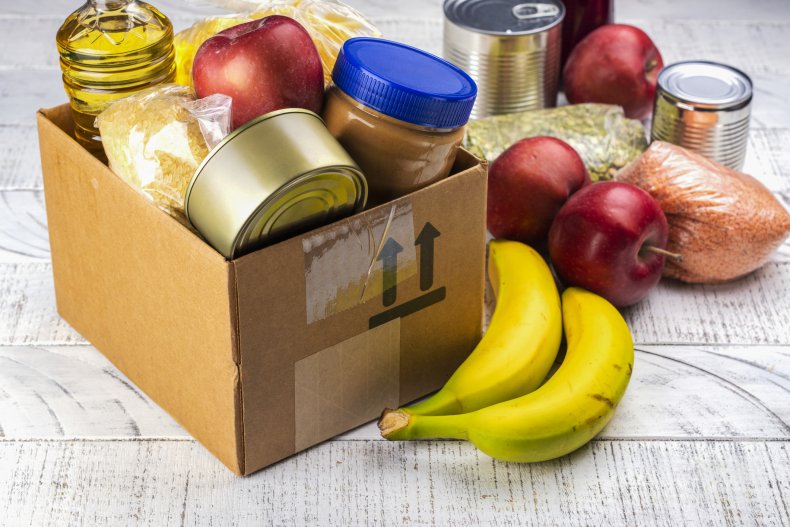 After my experience in Switzerland, I shared my idea of a neighbor-to-neighbor food sharing app with my close friend Saasha. She became my co-founder and together we researched the problem of food waste. What we discovered shocked and horrified us. We learned that one third of all food produced globally gets thrown away each year and that if food waste was a country, it would be the third largest source of greenhouse gas emissions after the U.S. and China. After these discoveries, we immediately became committed to making the app a reality.
I'll never forget the first listing on the app—which we called OLIO—it was from a guy called Adam who lived in London, offering a homegrown lettuce. Seeing our idea come to life was such an incredible moment. As the app started to grow we were touched by how many people reached out to ask us if they could help. After many phone calls and discussions, we developed our "Ambassador Programme." It allows anyone to volunteer to spread the word about what we are doing and get the app going near them. Now, we have more than 50,000 ambassadors.
Saasha and I quickly found that the entrepreneurial journey is a rocky road. It is littered with trials and tribulations, exhilarating highs and soul-crushing lows. But the one thing that came very early in the journey and that truly shocked us to the core was discovering how many hungry people there are here in the U.K. and across the world.
There are not just a handful of hungry people, but millions and millions of hungry people —8.4 million are living in food poverty in the U.K. and 35million people were experiencing hunger in the U.S., even before the COVID-19 pandemic hit. Prior to founding OLIO I had absolutely no clue about this huge issue. It feels great that we are now a global movement that over 2.5 million people have joined, and together they have shared nine million portions of food.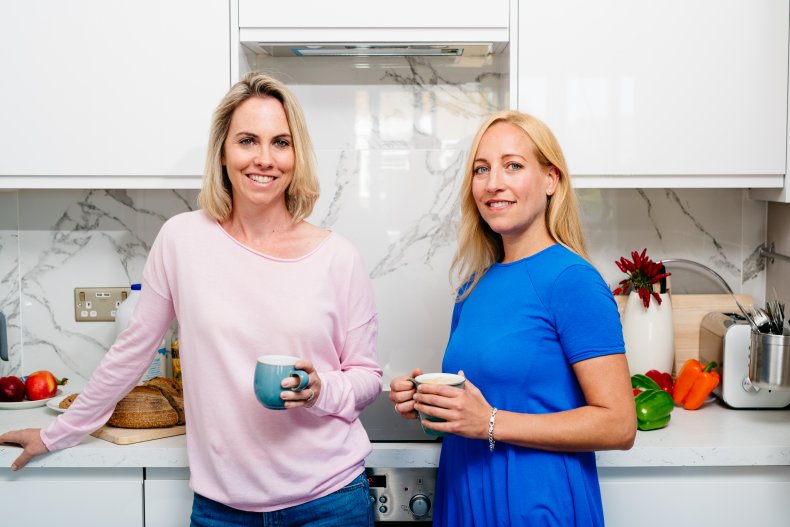 I'll never forget receiving an email from a woman who told me that she had recently lost her job and had had to apply for welfare payments for the first time in her life. In the U.K. there is a five week wait for the first payment of Universal Credit, our welfare system, so she had run out of money and had had to resort to eating weeds from her garden. She was writing to thank us because our app had given her her first proper meal in days.
I was also really shaken by a time when I gave some food away to another mom and saw the tears in her eyes as she told me that this meant her kids could eat that night; it truly killed me emotionally.
I feel that the real beauty is that we have created something that is all about community and not charity. Everybody gives and takes with no questions asked, and we're all united in our belief that no good food should go to waste—the problem of food waste is so enormous globally that we all have to get involved in solving it.
Whilst I'm incredibly proud of what we've achieved, I'm driven every day by a massive impatience to save so much more food, and to achieve the enormous goal we've set ourselves—to have one billion people signed up by 2030.
To anyone considering embarking on a journey doing impactful work, I can't recommend it strongly enough—it's truly life transforming, and in more ways than one.
Tessa Clarke is co-founder & CEO of OLIO, an app tackling the problem of food waste by connecting neighbours with each other, and volunteers with local businesses, so surplus food can be given away, not thrown away. Tessa writes on Medium, and can also be found on Twitter and LinkedIn.
All views expressed in this piece are the writer's own.