Helping Frontline Healthcare Workers Cope with COVID Burnout
Your main responsibility is to ensure your team is productive and successful.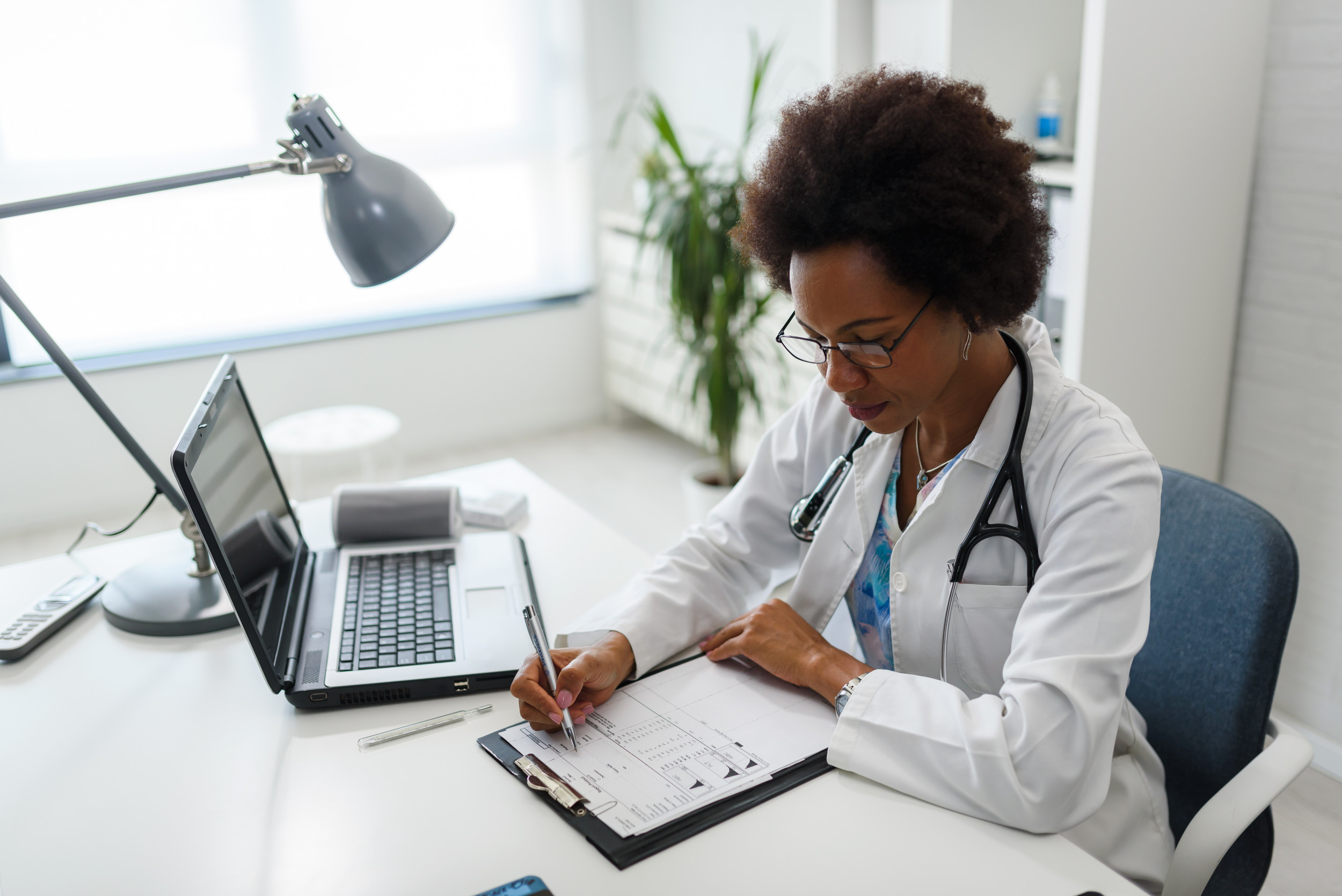 The surge of COVID variants, including the Delta variant, has strained the entire healthcare industry. While the lack of available beds and other resources has caught the attention of the media, a more alarming concern is the increasing mental and emotional burden placed on healthcare workers:
• Fed-up healthcare workers are retiring or exiting the industry, creating a massive shortage of qualified caregivers. Healthcare systems in San Antonio and Philadelphia are offering nurses signing bonuses of $20,000. Piedmont Healthcare in Atlanta is offering $30,000.
• A healthcare provider in Livonia, Michigan, is providing each of its 123,000 workers a $500 "appreciation award" for their resilience during the COVID pandemic.
• In August 2021, the U.S. Senate passed the Dr. Lorna Breen Health Care Provider Protection Act, which is aimed at providing mental health resources for frontline workers. If enacted into law, the bill would authorize tens of millions of dollars to "improve mental and behavioral health and prevent burnout among healthcare providers," prioritizing those on the front lines of the SARS-CoV-2 pandemic.
What to Understand About Burnout
In their 11th revision of the International Disease Classification, the World Health Organization in 2019 characterized burnout as a syndrome that results from "chronic workplace stress that has not been successfully managed," marked by feelings of exhaustion, increased feelings of negativism or cynicism related to one's job, and reduced professional efficacy. This mirrors what many are experiencing today on the frontlines against COVID:
• Devon Barill of the Georgia Health Care Association reported that $10,000 sign-on bonuses for certified nursing assistants have gotten no results. "Frontline staff feel as if they have been placing themselves and their families at risk each time they enter the center."
• One nurse shared that "we are very short on nurses and respiratory therapists, and we're all working overtime. Our nurses are even having to go down to the (emergency department) to help with critical care patients who don't have an ICU bed."
• A nurse in Arkansas reported that, "The mood is more frustrated than anything," with more than 1,000 COVID-19 patients hospitalized throughout Arkansas. "It's too late for them to get the vaccine, and a lot of them are realizing it, so it's been pretty demoralizing."
Another important factor behind COVID burnout in healthcare is the length of the pandemic. And there's no end in sight. Matt Burns, founder and chief innovation officer at Global HR Collective, said, "We were originally led to believe that we may have disruption for a course of several weeks, but there was never a conversation, at least initially, about several months." Burns said his team started seeing signs of burnout by about week eight or week 10 of the crisis.
How Healthcare Leaders Can Help
According to Christine Sinsky, MD, vice president of professional satisfaction at the AMA, the best response to burnout is to focus on "fixing the workplace rather than...fixing the worker." There are steps healthcare leaders can take to reduce the risk of burnout:
• Know the signs. Leaders need to be acutely aware of what's going on, which is why it's important to train them how to recognize signs of burnout. These signs include a complete and sometimes sudden disengagement, being late to meetings, unavailability during the workday (emails are dark during the day but busy at night) and uncharacteristically low energy.
• Understand the uniqueness of the situation. Recognize that the patterns and workflows that were in place before the pandemic began might no longer be effective in the current environment. Sticking to what worked before and refusing to adapt creates problems for your team. Not only will those procedures likely prove less effective, but your team could come to view you as out of touch or putting the facility's interests over their own.
• Treat people like people. Advocate that frontline workers take personal time. Acknowledge and appreciate their efforts during an incredibly difficult time. One of the surest routes to burnout is feeling underappreciated, like burning the candle at both ends is a daily requirement. Ask about their lives outside the office and if there are ways you can support them.
• Don't forget to lead. In times of high anxiety and uncertainty, leadership and engagement count more than ever. Set manageable and attainable goals. Ensure no one is left out on an island. Do your best to come together as a team.
• Think outside the box. COVID-19 forced people to reassess priorities, and leaders must make decisions more quickly and adhere to solutions they might otherwise not be comfortable with. Your main responsibility is to ensure your team is productive and successful. Consider solutions, even unorthodox ones, that allow people to make an impact.
We need to think about things differently because ultimately, frontline workers are fulfilling an impossible mission. It's the nurses, grocery store attendants, gas station workers, baristas and countless others who are putting their health and safety at risk every day. We need to do our part too, and not just lean on them.