Immigration in Europe: Helping Undocumented Immigrants Could Soon Get Hungarians a Year in Prison
Hungary's parliament plans to vote this week on legislation that would criminalize providing aid to undocumented immigrants, with punishments of up to one year in jail.
The Council of Europe has urged the country to hold off on voting until Friday so it has time to fully review the bill, but Foreign Minister Péter Szijjártó said the parliament would vote as soon as Wednesday, Deutsche Welle reported.
"Yes, there will be a voting session tomorrow [Wednesday], and our parliamentary group will vote in favor of the proposal," he said. Because the bill has been put forward by the government's ruling party, which has a two-thirds majority, it is expected to pass.
Dubbed the "Stop Soros" legislation, the bill would make it illegal for individuals or organizations to provide any help to undocumented immigrants. Violators could face up to a year in jail if the legislation passes in its current form.
Todor Gardos, acting Eastern Europe and Balkans researcher for Human Rights Watch (HRW), told Newsweek that "the government is not just cracking down on support to migrants but also introducing new admissibility criteria that will make it nearly impossible for refugees to get any protection in the country."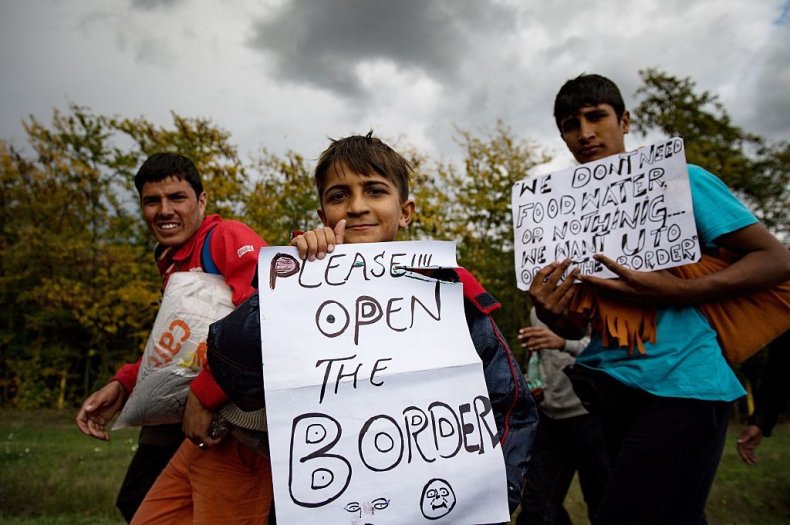 "HRW is calling on EU governments and the European Commission to put pressure on the government to withdraw the bill," Gardos said. "If the law is passed tomorrow [Wednesday], the commission should start a formal process for breaching EU law."
Hungary's right-wing prime minister Viktor Orbán, is pushing for the legislation to counter the European Union's migration policies. The bill is also meant to target Hungarian-American billionaire George Soros, whom Orbán considers a major foe of his government. In particular, Orbán's government accuses Soros of supporting mass migration and giving aid to groups that provide assistance to immigrants and refugees.
"We need an action plan to defend Hungary, and this is the Stop Soros package of bills," Hungary's interior ministry said last month in a comment accompanying the legislation, Reuters reported.
At the end of May, Soros spoke in Paris at a gathering of foreign policy experts. He criticized Orbán and other populist leaders in Europe, saying he has been falsely accused of trying to flood the continent with Muslim refugees.
"The whole of Europe has been disrupted by the refugee crisis. Unscrupulous leaders have exploited it even in countries that have accepted hardly any refugees," Soros said, according to The Guardian. "In Hungary, Victor Orbán based his re-election campaign on falsely accusing me of planning to flood Europe, Hungary included, with Muslim refugees."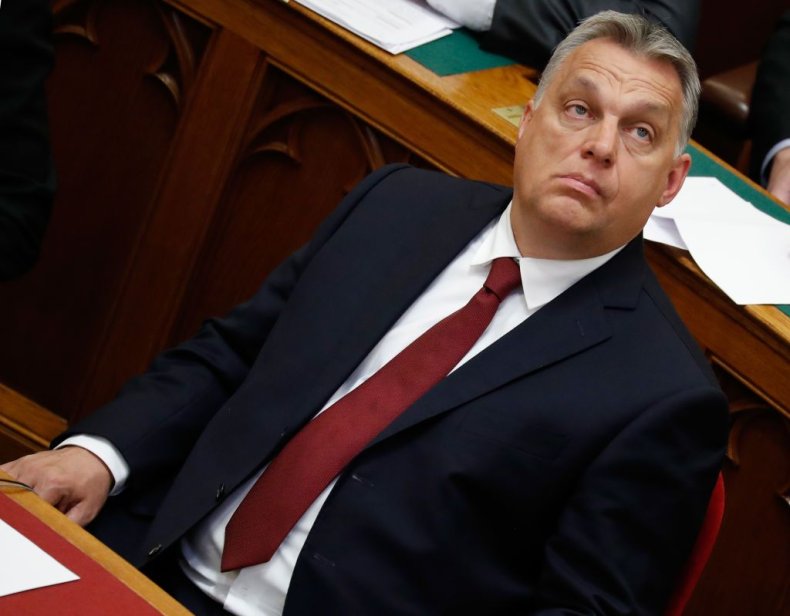 Soros also suggested that European countries should focus more on supporting and building democratic governments in developing nations to curb the flow of migrants.
Pascale Moreau, Europe Bureau director for the United Nations high commissioner for refugees, has called on Hungary to withdraw the legislation, saying that "seeking asylum is a fundamental human right...not a crime."
"We are particularly concerned that the government is targeting those who, in a purely humanitarian role, help people who are seeking asylum," Moreau said in a statement. "We are calling upon the government to halt any measures that would further increase the vulnerability of people who are simply looking for a safe haven."
HRW's Gardos told Newsweek that Hungary has "systematically" blocked a "regional solution to managing migration and sharing responsibility for refugees."