In 'Hemingway & Gellhorn' Martha Gellhorn Finally Gets Her Due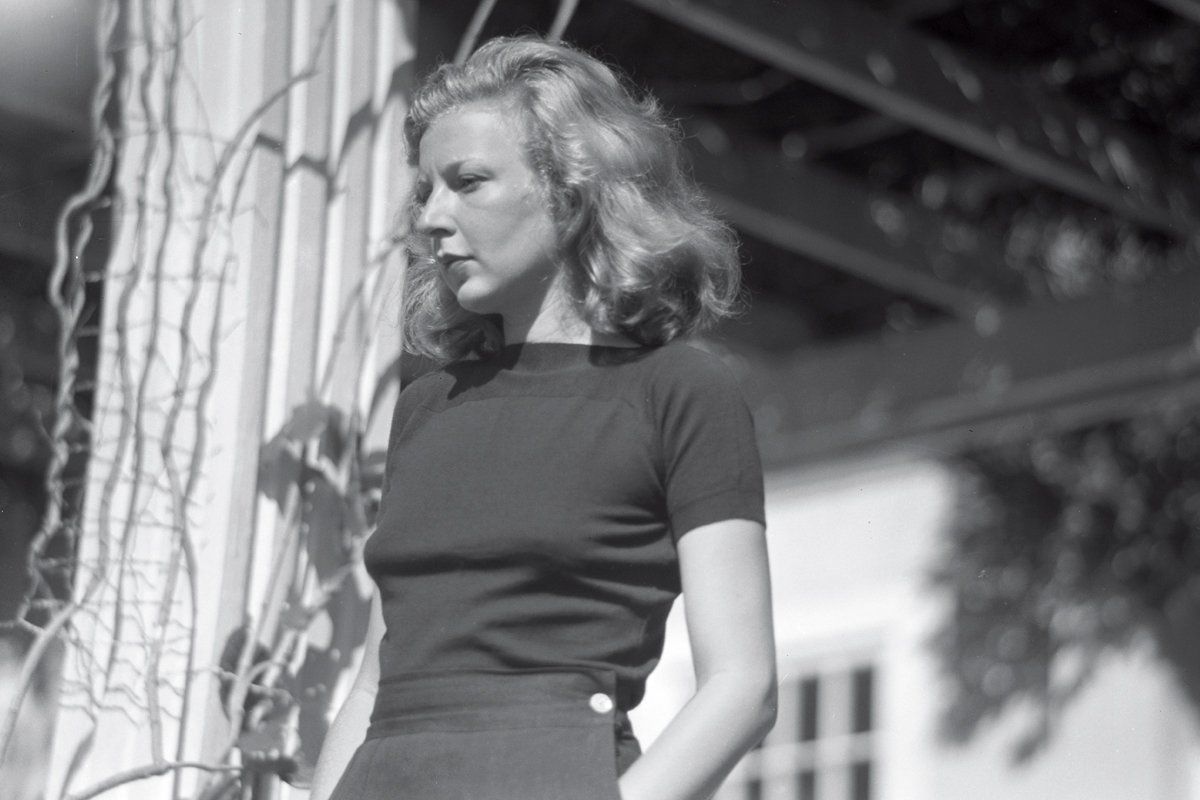 Ernest Hemingway endures: his inimitable writing; his dramatic death by self-inflicted gunshot at the relatively young age of 61; his big-game hunting, hard-drinking, macho persona; his four wives. But like many oft-married celebrities—think Henry VIII or Elizabeth Taylor (we all remember Richard Burton, but who knows much about Mike Todd?)—many of those spouses have tended to become footnotes in the lives of their charismatic spouses. In the case of Martha Gellhorn, Hemingway's third of four wives, that oversight seems particularly egregious.
It seems possible however that Gellhorn is about to walk out of Hemingway's penumbra into her own well-deserved spotlight thanks to a new HBO movie Hemingway & Gellhorn (premiering May 28) directed by Philip Kaufman (whose credits include The Right Stuff). As Kaufman demonstrates, Gellhorn (Nicole Kidman) was likely Hemingway's (Clive Owen) most challenging and interesting partner, and the only of his wives to stand up to his unpleasant sadism. Next to her gritty self-reliance, Hemingway's frequent tantrums and fatally fragile ego are brilliantly exposed as the tiresome qualities of an overindulged man-child.
"Love? Must we?" asks the older Gellhorn of an interviewer at the start of the film. Disdainfully punctuated by the exhale of cigarette smoke, the question is obviously rhetorical. Addictively interested "to what's happening on the outside," Gellhorn is almost pathologically unromantic. "I was probably the worst bed partner on five continents," she declares matter-of-factly. "All my life, idiotically, I thought sex mattered so desperately to the man who wanted it that to withhold it was like withholding bread, an act of selfishness." This grand dame is the Gellhorn we know from her own writing: impatient, prolific, and ever watchful of her own posterity.
But Kidman manages quietly to evoke something else of this ferocious, aging journalist—an underlying and unsettling degree of disappointment and hurt. Gellhorn may have been one of the most respected war correspondents of her generation, from her coverage of the Spanish Civil War in the 1930s until the U.S. invasion of Panama in 1989, but we are left in no doubt that her groundbreaking life came at a steep personal price. Gellhorn is a woman who has seen too much horror, and while she may have retained the legendary capacity to feel compassion for a complete stranger in one of her dispatches from the world's battlefields, she has foresworn personal intimacy to do so. "We were good in war," Gellhorn says of her relationship with Hemingway, "and when there was no war, we made our own." What the two shared was not tenderness but a competitive passion that gave their relationship a self-destructing fuse.
Having cemented their adulterous relationship while both were covering the Spanish Civil War (at the time, Hemingway was still married to Pauline Pfeiffer, a devout Catholic), the two were married in 1940. Gellhorn was 32, Hemingway was 41. Although he wanted it more than she did—Gellhorn warns Hemingway from the start that she has sworn off the institution—and the relationship was volatile from the start, they were for a few years, the literary A-list couple of their time. She was blonde, ambitious, and fearless. He was celebrated, wide-shouldered, and narcissistic. But she was not interested in mothering her needy husband, and in turn, he resented that she put her career above their marriage.
Kaufman obviously has a passion for these characters, and a fascination for a time when a bottle of whisky, a bottle of wine, and a decent helping of absinthe per person, per night, didn't necessarily lead to the nearest 12-step program. But the movie is also slightly marred by its own overly romantic predilections. As if nostalgia needs underlining, Kaufman randomly seeps out of color and into minutes of sepia footage; and while both Kidman and Owens bring real pathos and power to their portrayals of the older characters, their young Gellhorn and Hemingway seem too airbrushed and their dialogue too conventionally rom-com Hollywood to be always persuasive. "So how did you learn how to have fun in hell?" an implausibly breathless Gellhorn asks Hemingway after a rough day on the front lines. "Family vacations," he answers, deadpan. Gellhorn is slack with admiration.
This falls a little flat because if Gellhorn is supposed be a tough-cookie war correspondent, then she can't convincingly also be school-girlishly infatuated with Hemingway. In fact, it's her determination not to be subsumed by her relationship with him that provides the frisson on which their unsustainable relationship sparks. She may have been in love with Hemingway, but work was always her driving force. "I had this feeling that one had to work all day and all night, and love as many people as one could and do it all?. .?.?Do it all terribly fast," Gellhorn says in voice-over as she travels across the Spanish countryside in a tank.
The film is on firmer ground when things begin to fall apart in the relationship. Gellhorn is on assignment when she learns that Hemingway has been in a car accident in France. She arrives at his hospital bedside to find him in full Papa-flow; holding court to adoring sycophants, and a new woman—his future and final wife, Mary—already adoringly hanging on his every word. The couple digs into the bitter crack that is the end of their marriage, and even though the demise is inevitable, it's still unbearably poignant.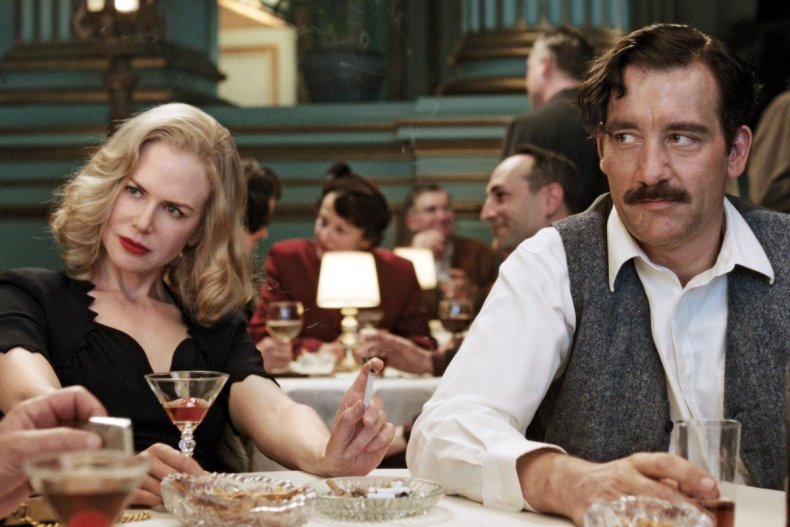 The film's closing shows Hemingway at his home in Sun Valley, Idaho, incapacitated by accidents and debilitated by years of alcohol. He is irritated to distraction by Mary's overbearing ministrations. "We need to focus on keeping Papa healthy," she says, with which he slaps her hand away. Moments later, he walks out onto his porch and ends his life. It's a testament to Kaufman that this suicide seems the only conclusion.
Meanwhile, an ocean away at her home in London, Gellhorn is hard at work, on the trail of an unnamed war. "I'll pay on my own dime," she barks. Then she dons a rucksack, and heads out alone to do what she did best—to bear witness to what Robert Burns called "man's inhumanity to man." It's a great moment, and in this age of face-deadening botox and the flattening American idolization impulse not to offend, we need heroines like Gellhorn more than ever. She demonstrated something with which our culture still seems uncomfortable: not every woman has to be self-sacrificing wife or a pampering mother to fulfill the role they were born to.