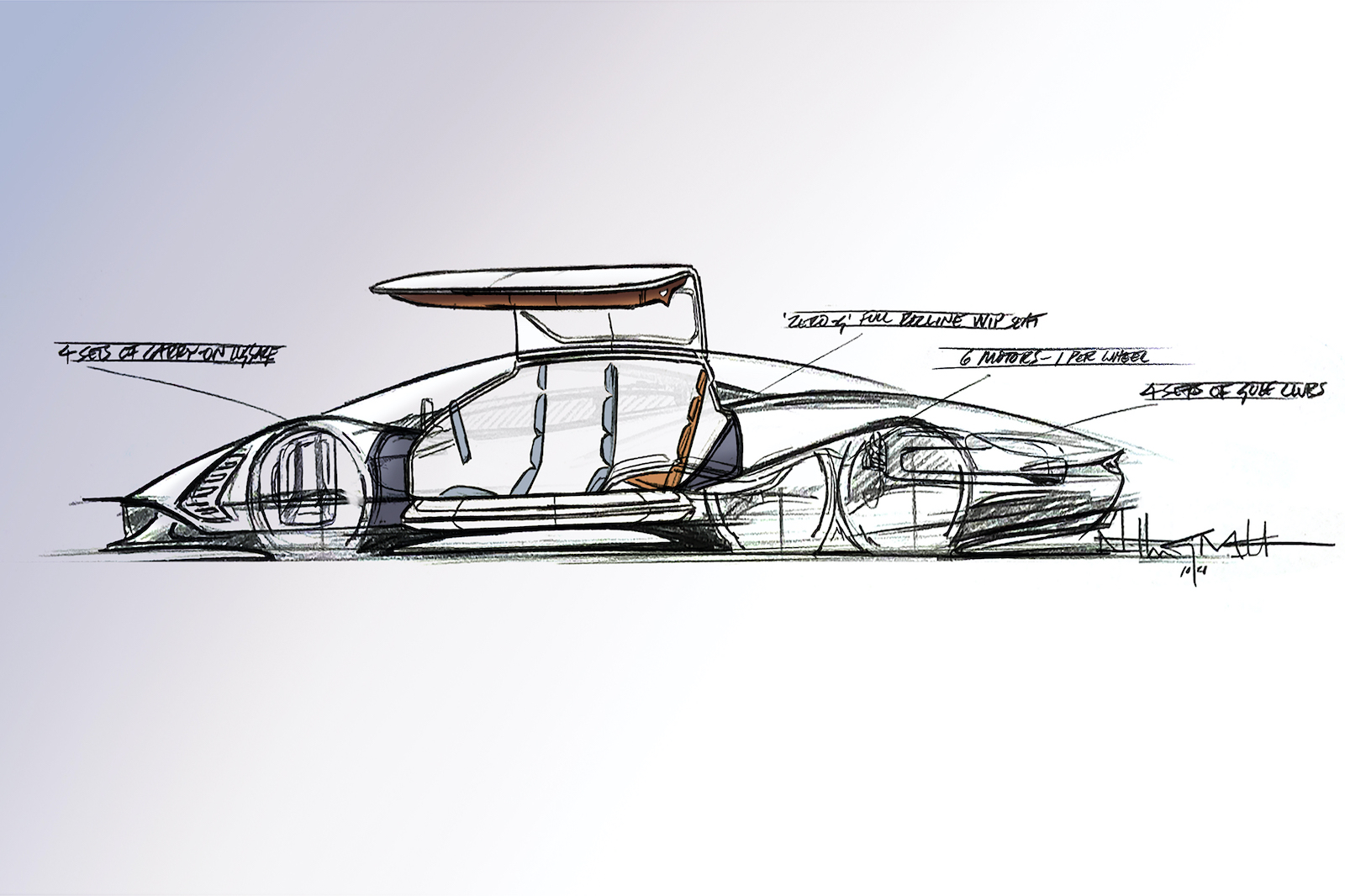 Texas-based specialty performance vehicle producer Hennessey announced Project Deep Space this week, a model billed as the world's first six-wheel drive hyper grand touring car. No working model or display vehicle was shown.
Hennessey says that the electric vehicle (EV) will be powered by six electric propulsion motors, one of each of the car's six wheels. The setup is expected to make the car "devastatingly fast", according to a press release from the company, and give the car 50 percent more grip than a traditional sports car gets from four-wheel drive.
"Hennessey has spent more than 30 years building some of the fastest and most exciting vehicles in the world," Hennessey CEO John Hennessey said in a press release. "This mantra will continue for our next 30 years by introducing the world's first fully electrified, six-wheel-drive hyper-GT. We believe that 'Deep Space'... could be the world's quickest accelerating four-seater from zero to 200 mph!"
Hennessey will partner with Shell Pennzoil and Delta Cosworth to develop the electric powertrain.
"I've been building some of the world's fastest accelerating vehicles for decades, yet they have always been performance-limited by mechanical grip," he continued. "Six-wheeled electric propulsion is the solution. The technology is unprecedented in this segment – both forward-thinking and innovative. Our design and engineering team is excited about embracing the future."
The EV's chassis and body panels will be constructed of lightweight carbon fiber. Gullwing doors will rise up to let passengers in and out.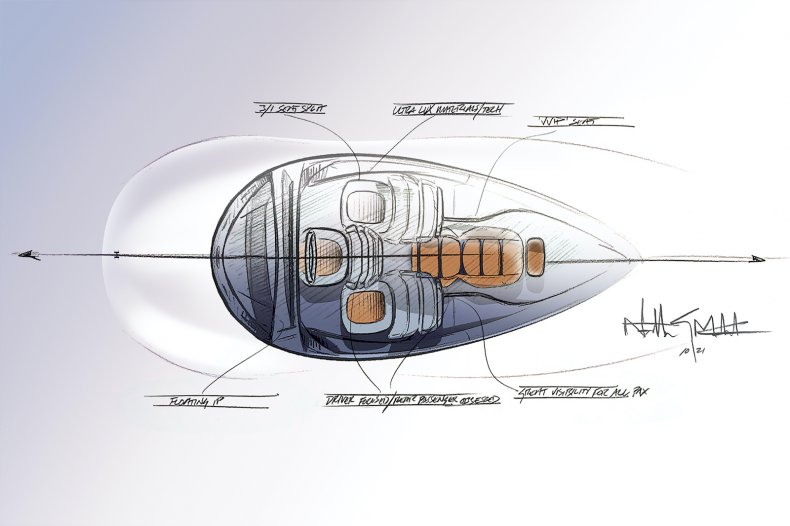 The grand tourer will seat four passengers in a diamond seating arrangement, with the driver front and center. Two passengers can sit on the sides slightly behind the driver.
The rear seat will offer the passenger the option to lie flat to evoke a private jet feel, in what Hennessey calls the "Very Very Important Person position".
Hennessey has listed the six-wheel drive hyper grand touring car with a $3 million price tag. The company plans to cap production at 105 units.
Hennessey plans to release "Project Deep Space" after construction of the the fully-allocated Venom F5 coupe is complete. In August, Hennessey announced final specifications for the F5, which is outfitted with a twin-turbo V8 engine that delivers 1,817 horsepower and 1,617 pound-feet of torque.
Full specifications for the new electric hypercar have yet to be announced and production is planned to start in 2026.
Hennessey is constructing the hypercar as part of its 10-year plan to make three new models that will be produced at its Sealy, Texas facility.
The shop produces more than 600 high-performance cars and truck each year and has the ability to have 50 in progress at a time.