Henry Cavill Posted Cryptic Instagram Video After Reports Say He'll No Longer Play Superman
Henry Cavill seemed to address the reports he won't be playing Superman again in an Instagram video that left fans confused Wednesday.
The 35-year-old actor was wearing a Krypton Lifting Team T-shirt and held up a Superman action figure in the video. He didn't say anything as Johann Strauss II's "The Blue Danube" waltz played with barking dogs in the background. "Today was exciting #Superman," he wrote in the caption.
It is unclear if Cavill will play Superman again. He played the character in three movies—Man of Steel in 2013, Batman v Superman: Dawn of Justice in 2016 and Justice League in 2017—but that may be it, according to The Hollywood Reporter Wednesday.
"Be peaceful, the cape is still in his closet," Cavill's manager, Dany Garcia, tweeted Wednesday. "@wbpictures has been and continues to be our partners as they evolve the DC Universe. Anticipate a WB statement later today." She later linked to Cavill's Instagram with the caption, "Because….." and an emoji with tears of joy.
"While no decisions have been made regarding any upcoming Superman films, we've always had great respect for and a great relationship with Henry Cavill and that remains unchanged," Warner Bros. said in a statement following the initial report to Newsweek Wednesday.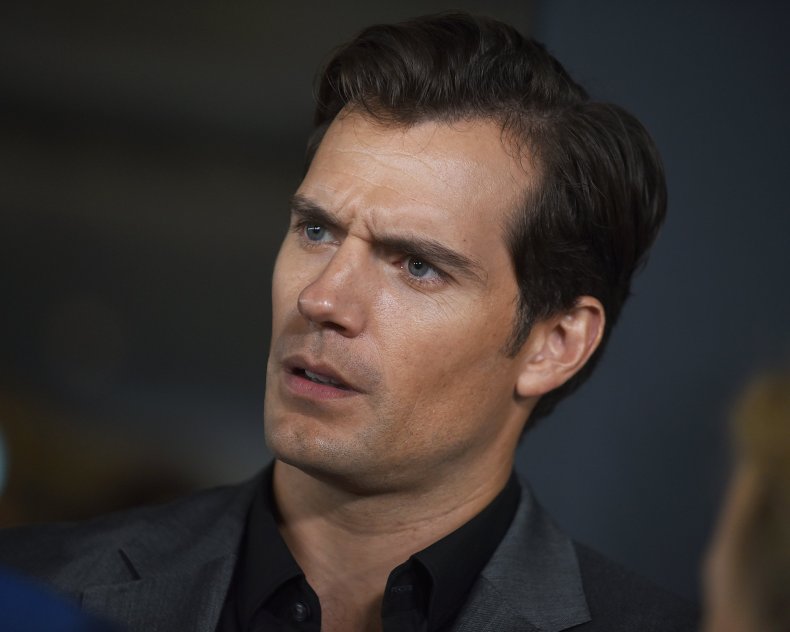 Warner Bros. wanted Cavill to appear in the 2019 film Shazam!, in theaters April 5, but his representatives and the studio couldn't work out a deal, THR said. While the studio is looking ahead to a Supergirl film about her origins, his character was a baby when Kara escaped Krypton, the publication noted.
While Cavill's future in the DC universe is up in the air, he signed on for The Witcher on Netflix, Variety reported September 4. There was nothing cryptic about his Instagram post regarding that news. "My new mailing address is: Geralt, C/O Vesemir, Kaer Morhen, Kaer Morhen Valley, Hertch, Kaedwen," he wrote in the caption of a photo of the Netflix screen. The name of his profile was Geralt of Rivia, his character's name.
"Please note, I'm rarely there," he continued. "Monster slaying being what it is. So, replies will be few and far between, if at all."
The series is based on author Andrzej Sapkowski's short stories and novels. Geralt is a "witcher," a monster hunter with supernatural abilities.
The series showrunner Lauren Schmidt Hissrich tweeted in support of the casting on September 4. "He was my first meeting," she wrote. "I didn't have writers or scripts yet—just a green light and a lot of passion. That was four months ago, and I've never forgotten the passion he brought. He IS Geralt. He always has been."