Henry Cavill Slammed For Comments About #MeToo
Superman star Henry Cavill was criticized for comments he made in a Tuesday interview with GQ Australia about living in a #MeToo world.
When asked about the movement, the Man of Steel star said he was "fortunate enough to not be around the kind of people who behave that way. I like to think that I've never been like that."
Cavill, 35, said, "I know there have been situations with people I've worked with being perhaps overly familiar with some of the actresses," he said. "But, I've always walked up to them and said, 'Hey, are you all right? That's creepy'."
"Stuff has to change, absolutely," he said. "It's important to also retain the good things, which were a quality of the past, and get rid of the bad things."
Newsweek subscription offers >
Then Cavill's interview took a turn. "There's something wonderful about a man chasing a woman," he continued. "There's a traditional approach to that, which is nice. I think a woman should be wooed and chased, but maybe I'm old-fashioned for thinking that."
Cavill essentially said the line between sexual harassment and flirting was confusing. "It's very difficult to do that if there are certain rules in place. Because then it's like: 'Well, I don't want to go up and talk to her, because I'm going to be called a rapist or something'" he said. "Now you really can't pursue someone further than, 'No'. It's like, 'OK, cool'. But then there's the, 'Oh why'd you give up?' And it's like, 'Well because I didn't want to go to jail?'"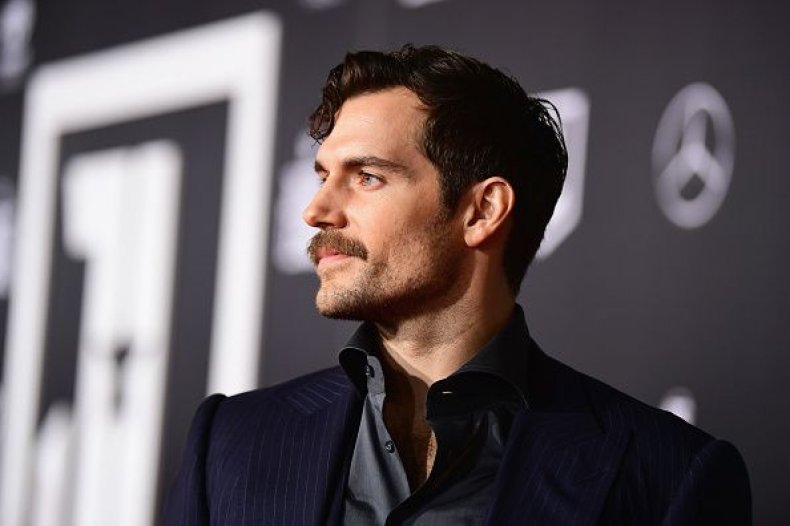 These comments triggered backlash and criticism from many people on social media.
Newsweek subscription offers >
"The mental gymnastics some men are doing to position themselves as 'victims' of #MeToo is insane," Twitter user, Helen Price (@HelenRPrice) said on Wednesday, in response to this interview, "Stop trying to derail the conversation by claiming #MeToo wants to 'stop men from ever talking to women' or some bulls***. If you don't know the difference between politely asking someone out and sexually harassing them, you have a serious problem."
Another user, Donna Dickens (@MildlyAmused) said, "Henry Cavill SHOULDN'T date until he figures out how to do it without 'accidentally' raping someone."
Henry Cavill Slammed For Comments About #MeToo | Culture