Who Is Henry Tenon? Man Arrested in Connection with Jared Bridegan Murder
Henry Arthur Tenon has been arrested and charged with the murder of Microsoft executive Jared Galen Bridegan in Jacksonville Beach, Florida, nearly a year after the horrific killing.
Authorities announced charges of second-degree murder, conspiracy to commit murder, accessory after the fact and child abuse in a press conference on January 25, relating to the death of the 33-year-old father of four.
In the early evening of February 16, 2022, Bridegan had dropped off his nine-year-old twins at his ex-wife's house and was driving back with his two-year-old daughter through his second marriage.
According to police, he came across a tire in the road, which was blocking his path. "That tire was purposefully placed there to make him stop," Gene Paul Smith, chief of police at the City of Jacksonville Beach Police Department, said.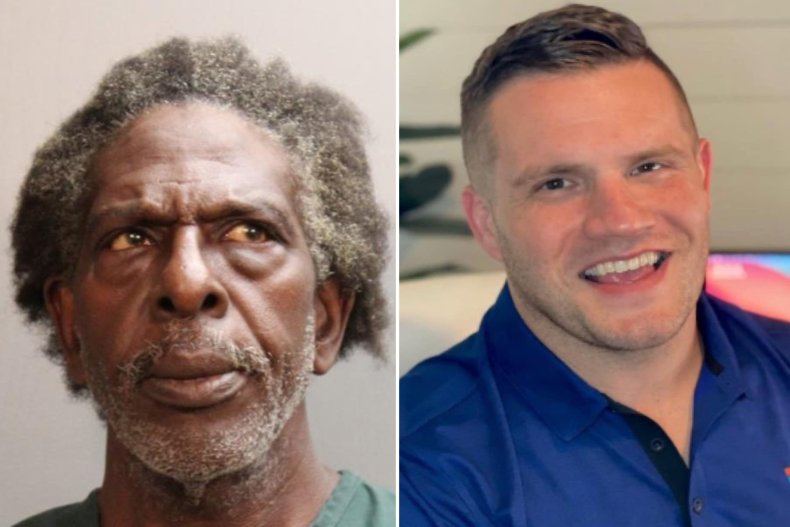 When officers responded to reports of gunshots, they found Bridegan lying dead next to the open door of his car with multiple gunshot wounds. His daughter was still in the car.
"This was a planned and targeted ambush and murder," Smith said.
State Attorney Melissa Nelson released limited details related to Tenon, noting that the state had acquired a court order sealing the arrest warrant and affidavit in his case for 30 days to protect the ongoing investigation.
Officials stressed that they believe Tenon, 61, was part of a wider conspiracy, and a $5,000 reward for information remained in place. "We know Henry Tenon did not act alone," Nelson said.
She added that the charge of accessory after the fact was "based on Henry Tenon's actions in the days after Jared's murder," but they did not provide further detail on what those actions were.
Tenon's first court appearance was scheduled for the morning of January 25. Afterwards, Nelson said the state would present a case to a grand jury to seek an indictment for first-degree murder, which carries a mandatory life sentence.
According to local news channel WJXT4, Tenon rented a house from Mario Fernandez, the new husband of Bridegan's ex-wife, Shana Gardner Fernandez. Neither has been arrested or charged with any crime at present, and there is no suggestion of involvement in Bridegan's death. WJXT4 reported that Gardner Fernandez has stated publicly that she is innocent.
A Jacksonville Beach Police Department spokesperson declined to comment on the case but confirmed that Tenon is so far the only person to be arrested in connection with the killing.
Inmate records at the Jacksonville Sheriff's Office show that between the murder of Bridegan and his arrest in relation to the killing, Tenon had been in custody for an unrelated incident.
On August 18, he was charged with driving while his license was suspended or revoked and possession of a weapon or ammunition by a convicted felon. Records show Tenon is 6'3" and weighs 259lbs.
His address is listed as being in the 8700 block of Old Kings Road, to the northwest of the city, Jacksonville.com reported, citing recent court documents. Tenon is also reportedly a felon in Georgia.
Update, 1/26/23, 1:23 p.m. ET: This story was updated to include a comment from a Jacksonville Beach Police Department spokesperson.