Since the turn of the century, Henry Winkler has shown audiences he's so much more than just a jukebox hitting, motorcycle riding, leather jacket wearing cool guy.
The Fonz, as he was formerly best known, has established himself as a comedy powerhouse, family entertainer and now as a children's author. At the age of 75, Winkler is enjoying some of his best years professionally, with a hit TV show in Barry, a new book on the shelves (Alien Superstar) and now a part in one of the strongest ensemble casts seen in 2021, in The French Dispatch.
"What an amazing thing that I, in my life, was asked to be in a Wes Anderson movie," Winkler tells Newsweek, right off the bat.
With a cast list that includes Bill Murray, Tilda Swinton, Edward Norton, Saoirse Ronan, Léa Seydoux and many many more recognizable names, Winkler says it was a dream to be involved in the small part he plays. As Uncle Joe, he forms a double act with Bob Balaban, and with typically great exuberance, describes the direction he received from Wes Anderson.
"You stand there for hours with joy. And all of a sudden, Wes said 'Henry.' I thought, 'he's going to give me—direction. I'm going to get direction, from Wes Anderson.'"
Winkler recalls how he stood to attention for his director: "'Yes sir.'"
Imitating Anderson, "'Could you move... a millimeter to your left?'
"'I can. And I will.' and oh my god. There it was," Winkler laughs. "I can honestly say, I nailed it."
The French Dispatch is an anthology tale split into three distinct parts. Winkler stars in the first of the three, "The Concrete Masterpiece" alongside the "fierce, gentle, smart, unpredictable" Benicio del Toro and the "lovely, lovely" Léa Seydoux.
Winkler confirms if the opportunity ever came up to work with Anderson again, he wouldn't need to be asked twice, he'd "leave right now without packing a bag."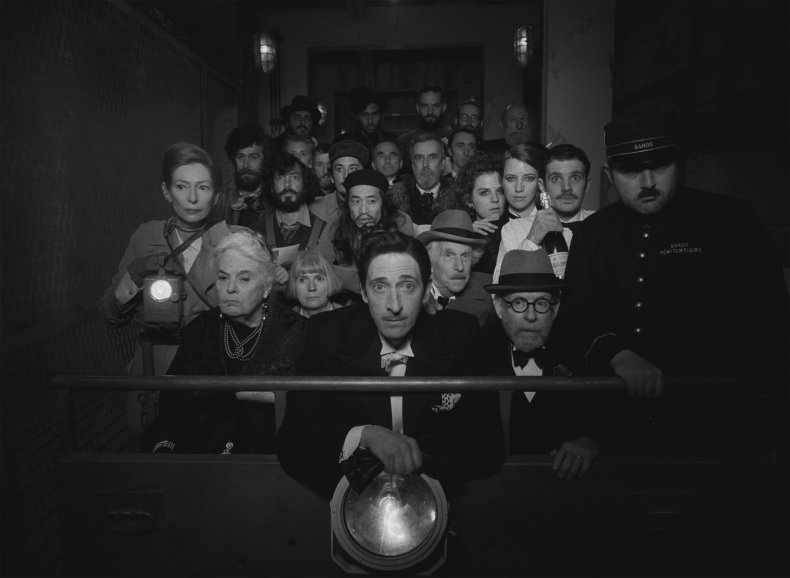 This fear of missing opportunities leads to talk of one of Winkler's biggest career regrets—the time he turned down the role of Danny Zuko in Grease.
He was offered the role after playing Fonzie, and thought to himself "I don't want to do that again.
"I went home and had an orange juice. John Travolta said yes [to the role], and he went home and bought a plane."
Reflecting further, Winkler said: "I was stupid. I was stupid. I didn't see the big picture. I thought I was going to be typecast. And, I was typecast, there was no stopping that. I didn't work for eight years after The Fonz, really."
Instead, Winkler set out to remove the label his famous role had given him and ended up "reinventing" himself as a producer. He produced the hit TV show MacGyver for seven years but admits: "I was if I had do it over again. I would just shut up and go about my business."
Returning As Gene Cousineau in 'Barry'
Since those Happy Days of the 70s and 80s, Winkler continued his character work, playing a sports coach, a lawyer and a doctor in the likes of The Waterboy, Arrested Development, and Parks and Recreation, respectively.
This work with the new wave of comedians led him to the popular HBO series Barry, alongside Bill Hader.
"There are no words. One day, I got a call and they're like you're on our short list and they'd like to meet you for a new show with Bill Hader. Bill Hader? Oh, I watch him every week, for eight years now on Saturday Night Live." After making sure the shortlist didn't include Dustin Hoffman ("because he's going to get it.") Winkler says the rest is history.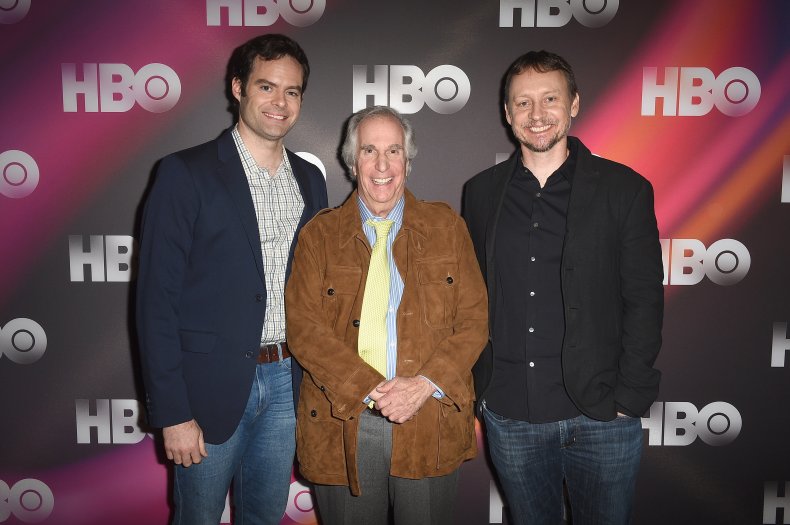 Returning as Gene Cousineau, Winkler is currently filming Season 3 of the show and he confirms Season 4 is written and ready to shoot next year. The third season "will come out in around March" while the fourth season "maybe would even start shooting around then too."
Winkler is full of praise for the creative pair behind the killer comedy drama, "Bill [Hader] and Alec Berg—the other producer, creator, writer, director—they form a bubble of magnificence that I get to live in."
Missing His 'SNL' Opportunity
Mentioning he was a fan of Hader's work on SNL might be surprising given the fact that Winkler, who's been prominent in the entertainment industry for five decades, has never hosted the show.
"I was asked when I was younger, and it was not my time. I did not know how to do that. I really would have been out of my element," Winkler said.
While he's never hosted, he has made a cameo in Studio 8H before, appearing as the Fonz being interviewed by "Baba Wawa." With a nod to SNL boss Lorne Michaels, Winkler confirms he's ready to host now, should the call ever come.
"Now, I could host. I am relaxed enough to try. But once again, you have to be asked."
'Alien Superstar: Hollywood vs. the Galaxy'
While Winkler is known to many for his work in TV and film, he's got a legion of fans for his work as an author of children's books.
Despite being dyslexic—he was diagnosed at the age of 31—Winkler and his partner Lin Oliver have published 37 novels for children. His latest is the end of a trilogy, Alien Superstar: Hollywood vs. the Galaxy.
"We have written so many children's novels and we've gone into so many classrooms, and found out that children, they are obsessed with stardom, and they are obsessed with outer space. So we put it together, and we have an alien who comes to earth and lands a job on a situational comedy on Universal, because he's already got the costume."
Winkler can count The French Dispatch co-star Timothée Chalamet as a fan of his work. When Chalamet was young, Winkler visited his school to read his latest Hank Zipzer: The World's Greatest Underachiever book to the children.
"How about that for a connection?" Winkler surmises.
The French Connection is out in movie theaters in the United States on Friday October 22, 2021.