Hepatitis A Cases Surge In Georgia and Florida as Officials Search For Source of Outbreak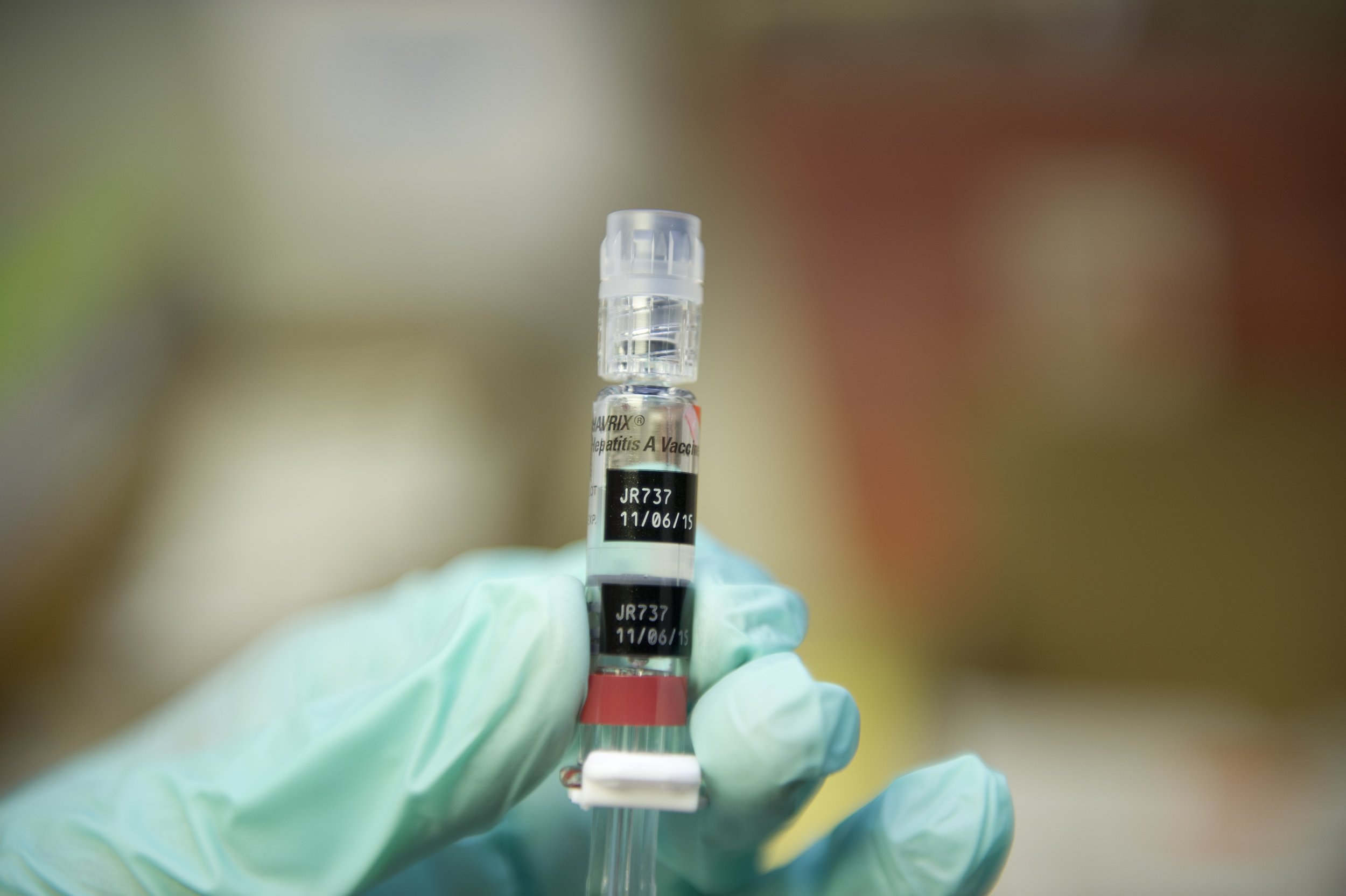 While 18 states across America are experiencing large numbers of hepatitis A outbreaks, Georgia and Florida seem to be among those hit hardest by the highly contagious liver infection, a trend which has prompted officials to investigate patterns in the disease's spread.
Two dozen people in Georgia have been diagnosed with the virus in the past two weeks, reported The Atlanta Journal-Constitution. These outbreaks—often spread to an uninfected individual through water or food contaminated with the feces of an infected person or during sex—have mostly affected those in Fulton County and Rome, Georgia, located in Floyd County, according to the state health officials. Since June 2018, a total of 245 cases have been confirmed in the state, with at least one person dying from the virus.
Meanwhile, Florida has reported more than 1,400 hepatitis A cases in the past 15 months, a figure that continues to grow, especially in Pinellas and Pasco counties, where 197 and 189 cases have been reported so far this year, respectively.
According to the Florida Department of Health, the number of hepatitis A cases from January 1 to April 20 was 883, a figure that has already surpassed all cases in 2018, which totaled 548. Between 2016 and 2018, the number of reported cases nearly doubled from one year to the next, with 122 people diagnosed in 2016 and 276 in 2017.
Once contracted, the infection is untreatable with drugs, so public health officials in both states have encouraged citizens to get vaccinated. Authorities have also doubled down on encouraging citizens to properly wash their hands after going to the bathroom to reduce any further spread of the disease.
"The spillover to the general population is something we want to prevent," Alvina Chu, an epidemiologist at the Florida Department of Health in Orange County, told the Orlando Sentinel.
In recent years, the U.S. has seen a general increase in the number of hepatitis A outbreaks, which are usually more prevalent among the homeless communities and regular drug users. Since the disease first broke out in 2016, America has had roughly 15,000 cases, 8,500 hospitalizations and 140 deaths nationwide as of March 2018, according to the Centers for Disease Control and Prevention.
Florida state epidemiologist Carina Blackmore, who has been tasked with determining the source of the outbreak, has noticed a pattern emerge between cases.
"What we believe is happening is, since the disease is spread from person to person and people have contact with high-risk groups in the community, the rest of the transmission is primarily by people who are not homeless or drug users but come in contact with people who are," she said, according to the South Florida Sun-Sentinel.
When the outbreaks began in 2016, health officials traced their origins to a frozen strawberry company that had been spreading the illness through its products. However, investigators have found no evidence that the current outbreak is foodborne.