San Diego Hepatitis A Outbreak: Police Will Force Homeless From Their Tents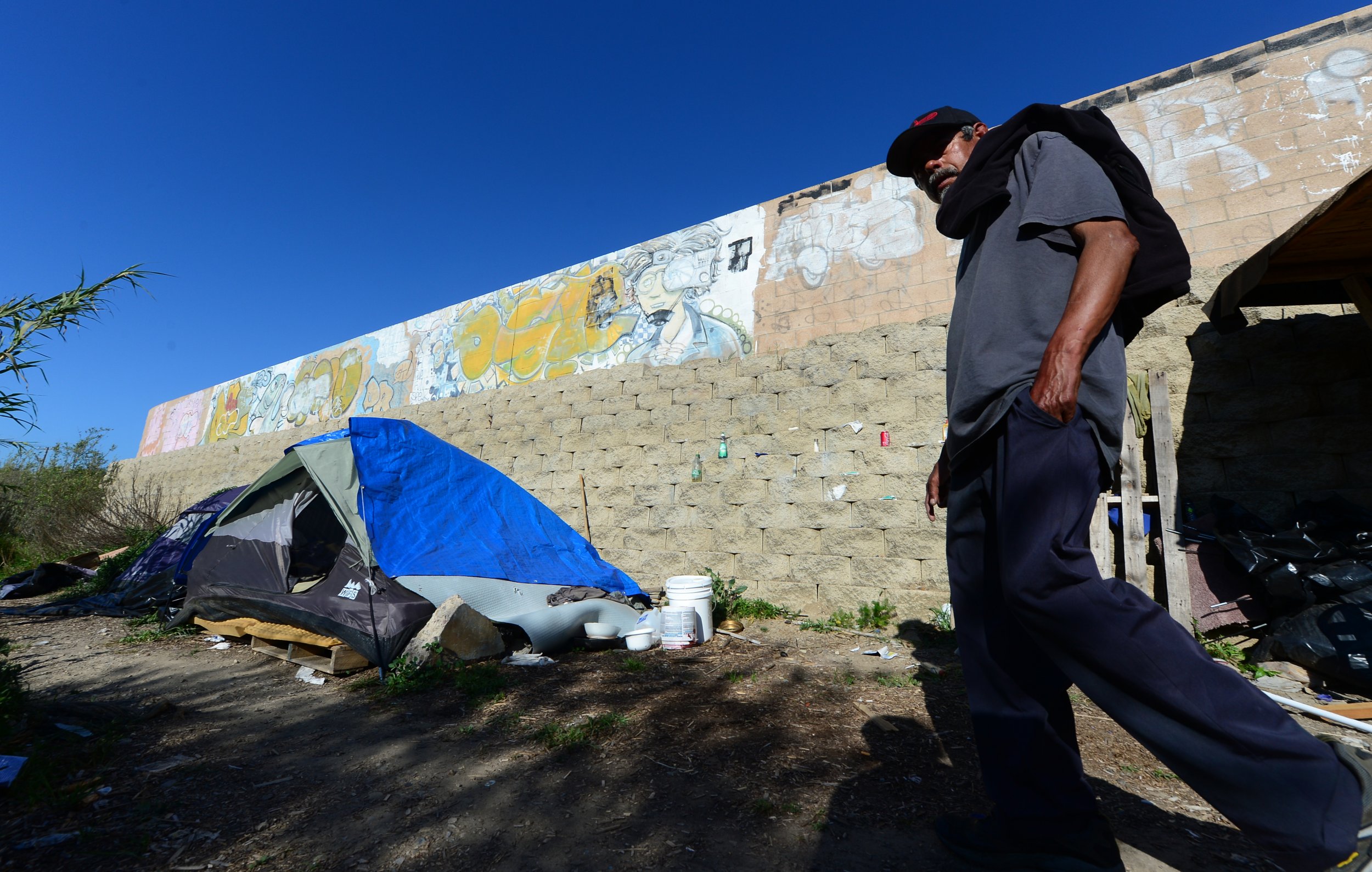 Homeless individuals have been disproportionately affected by the hepatitis outbreak in San Diego and other regions of California. In an effort to stop the virus from spreading, city officials have evicted hundreds of homeless people from their tents in downtown San Diego.
Those who refuse to leave their tents will be given citations. Police Lt. Scott Wahl said about 100 citations in total were issued over the past two weeks, the Associated Press reports. Some people have even been arrested, although the exact number is unknown.
"The problem is we're not yet on top of this outbreak, and we cannot have people going back in and re-infecting areas we've just cleaned," Wahl said. "The vast majority of the homeless who were there have complied when asked to leave. But if they don't, people will be cited. This is about saving lives."
It's unknown where the displaced individuals relocated.
"We're trying to find out where people went," Bob McElroy, president and CEO of the nonprofit Alpha Project, told the Los Angeles Times. "My teams are going to go down to the riverbed to see if they're down there. They're out looking for them."
In the short-term, McElroy is working to to provide tents, restrooms, showers, and washing facilities for 200 people near downtown. By December he hopes to install more permanent, commercial-grade tents for hundreds of more individuals.
More than 9,000 homeless people are situated across the county, according to a report released by the Regional Task Force on the Homeless in April. Of those people, more than 1,000 are located downtown. Those individuals usually gather their belongings in order for cleaning crews to remove trash. But on Monday, police officers told them not to return, the Los Angeles Times reports.
The hepatitis A virus—which has killed 17 and hospitalized hundreds more in San Diego—is spread through an infected person's fecal matter. In order to provide the homeless with sanitary spaces, officials have installed restrooms with 24-hour security. Now, locals are starting to spearhead their own efforts.
Jeff Jaszcak and his wife, both Ocean Beach residents, started cleaning out a homeless encampment, he told NBC 7. He claims he's scooped up nearly 30 pounds of feces. The duo has also cleaned up food, trash, meth pipes and needles.
The best ways to protect yourself from the virus include getting vaccinated and washing your hands.