Hepatitis A Outbreak Linked to Little Caesars Pizza in Arkansas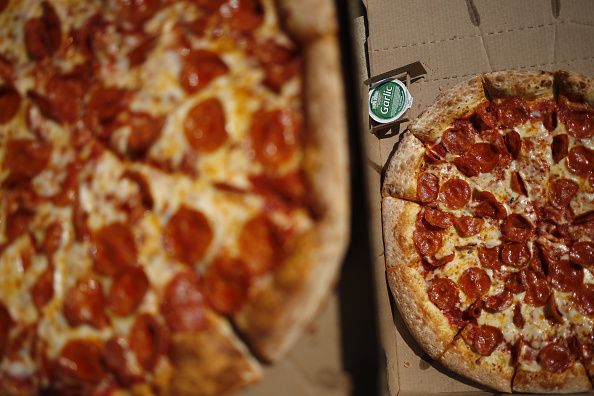 Local health officials are warning residents that food from a Little Caesars Pizza restaurant in Arkansas could have been tainted with hepatitis A.
After an employee at the Little Caesars in Paragould tested positive for the virus, health officials in Arkansas issued a warning that residents who ate at the pizza place should get vaccinated for the virus. The warning comes after 80 people have contracted the disease since February in an outbreak in northeast Arkansas, according to the Arkansas Department of Health.
The health department urged anyone who ate at the facility from July 19 to August 2 to get vaccinated immediately if they have not yet been immunized against the virus or are unsure of their vaccination status.
Hepatitis A is a disease of the liver. It is usually transmitted from person-to-person by way of fecal contaminated food or water, according to the Centers for Disease Control and Prevention.
Symptoms of hepatitis A include fever, fatigue, vomiting, abdominal pain, dark urine, clay-colored bowel movements, joint pain or jaundice. People experiencing an infection could also have yellowing of the skin or eyes. It can range in severity from a mild illness lasting a few weeks to a more severe illness lasting several months. Most people can fight off the infection in two months.
In response to the possible contamination, Little Caesars released the following statement to KSLA-TV about the outbreak:
"Little Caesars cares deeply about the well-being of our customers and employees. The Health Department notified us that an employee in an independently owned, franchise store in Paragould was diagnosed with hepatitis A. We are doing everything we can to ensure a safe environment for our customers and employees. We are going above and beyond the health department's requirements, including voluntarily closing the store and having it professionally cleaned and sanitized. The store will reopen upon completion. All employees are being vaccinated for the illness before being allowed to return to work. No other cases of illness have been reported."
Health officials warned that there are no specific treatments once a person gets hepatitis A, but illness can be prevented even after exposure by getting the vaccine.
Medical providers can stop a possible infection by administering a medicine that contains antibodies to the virus. This treatment is most effective if given within two weeks of exposure, according to Arkansas health officials.