On the morning of December 14, 2012, Michele Gay walked miles back and forth from Sandy Hook Elementary School to the firehouse, searching for information. Although the journey ended with the tragic news that her youngest daughter, Josephine, had been killed, the mother of three was determined not to sit and wait idly.
Six years later, she said she still finds solace in her decision to join forces with technology company Bark, whose monitoring application could help give schools the tools they need to not be sitting ducks.
Looking back on the day her daughter died, Gay said receiving the news was a "game changer," even if it wasn't what she wanted to hear. Once she had the news, she could think about the next step and what to do moving forward.
"Empowerment is so, so critical," Gay told Newsweek. "When people have a sense that there is something they can do, however small it is, it changes everything."
As the co-founder of the grassroots organization Safe and Sound Schools, Gay's laser focus is on keeping children safe, a mission that requires parents, schools and law enforcement to work together. The Bark app provided an opportunity to bridge potentially deadly gaps in communication.
Originally designed to help keep children safe online, Bark was monitoring children's digital devices and sent alerts to parents when 17 people were massacred at Marjory Stoneman Douglas High School in Parkland, Florida, on February 14. Following the Parkland tragedy, the Bark team realized it needed to get the program into schools, and it needed to do so immediately.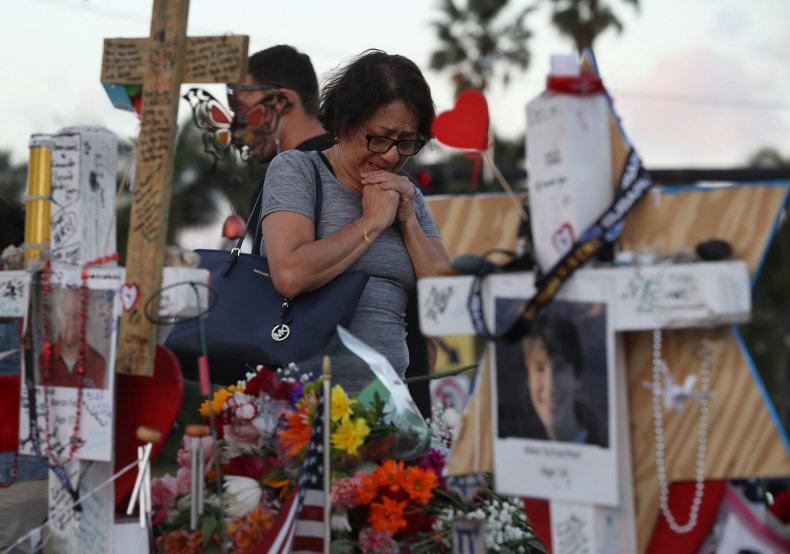 Since rolling out Bark for Schools at no cost to the districts, Titania Jordan, Bark's chief parent officer, said it had been been installed in more than 700 school districts and had prevented 14 school shootings.
Bark's artificial intelligence monitors communication across students' school-provided accounts, scanning for troubling issues such as cyberbullying, sexting and thoughts of suicide. Once a problem is detected, the pertinent snippet of the conversation is sent to the appropriate person, which could be an IT administrator, a school resource officer or even law enforcement, depending on the threat level.
"Before you had tools like this, the only tool that you had was the telephone and the secretary to try to get on the principal's schedule," Gay explained. "That's old school for today's issues that are rapidly evolving… We need real-time solutions for the real world, right now."
It's not a secret that at a young age, kids and teenagers sometimes say things they don't mean, so it's natural that some parents could be leery that their child could be punished for every curse word. Jordan explained that Bark's technology wasn't simply looking for red flag words. Instead, it had the ability to analyze the context of the conversation and pick out the serious threats.
If a student were to write KMS, which stands for "kill myself," in a message to a friend during a conversation about how embarrassed they were, Jordan said it wouldn't be flagged. However, if KMS was used in the context of a student being depressed or suicidal, an alert would be sent because the child could be at risk of harming themselves or others.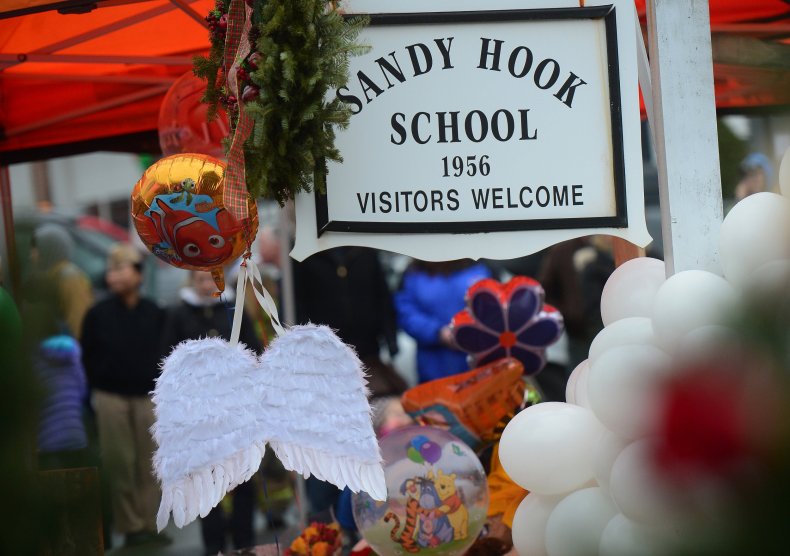 Jordan acknowledged that she's biased, but said that even if she didn't work at Bark, she'd still champion its product because of the powerful impact it could have on the lives of young people.
"The fact that so many times, these thoughts and desires and problems make themselves known on social media or through digital devices and that they could have been caught, something could have been done fires me up inside," she said. "To know that we can help bring attention to that before it happens is everything."
Preventing violence in schools is something that can't rest on the shoulders of any one parent, educator, school or company, it requires everyone to fill a crucial role, according to Bark. Identifying potential tragedies before they happen doesn't solve the problem without an action connected to it, and Bark quickly noticed that once the school had the information, they weren't sure what steps to take next.
"It's a little jarring," Jordan said. "They don't know what to do. They're overwhelmed."
As a technology company, Jordan explained Bark's not equipped to offer the best advice as to the immediate and future actions that a school should take. So it defers to Gay, and Safe and Sound Schools, whom she called "thought leaders" in the school safety space.
Schools have a responsibility for the safety of every person who enters the building, including monitoring accounts of students, which, in some schools, can be an overwhelming task assigned to one or two people. Along with Bark being a more comprehensive monitoring system, Gay and Jordan praised it for taking the responsibility of determining what should and should not be reported off educators, who fear losing their jobs over making the wrong decision, and entrusts that duty to AI.
Gay said she's comforted by her advocacy work, but it hasn't eliminated her fears surrounding school safety that keep her up at night. As a former teacher, a mother who lost a child during a school shooting and someone with immense knowledge of the subject, her biggest fear, she said, was that productive conversations about school safety weren't happening. Without that dialogue, she fears that other communities, communities that seem as safe as Newtown, Connecticut, did, could be at risk.
"We're living in an uncertain world. We just are, and we're not going to ever be able to guarantee anyone's safety 100 percent," she said. "[But] those are the things that scare me because that means that those people, that community, that family, that child, they're vulnerable to something like this."