Her TikTok Mocking Black Lives Matter Was Removed, But 'Whatever' She Just Posted It Again
A TikToker decided to repost a video that slammed the Black Lives Matter movement after the video platform removed it. LeAira (@LeAira19) whose last name is not available, explained her reasoning in the video's comment.
"Honestly the fact that tik tok took this down at over 350k views #tryagain #trump2020 #alllivesmatter #imjealous #boo," her caption read when the video was re-uploaded on Wednesday morning. At the time of publishing, it already had over 15,000 views and over 1,100 likes.
Based on the explainers in TikTok's community guidelines, LeAira's video was most likely removed immediately for "hate speech." You can review the rules here. Because LeAira re-uploaded the video, it's possible her account will be banned from the platform if it gains multiple hate speech violations.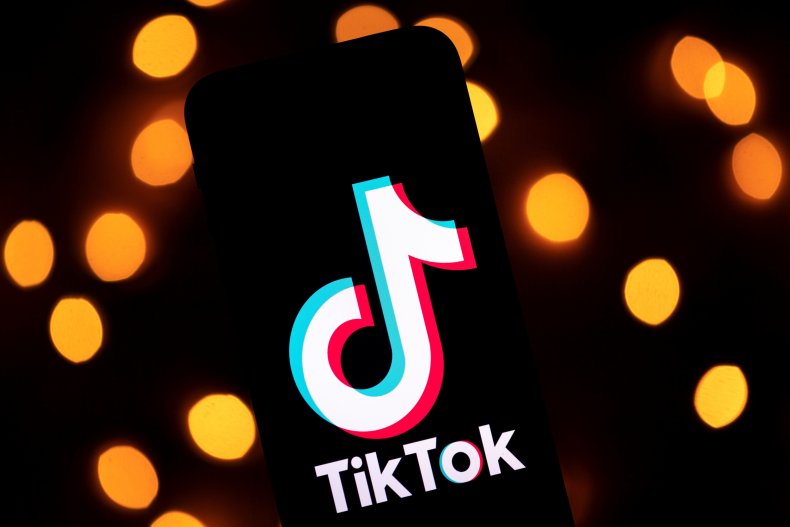 LeAira's video blasts the Black Lives Matter movement for, in her opinion, ignoring issues she hasn't noticed in the Black Lives Matter platform. The ones she lists include when "a Black cop is killed, a Black person shoots a five-year-old and Black on Black crime."
The song that backs her statement, "Tonight Tonight" by Hot Chelle Rae, serves to add reactionary statements to each of LeAira's claims. It ends with her giving the middle finger as a statement that claims what matters to the Black Lives Matter movement is only the moments that involve a Black man being killed by a white officer.
The official Black Lives Matter mission statement explains the movement's "mission is to eradicate white supremacy and build local power to intervene in violence inflicted on Black communities by the state and vigilantes. By combating and countering acts of violence, creating space for Black imagination and innovation, and centering Black joy, we are winning immediate improvements in our lives," according to the Black Lives Matter website. While ending police brutality is a driving force, there are other issues for which the BLM supporters are campaigning.
LeAira's other TikToks haven't picked up as much as this controversial All Lives Matter video. While her statement is undeniably controversial, most of the comments applaud LeAira's statement.
"This is true and then they want to be respected and treated better," wrote @indian_punjabi1980. "U know why they battle with police and argue bcoz [sic] they know they r guilty."
Others called LeAira's message the "truth" while some pointed to the fact that LeAira is a white woman, who cannot understand the problems that Black Americans face. Many Trump 2020 comments and Blue Lives Matter exclamations were also found in the comments.