What Is Herd Immunity and Can It Protect Us Against the New Coronavirus?
The new coronavirus (COVID-19) has officially been declared a pandemic by the World Health Organization (WHO) as the number of cases continue to rise globally.
As efforts to contain the virus seem to stall, the British government said they want the country to achieve "herd immunity" to the disease. This would involve allowing the virus to spread through the population so that enough people develop an immunity to the disease to slow down and eventually prevent its transmission, while protecting the most vulnerable. But what is herd immunity and could it really protect us against COVID-19?
Herd immunity (or community immunity) is typically one of the steps taken to protect the public from a whole host of infectious diseases, from measles to the flu.
The basic premise is that the fewer people there are who can carry a virus, the longer it will take — and the harder it will be — for that virus to spread. A community achieves herd immunity against a certain disease when a high enough proportion of people are immune to the pathogen that causes it, either because they have been vaccinated or because they have previously been exposed.
"This applies to all infectious diseases," Nicholas B. DeFelice, PhD, Assistant Professor at Environmental Medicine & Public Health at the Icahn School of Medicine at Mount Sinai told Newsweek. "It will protect everyone because it disrupts the probability of transmission."
The threshold can vary depending on the disease. But whatever the threshold may be, once reached, herd immunity should mean that people who cannot be vaccinated because they are too young or immunocompromised are also protected from the disease.
"Typically we're shooting for 80 to 90 percent of people who are immune before you get to the level where you're going to control that contagious disease from happening," Karen Hoffmann, immediate past president of the Association for Professionals in Infection Control and Epidemiology (APIC), told Newsweek. "Herd immunity is really important because there's always a group of people within any population who can't get vaccinated because of underlying diseases, immune problems or they are just too young."
The concept has been floating about quite a bit recently thanks to the resurgence of measles. Outbreaks have occurred in places where the number of children getting vaccinated have dipped — a trend largely driven by pseudoscience and fake news regarding the vaccine's link to autism.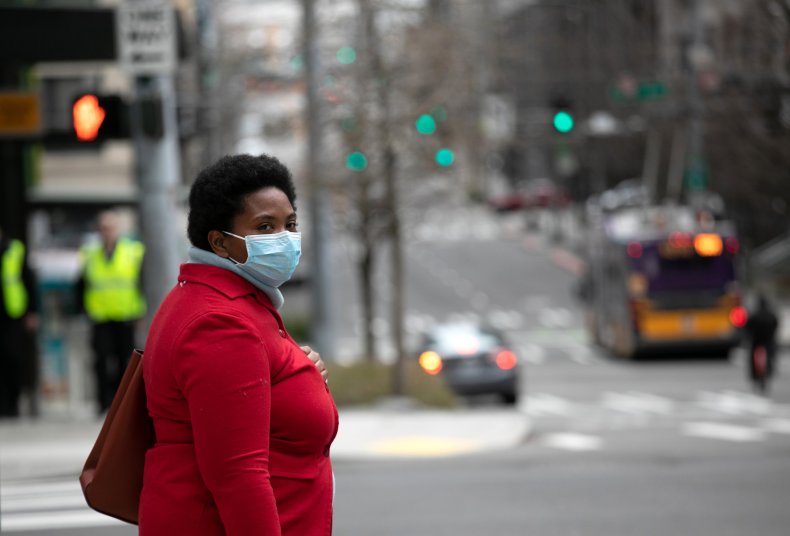 But unlike measles, there is no vaccine available for the novel coronavirus (COVID-19). While pharmaceutical companies are rushing to produce a vaccine, medical experts have suggested it could take at least a year before one is available for public use.
Right now the only way to develop any form of herd immunity is for most people to catch it and develop the antibodies themselves. That means millions, or billions, of more cases. As this is the first season humans have been exposed to the virus that causes COVID-19 (SARS-CoV-2), there is currently no herd immunity for the new coronavirus, Gary L. LeRoy, MD, president of the American Academy of Family Physicians (AAFP) told Newsweek.
"That's why it seems to be so deadly," he said. "If and when it comes back next year, it may not be as deadly because now we've actually seen these proteins, these antigens, that our immune system has had to adapt to."
This is why many governments are now focusing on mitigating the outbreak by slowing down the spread of the disease, so that healthcare systems are not overrun. It is where policies of social distancing and good hygiene practices, such as washing hands often for twenty seconds, comes in.
These practices can be particularly important as so much transmission occurs before people develop symptoms. According to one pre-print, it may even be that most transmission is carried out by asymptomatic carriers during COVID-19's incubation period, which may last up to 14 days.
By limiting interaction, particularly with the vulnerable like the elderly and immunocompromised, and following official health guidelines, people carrying the virus knowingly or not can reduce the rate of transmission. At the same time, this gives the immune systems of carriers a chance to rev up so that the community can develop some form of herd immunity, said LeRoy.
So, when might we achieve herd immunity against COVID-19, with or without a vaccine?
According to DeFelice, the virus that causes the disease appears to have a reproductive number of around 2.5, meaning every person who contracts the virus will pass it on to roughly 2.5 people. For the outbreak to peak, we need to bring that down to fewer than 1. Once 60 to 70 percent of the population has developed immunity to COVID-19, we will "begin to see" herd immunity, as people become less susceptible to infection and the outbreak dies down.
The below graph from Statista shows the number of confirmed cases of COVID-19 worldwide, as of March 13, 2020.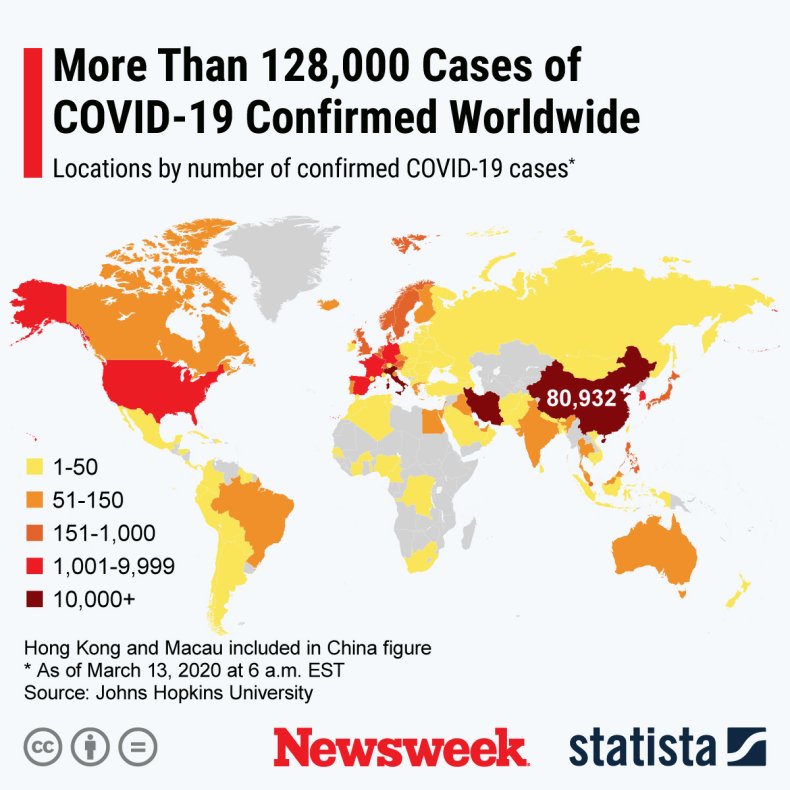 World Health Organization advice for avoiding spread of coronavirus disease (COVID-19)
Hygiene advice
Clean hands frequently with soap and water, or alcohol-based hand rub.
Wash hands after coughing or sneezing; when caring for the sick; before; during and after food preparation; before eating; after using the toilet; when hands are visibly dirty; and after handling animals or waste.
Maintain at least 1 meter (3 feet) distance from anyone who is coughing or sneezing.
Avoid touching your hands, nose and mouth. Do not spit in public.
Cover your mouth and nose with a tissue or bent elbow when coughing or sneezing. Discard the tissue immediately and clean your hands.
Medical advice
If you feel unwell (fever, cough, difficulty breathing) seek medical care early and call local health authorities in advance.
Stay up to date on COVID-19 developments issued by health authorities and follow their guidance.
Mask usage
Healthy individuals only need to wear a mask if taking care of a sick person.
Wear a mask if you are coughing or sneezing.
Masks are effective when used in combination with frequent hand cleaning.
Do not touch the mask while wearing it. Clean hands if you touch the mask.
Learn how to properly put on, remove and dispose of masks. Clean hands after disposing of mask.
Do not reuse single-use masks.