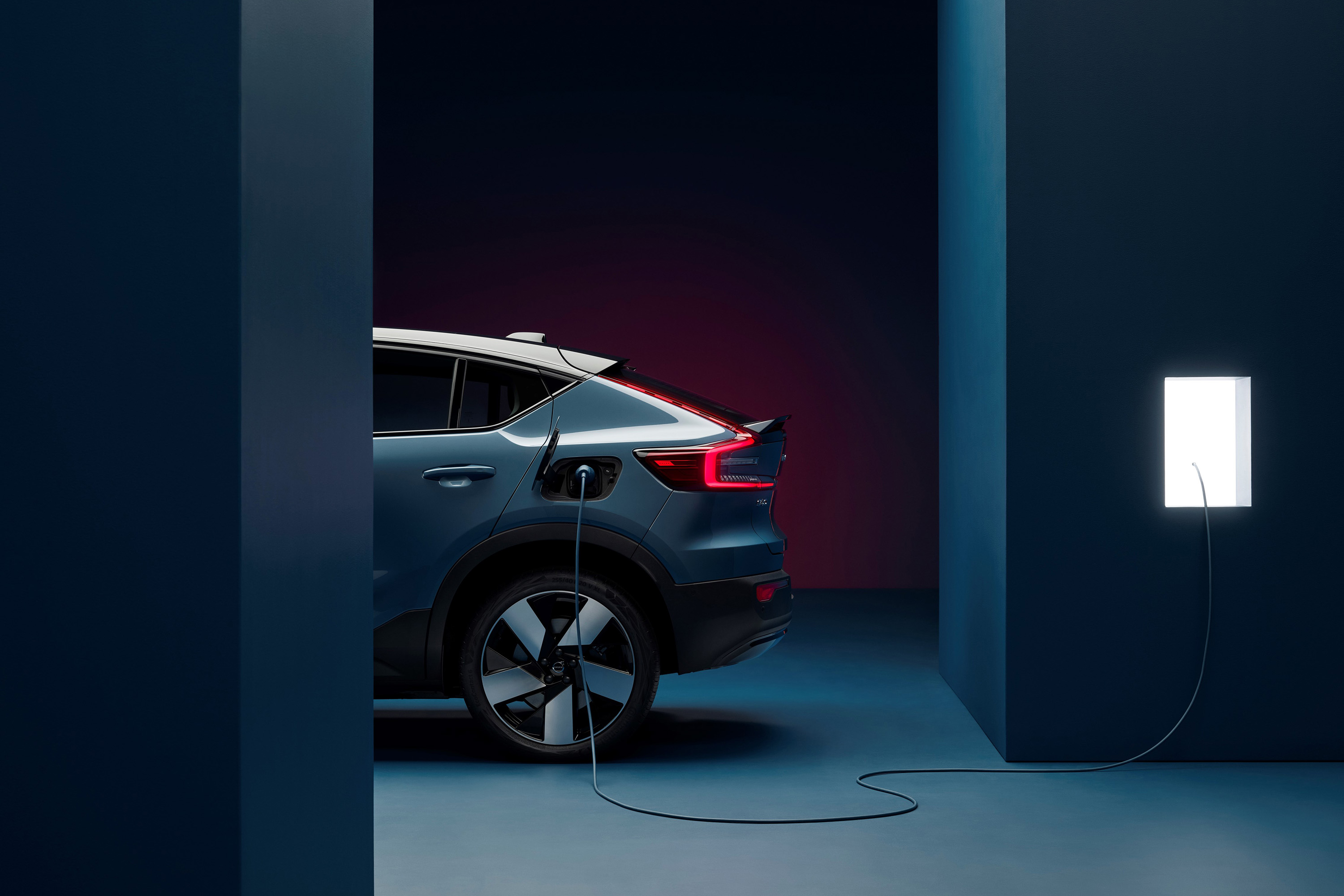 As electric vehicles (EVs) become more prominent, companies are working to solve one of the biggest barriers to entry for car shoppers: range anxiety.
Potential buyers are worried about range and availability of charging infrastructure to support that range. Part of solving this problem is the proliferation of DC fast-charging stations, which provide direct current power to the battery as opposed to having that power converted from a Level 2 alternating current charger.
Another issue is having vehicles that can handle the top-level charging rates that fill a battery quickly.
In November, President Biden signed the Build Back Better infrastructure package, including $2.5 billion in EV and alternative fuel charging infrastructure grants.
Currently, Electrify America, Chargepoint and Blink are some of the highest-profile names in the EV charging space.
It's important to remember that how fast an EV charges depends on several variables, like whether you're charging at an AC Level 2 or DC fast charger, the condition of your car's battery, and how many kilowatt-hours (kWh) your vehicle can charge.
Here are some of the EVs available today that charge quickly.
2022 Ford Mustang Mach-E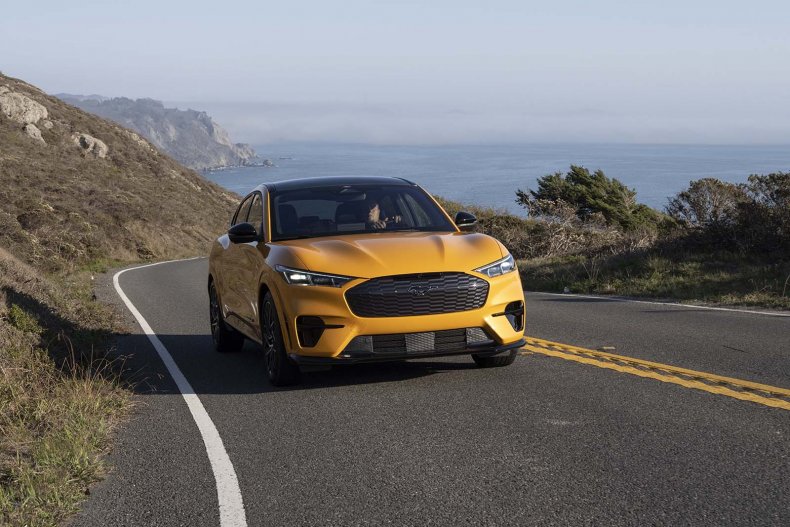 For 2022, the Ford electric SUV's standard battery pack has 70 kWh of usable capacity, while the optional extended range pack has 91 kWh of usable capacity. The company says that a rear-wheel drive model with the extended range pack can charge from 10 percent to 80 percent in 45 minutes.
2021 Volkswagen ID.4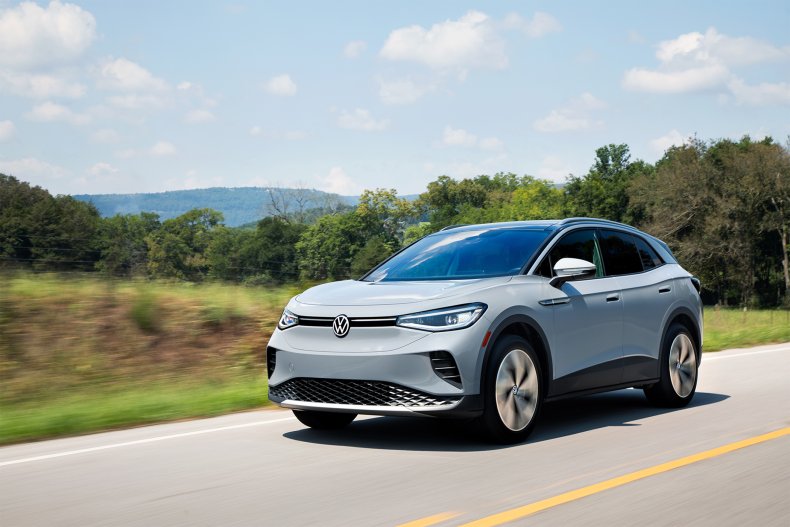 Volkswagen says that an ID.4 at 5 percent battery remaining will reach 80 percent charge in 38 minutes at a DC fast-charging station. ID.4 customers get access to free charging for three years with Electrify America.
2022 Volvo C40 Recharge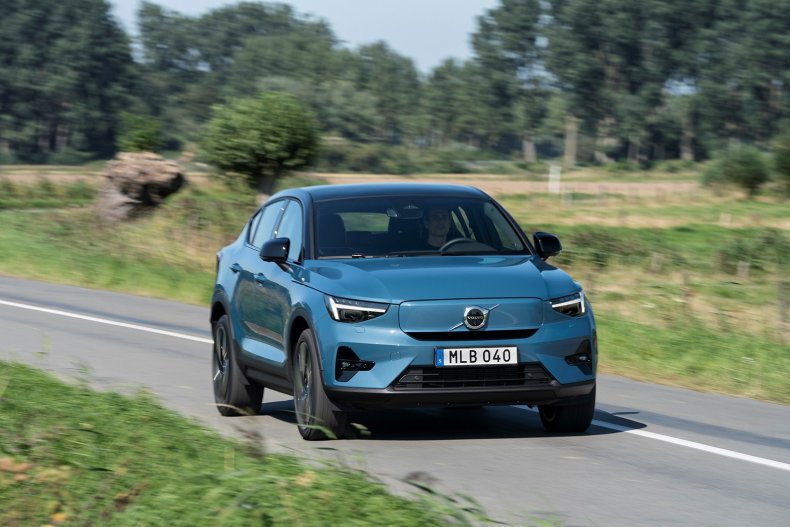 The small electric SUV from Volvo can get from 10 percent to 80 percent charge in 35 minutes when using a fast charger with 150 kilowatts (kW) of peak output. The company says that the battery can achieve this figure in optimal conditions. In cold or hot weather, preconditioning the battery for a charge is the best way to get close to those results.
2022 BMW i4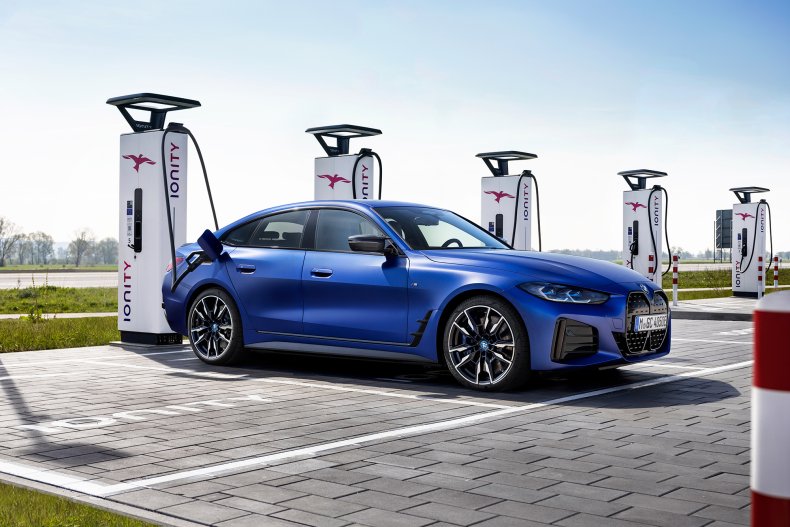 Hitting dealerships this year, the German automaker's new electric car can take up to 200 kW of charging at a DC fast charging station. The company says that the battery can be filled from 10 percent to 80 percent in around 31 minutes.
2022 BMW iX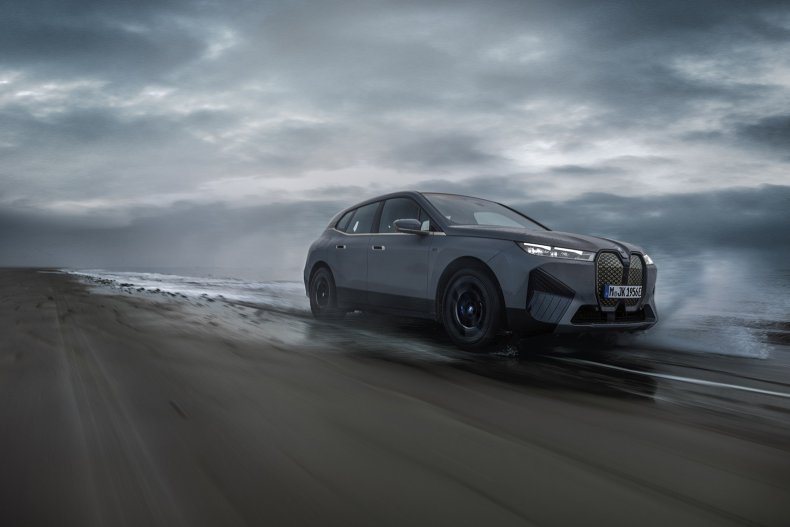 The company says that its first all-electric SUV, also going on sale this year, can accept up to 200 kW of charge to hit 80 percent from 10 percent in 35 minutes. It also claims that the iX can add 108 miles of range in 10 minutes connected to a DC fast charger under those conditions.
2022 Mercedes-Benz EQS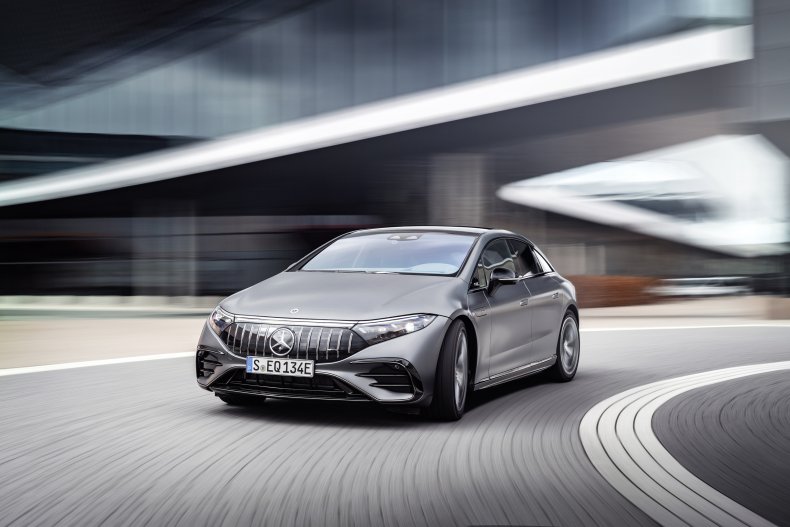 With the ability to take up to 200 kW of charge, the luxury EV says that the all-electric sedan can add 186 miles of range in 15 minutes. Mercedes offers complimentary 30-minute charging sessions through the first two years of ownership through an Electrify America partnership.
2022 Rivian R1T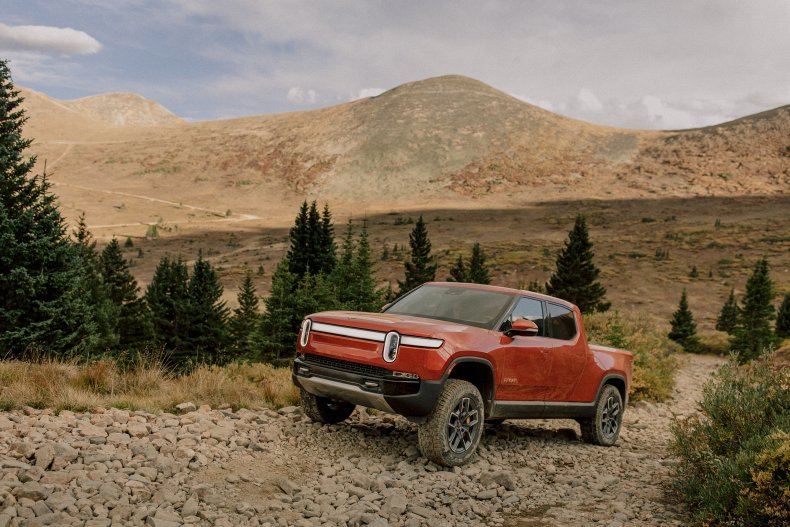 On an existing fast charger, or on its own DC fast-charging network, scheduled to be completed next year, Rivian says that its R1T pickup truck will be able to add 140 miles of range in 20 minutes. Charging rates are expected to start at 200 kWh and expand to more than 300 kWh in the future. The company has been funding charging infrastructure installations in Tennessee, Colorado and other areas under its "Adventure Network" initiative.
2021 Porsche Taycan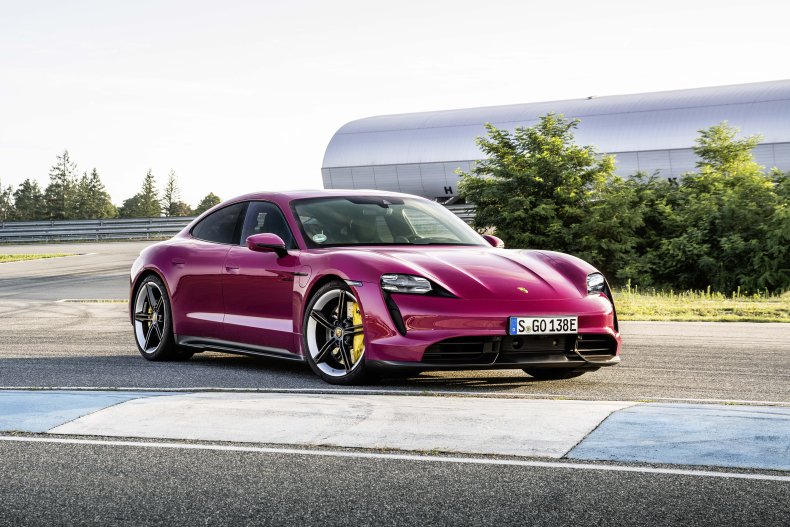 Built with an 800-volt architecture, Porsche claims that its all-electric sedan can move the needle from 5 percent to 80 percent in 22.5 minutes. The company says the car can charge at up to 270 kW in ideal conditions.
2022 Lucid Air Dream Edition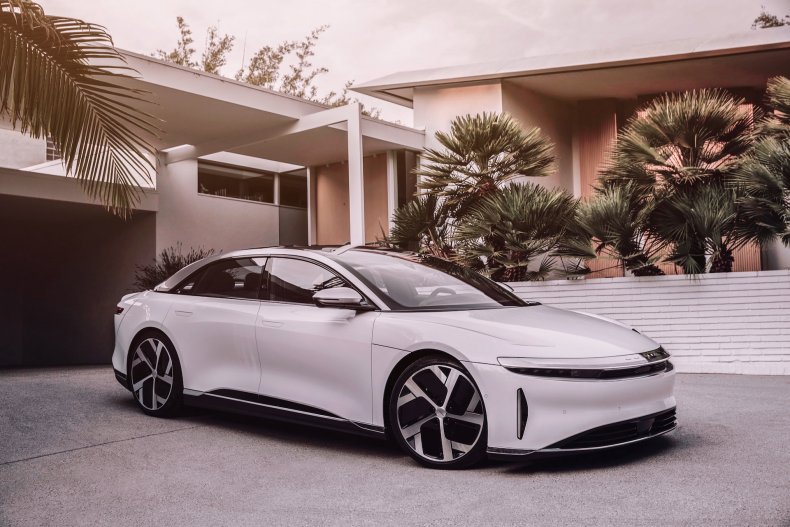 The EV startup's launch edition car is built on a more than 900-volt electric architecture. The vehicle can support a peak charging rate of more than 300 kW using DC fast charging. A 19.2-kWh AC onboard charger can support an 80 miles per hour charge.
2021 Tesla Model S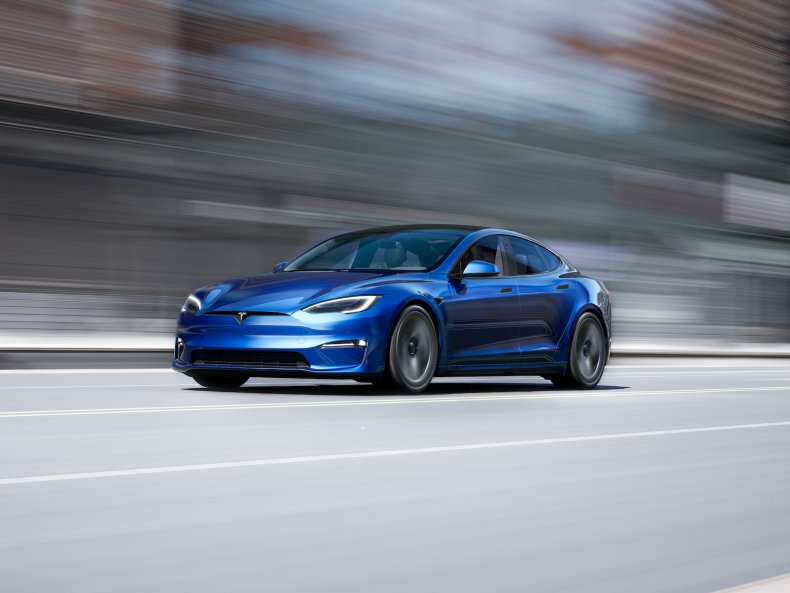 Using the company's Supercharger network, Tesla's flagship sedan can add up to 200 miles in the span of 15 minutes with a max charging rate of 250 kW. Tesla has said that it may soon open its network to EVs outside of the Tesla brand.
2022 Hyundai Ioniq 5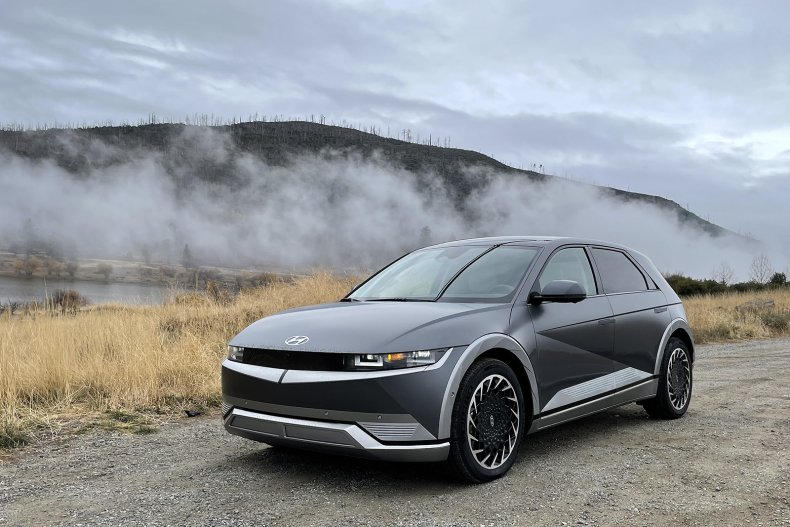 The Korean automaker's new electric crossover comes equipped with some of the fastest charging tech available on a production EV. The 77.4-kWh battery is capable of charging from 10 percent to 80 percent in less than 20 minutes when connected to a 350 kilowatts DC fast charger.
2022 Kia EV6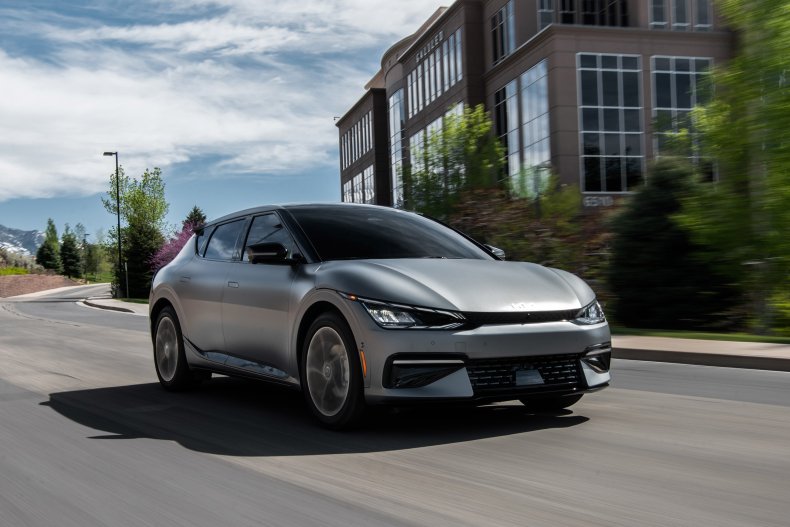 A cousin to the Ioniq 5, Kia's new electric vehicle is built with similar technology. A 77.4-kWh battery, the higher choice between that and the 58-kWh battery, can go from 10 percent to 80 percent in about 18 minutes on a DC fast charger.