Here are the 15 Least Expensive Luxury SUVs and Cars You Can Buy in 2021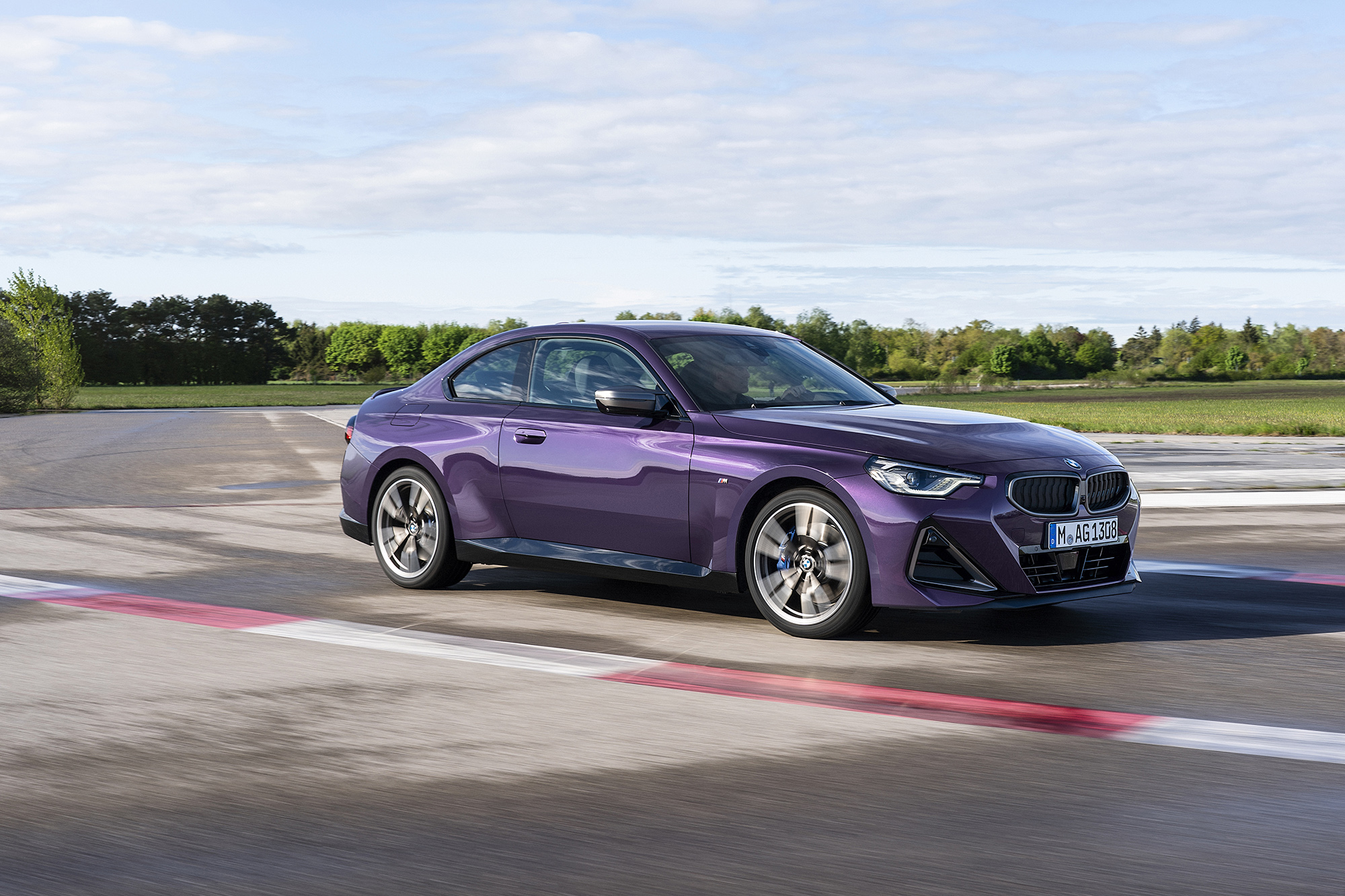 Looking to drive in style and comfort but don't have the cash to spring for every option in the configurator? You can still get a luxury car.
With an ever-increasing emphasis on safety, driver assistance features are becoming standardized across product lines. Paired with modern infotainment features, what a luxury automaker offers across all of its product lineup can represent a pretty suitable compromise if you go for their cheapest possible offerings.
Not including destination charges, here are the cheapest luxury SUVs and cars you can buy to get a taste of how the other half lives.
2022 Audi A3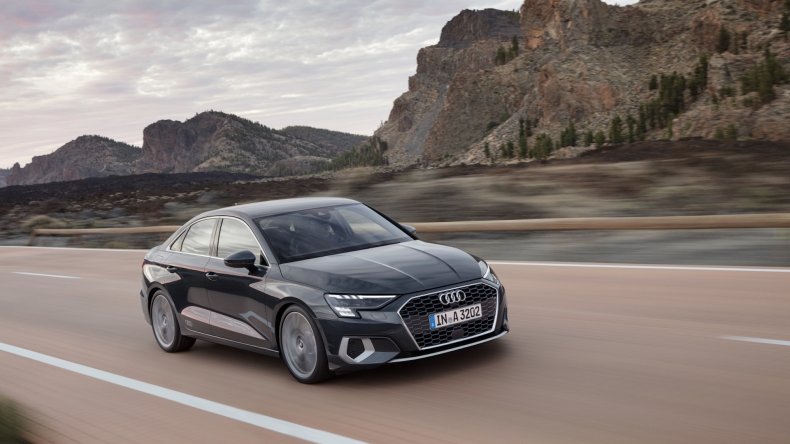 The smallest car that the German automaker produces for sale in the U.S. is the A3, a sedan that starts at $33,900. The subcompact was first introduced in 1996 to the European market as the Type 8L. Currently in its fourth generation, the base model is the cheapest way to break into the luxury brand.
2022 BMW X1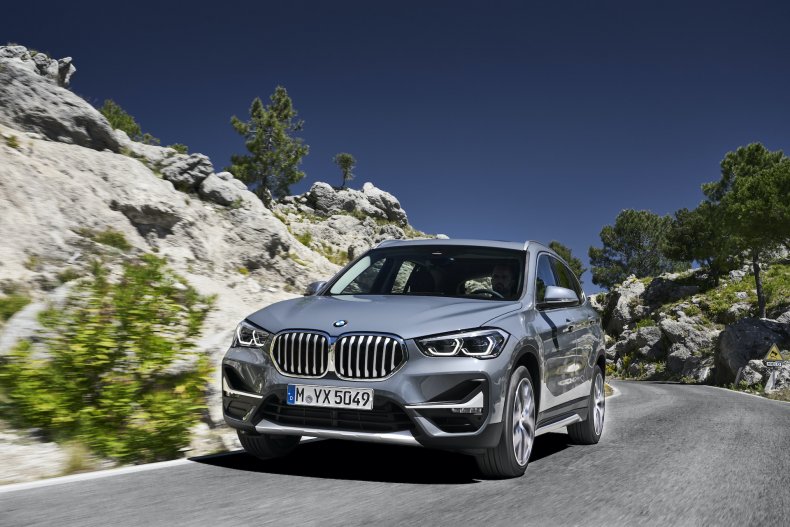 If you have your eye on one of the most popular luxury SUVs on the market, the base X1 isn't a bad place to jump in. The X1 xDrive28i has a starting MSRP of $35,400. While you may skimp on BMW's options, you still have 228 horsepower and a zero to 60 mph time of 6.6 seconds.
2022 BMW 2 Series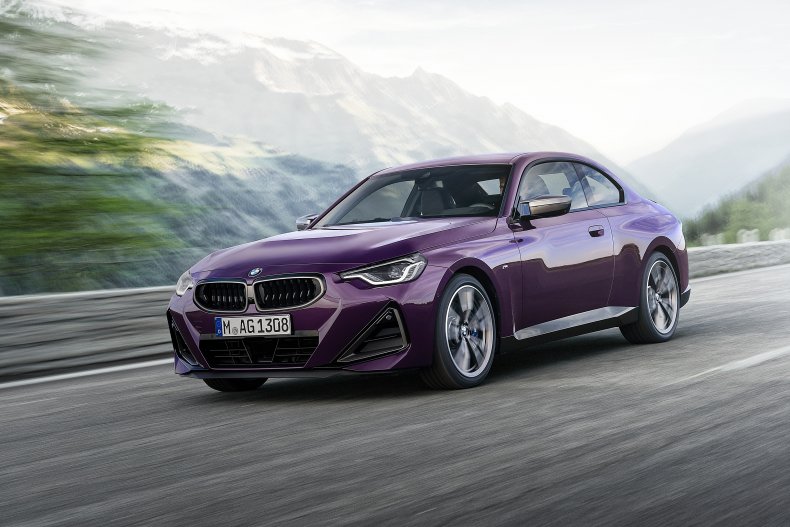 Frugal shoppers looking for a sporty option can get an entry-level 2 Series Coupe starting at $36,350. The base 230i two-door comes with standard sport seats and a good amount of desirable features.
2021 Mercedes-Benz A 220 Sedan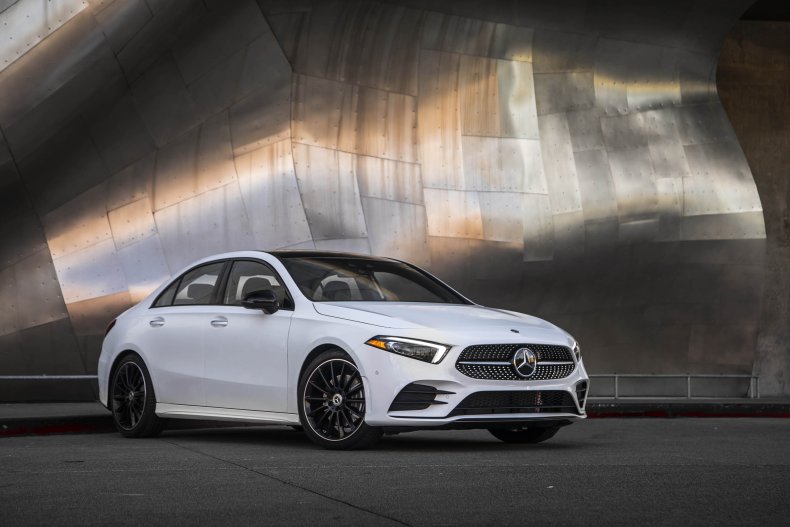 If you can get through the Mercedes-Benz configurator on the base model A-Class without springing for things like heated seats, driver assistance features and any color other than black or white, then you can purchase the A 220 for $34,700.
2021 Mercedes-Benz GLA 250 SUV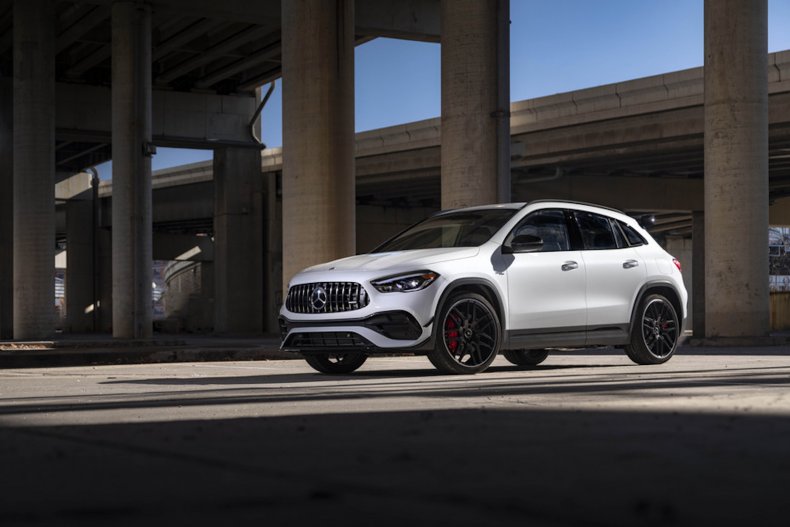 An all-around comfortable, efficient and technologically advanced luxury SUV can be had from Mercedes-Benz for a starting MSRP of $36,230. The turbocharged 2.0-liter four-cylinder delivers 221 horsepower and 258 pound-feet of torque.
2022 Acura ILX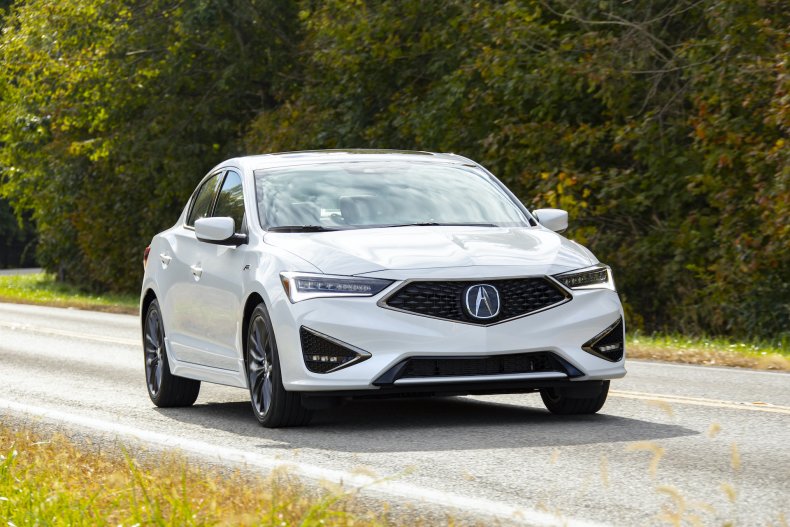 Looking for the reliability and safety of a Honda but want a more premium look and feel in your car? The 2022 Acura ILX is a surprisingly affordable option at $26,500. Hitting the market in 2013, the ILX has been a reliable entrypoint into the premium segment. Heated seats, a sunroof and the AcuraWatch suite of safety and driver assist features are standard.
2021 Infiniti QX50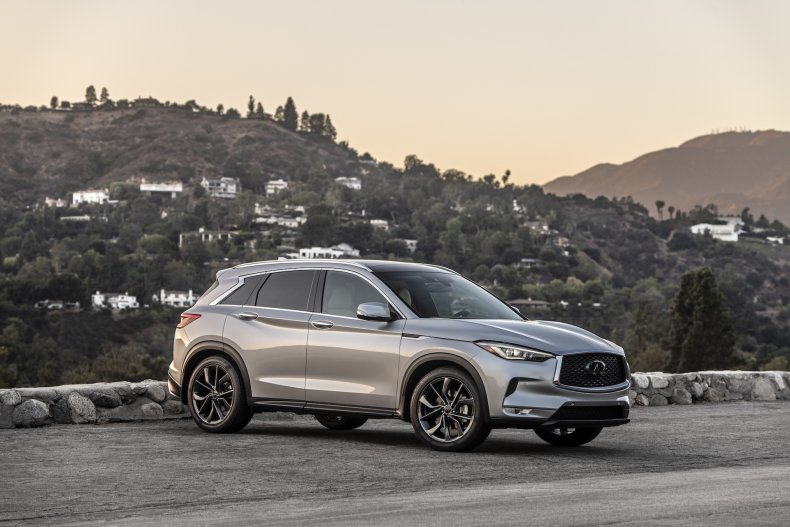 This compact SUV is the cheapest way to experience Nissan's premium line. Sticking with the car's Pure trim at $38,050 will net you Apple CarPlay and Android Auto integration, automatic dual-zone climate control and a Wi-Fi hotspot. Safety features like lane departure assist, blind-spot monitor and parking sensors also come standard.
2022 Genesis G70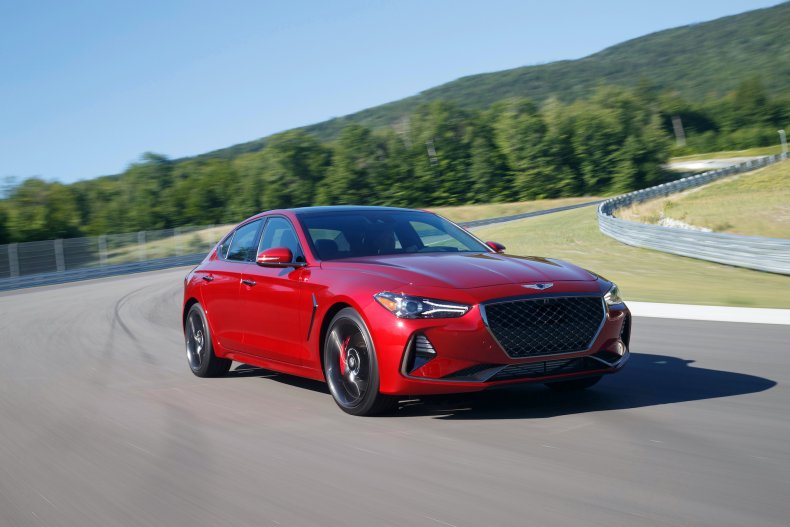 For those looking to take advantage of one of the best warranties available on the road today, the compact G70 gives premium buyers that opportunity at an MSRP of $37,525. Sticking with the entry level option gives the owner heated front seats, Apple CarPlay, Android Auto, and adaptive cruise control.
2022 Genesis GV70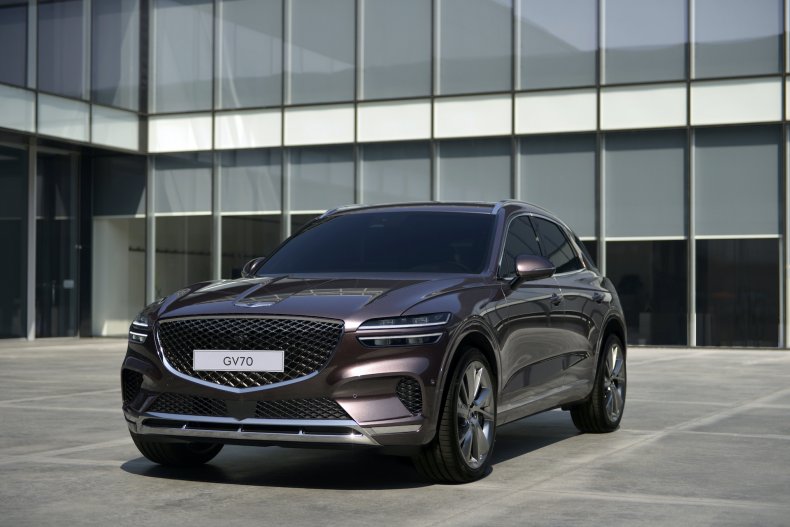 The GV70 provides the utility, handling and elegance of a luxury SUV starting at $41,000, well below some of its competitors in the class. Genesis buyers at any price point get three years/36,000 miles of complimentary maintenance, a service valet that leaves you with a loaner vehicle during that maintenance and five years of complimentary roadside assistance.
2021 Jaguar E-Pace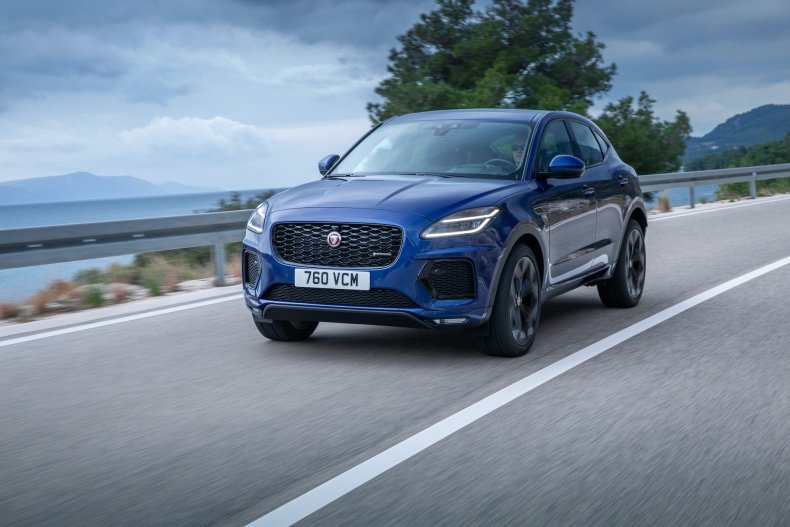 Breaking into the storied Jaguar name while looking for a bargain will lead you to the 2021 E-Pace, the company's compact SUV. For an MSRP of $40,995, you'll get a turbocharged 2.0-liter, four-cylinder engine, all-wheel drive, heated front seats and a slate of safety features.
2022 Land Rover Discovery Sport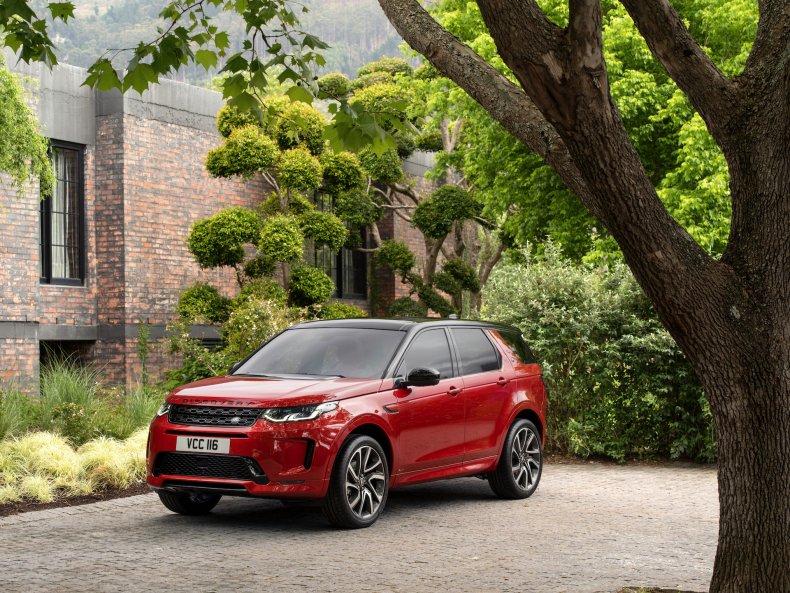 Those looking for a cheap way to acquire one a Land Rover SUV will lead buyers to the Discovery Sport, a compact offering that starts at $41,900. Picking from the lowest rung of the company model ladder doesn't mean you're losing out on the things that consumers expect, like all-wheel drive, a suite of driver assistance technologies and a luxe cabin.
2022 Porsche 718 Cayman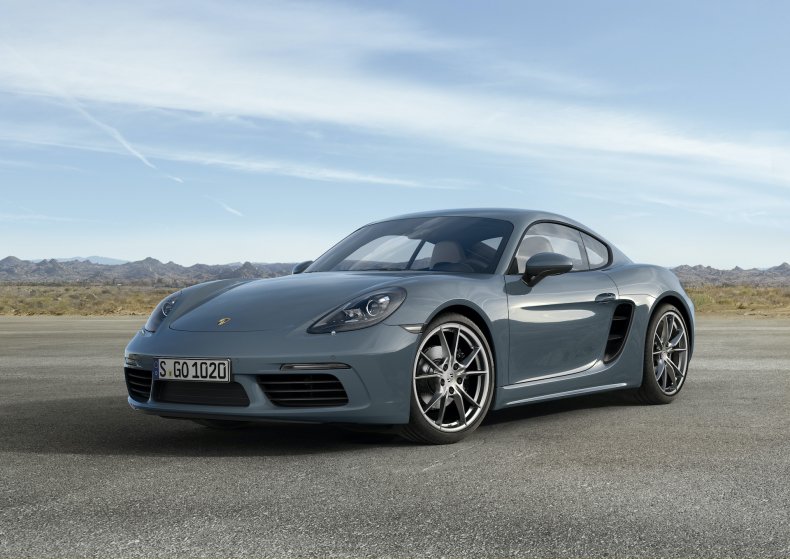 While it might be tempting to go over the encyclopedic options page that Porsche offers, for wallet-friendly purposes consider what can be gotten from a base model. To get the sporty driving dynamics of a new Porsche for the least amount possible, a 718 Cayman retails for $60,500. A manual transmission is standard. An automatic is an extra $3,210.
2021 Lexus IS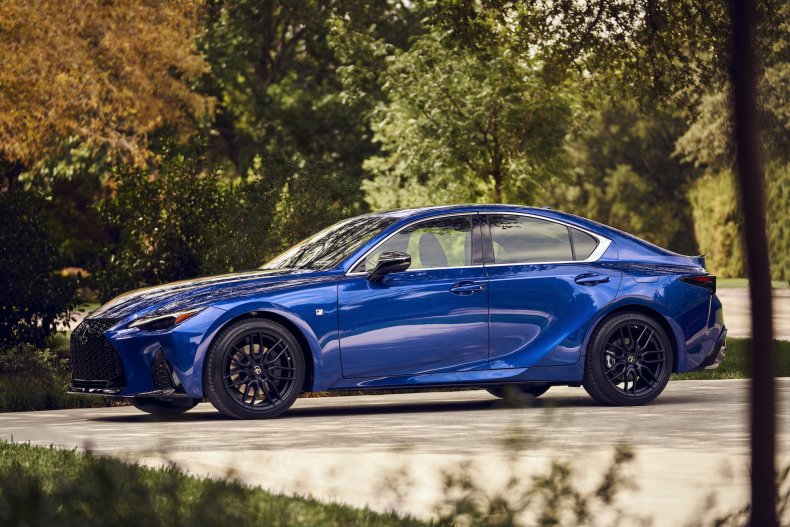 Shoppers who want the typically good reliability of a Toyota with an elevated driving experience have made the Lexus brand a hit for more than 30 years. For $39,050, buyers get a rear-wheel drive sedan with Apple CarPlay and Android Auto integration and a comfortable, premium interior.
2022 Lexus UX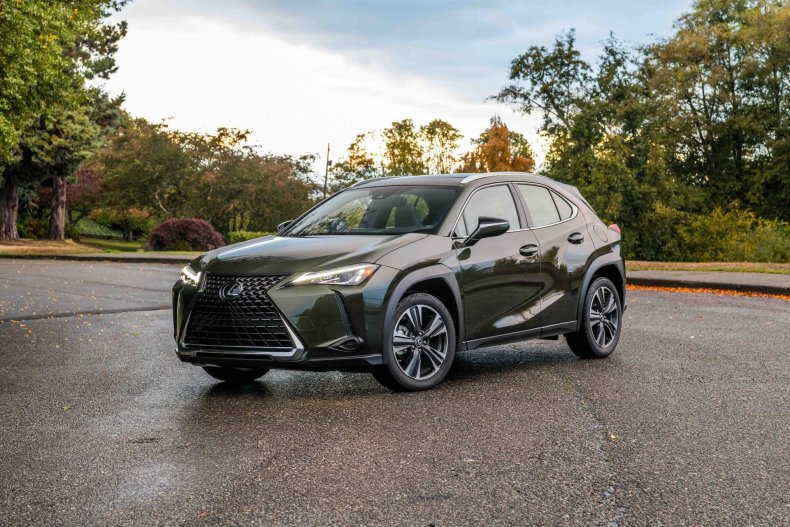 It's not often that a car brand's SUVs undercut its sedans on price, but Lexus has done so with the UX. For a base price of $33,000, drivers get a sporty crossover that comes standard with Lexus Safety System+ 2.0, a suite of safety and driver assist technology.
2021 Volvo XC40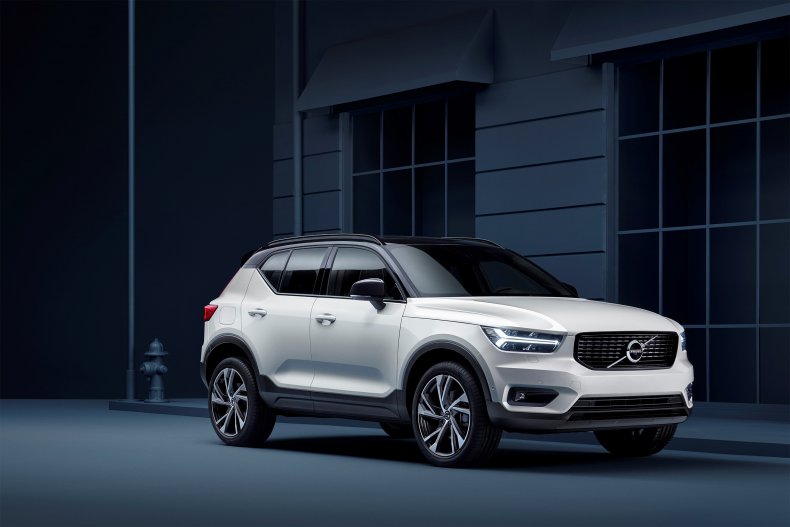 Buying into the comfort, styling and utility offered by the Swedish carmaker for the lowest price brings you to the XC40, which has a starting MSRP of $34,100. That base Momentum trim comes standard with a group of advanced safety features, Apple CarPlay and Android Auto compatibility and auto-dimming rearview mirrors.