Here Are the 16 Top Universities Accused of Colluding to Limit Financial Aid for Students
Sixteen major U.S. universities and Ivy League schools have been accused of violating antitrust laws by collaborating to determine student financial aid awards, according to a lawsuit filed Sunday.
The case in Illinois federal court is on behalf of five former students who allege that the universities practiced price-fixing and unfairly limited aid by using a shared strategy to determine financial needs, The Wall Street Journal reported.
The named schools are Yale University, Georgetown University, Northwestern University, Brown University, the California Institute of Technology, the University of Chicago, Columbia University, Cornell University, Dartmouth College, Duke University, Emory University, the Massachusetts Institute of Technology, the University of Notre Dame, the University of Pennsylvania, Rice University and Vanderbilt University.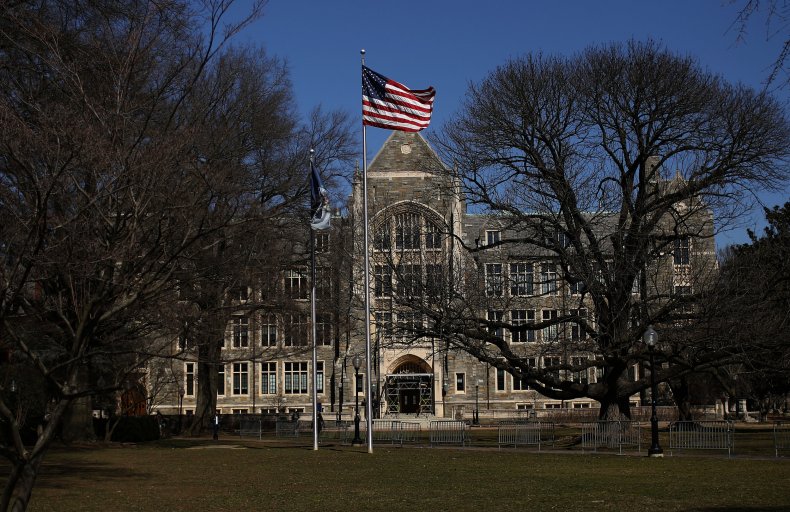 Under Section 568 of the federal Improving America's Schools Act, universities can collaborate on financial aid strategies as long as they do not consider an applicant's financial need during admissions decisions, the Yale Daily News reported.
The new lawsuit alleges that the schools in this group considered candidates' ability to pay in some cases and therefore violated those guidelines.
"Under a true need-blind admissions system, all students would be admitted without regard to the financial circumstances of the student or student's family," the plaintiffs wrote in the complaint. "Far from following this practice, at least nine Defendants for many years have favored wealthy applicants in the admissions process."
The lawsuit also alleges that some of the universities gave an admission advantage to children of wealthy donors, while others weighed students' finances to determine if they should be taken off a waiting list or admitted for specific school programs, according to the Journal.
"While conspiring together on a method for awarding financial aid, which raises net tuition prices, defendants also consider the wealth of applicants and their families in making admissions decisions," Eric Rosen, a partner at Roche Freedman, one of the firms involved in the suit, told the Journal.
Up to 170,000 former undergraduate students who received partial financial aid because of university collusion in the past 18 years could join the case, according to lawyers. The lawsuit ultimately seeks damages for the plaintiffs and an end to the schools' collaboration in making financial aid decisions.
Representatives from Northwestern, Duke, Dartmouth, Notre Dame, the University of Chicago, and the University of Pennsylvania have so far declined to comment on the pending litigation. A university spokesperson for Yale told Newsweek that the school's financial policy is "100 percent compliant with all applicable laws," while a spokesperson for Caltech said they are currently viewing the lawsuit but have "confidence in our financial aid practices."
A representative for Brown University told Newsweek that they have not yet been served the lawsuit and believe the complaint has "no merit."
"Brown is prepared to mount a strong effort to make this clear. Brown is fully committed to making admission decisions for U.S. undergraduate applicants independent of ability to pay tuition, and we meet the full demonstrated financial need of those students who matriculate. If we are served with the complaint, we will conduct a full review and respond as appropriate through the legal process," the spokesperson said.
Similarly, a representative for Rice University said Tuesday that the lawsuit is "without merit," stating that "Rice University is proud of its financial aid practices and we are prepared to vigorously defend them in court."
The remaining universities have not yet responded to Newsweek for a request for comment.
Newsweek also reached out to Roche Freedom for additional comment on the case but did not hear back before publication.
Updated 01/11/2022, 5:20 p.m. ET: This story has been updated with comments from Rice University.
Updated 01/11/2022, 1:38 p.m. ET: This story has been updated with comments from Caltech and Brown University.
Updated 01/10/2022, 5:15 p.m. ET: This story has been updated with comments from Rice University.