Here Are the Absurd Instructions for Filming Donald Trump in Your Movie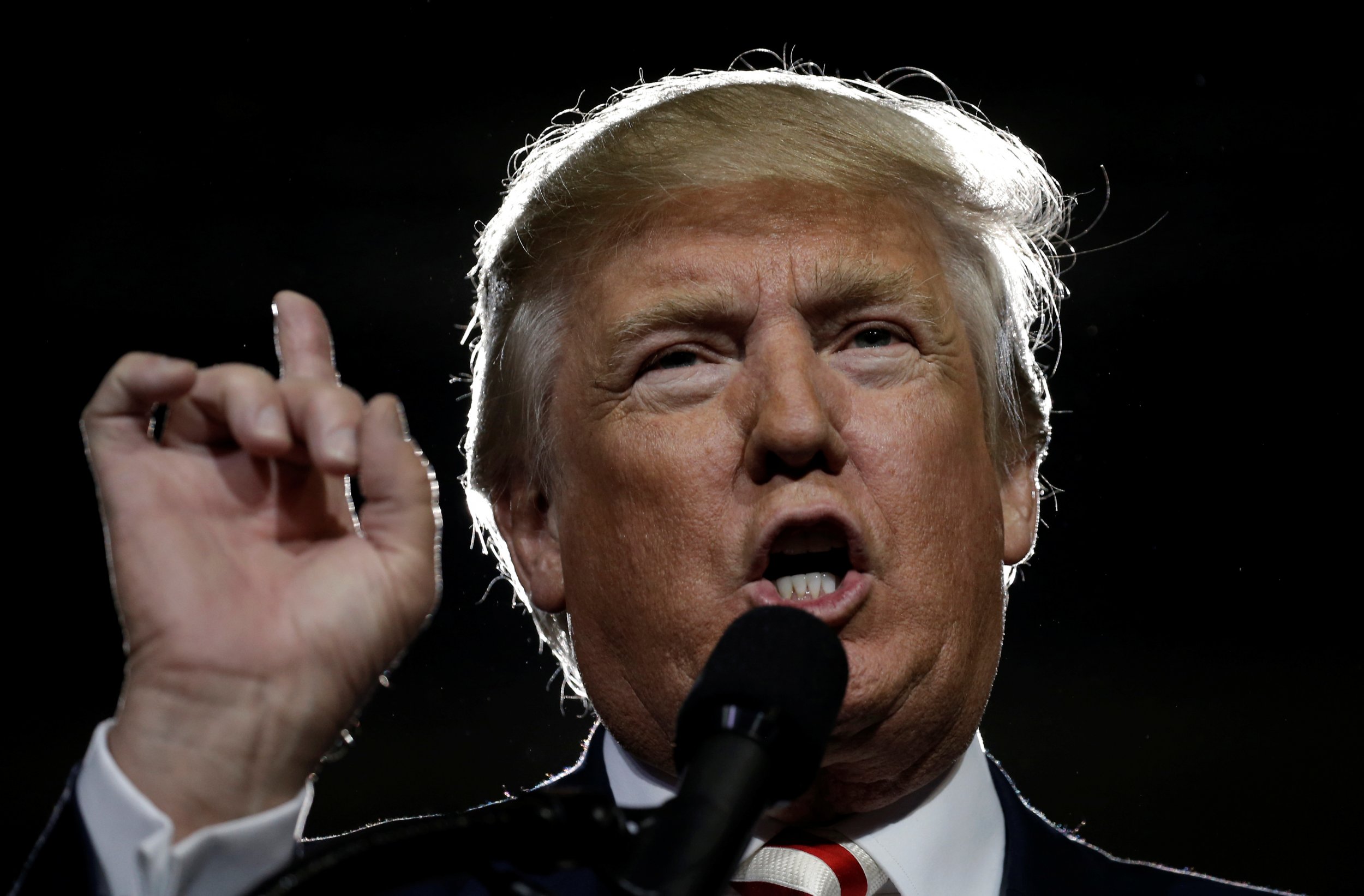 In 2010, Donald Trump agreed to do a cameo appearance in Oliver Stone's Wall Street: Money Never Sleeps.
Trump has appeared in lots of movies before, but this was one of his first cameos since becoming an entertainment icon on the strength of The Apprentice. And Stone—with his own taste for controversial, even disastrous presidencies—was one of the splashier directors to have offered Trump a role, albeit a tiny one: In the scene, Michael Douglas's character, Gordon Gekko, goes to the barbershop and finds himself sitting in a chair next to Trump, who is about to get his infamous mop trimmed.
The scene never made it into the final film, but it was an absolute ordeal to shoot—not least because Trump's people sent the filmmakers a ridiculous memo containing hyperspecific demands for how their star could be shot.
The note, which we just got ahold of, arrived the same day as the Trump shoot.
"We received this email at 6:45 a.m. that morning, from somebody in his camp," says Eric Kopeloff, the film's producer. "Saying—you just gotta read it. I can't paraphrase it."
The email reveals Trump's obsession with his physical appearance. It requests that the Donald be filmed under "warm golden lighting" to accentuate his "warm golden" skin and "defined jaw-line." It also instructs the cinematographer to shoot Trump "front face to camera," while avoiding his left hair part. Trump also requested his own monitor so he could see himself after being shot, a request the crew found ridiculous.
"It was absolutely absurd," says Kopeloff, who says he isn't speaking on behalf of anyone else involved. "You can look and see the movies I've made. [I've worked with] all these movie actors. Never, ever, have I seen anything like this. Not from the biggest movie stars in the world... It was like you're going back into the 1940s, and you're getting a note from the head of the studio." (Making filming even more difficult, Trump's team reportedly made the hairdressers sign a contract that they wouldn't touch the mogul's hair—despite the fact that the scene took place in a barbershop.)
Stone has said he cut the scene because he deemed it "distracting." Here is the June 5, 2010, email from a Trump assistant, which we've confirmed with multiple crew members from Wall Street.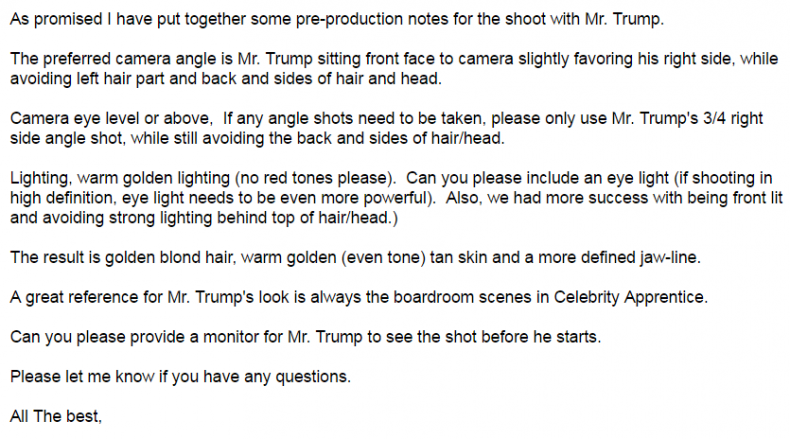 If you're planning to photograph the third presidential debate, please remember to shoot Trump with warm golden lighting and no red tones.