Here Are All the Cities Who Have Announced Moratoriums on Evictions During Coronavirus Pandemic
An increasing number of U.S. cities and states have taken action to prohibit evictions during the COVID-19 coronavirus pandemic, anticipating that many tenants could be unable to pay rent during the emergency.
The nation's most populated city, New York City, will see no evictions until further notice, after a moratorium including both residential and commercial properties was placed on New York state on Monday.
San Francisco Mayor London Breed was one of the first to announce halting evictions amid the crisis, revealing Friday that no evictions would take place for at least the next 30 days, although she could renew additional 30-day periods while the emergency persists. Neighboring San Jose, California also paused evictions last week.
"Protecting public health means keeping people secure in their housing, which we know is a challenge right now as our economy and our workers are being severely impacted by this crisis," said Breed in a statement. "This moratorium will help people stay stable if they lose income because they get sick, a family member gets sick, or their job is impacted by the economic damage the coronavirus is causing."
Los Angeles Mayor Eric Garcetti said Sunday that a moratorium on evictions would be in effect for residential tenants who can show that their inability to pay rent is related to the pandemic. A moratorium has also been issued in neighboring Santa Monica.
Evictions were called off in Seattle, Washington on Saturday due to the continuing spread of the virus. The first U.S. case of COVID-19 was detected in the state in January, in nearby Snohomish County.
Authorities in Denver, Colorado announced they would be temporarily redeploying deputies from evictions to do other tasks.
Orlando, Florida will not see evictions carried out during the crisis, after police in Orange County announced they would not be enforced beginning on Monday. Evictions are also paused in Miami, along with other locales in Miami-Dade County.
Austin, Texas will see no evictions until at least April 1 as part of a freeze on the practice in Travis County, while an indefinite pause is in effect in San Antonio.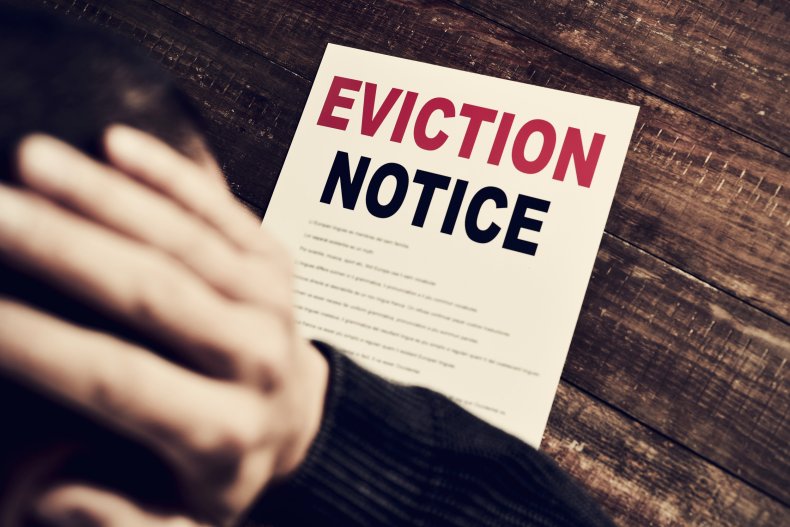 Other cities that have temporarily halted evictions due to the virus include Newark, New Jersey, Charleston, South Carolina, Detroit, Michigan, Philadelphia, Pennsylvania and Cleveland, Ohio.
Maryland Governor Larry Hogan announced Monday that no evictions would take place in the state during the emergency, while also prohibiting utilities companies from cutting off services or charging late fees while the crisis persists.
North Carolina also halted evictions state-wide for at least 30 days in light of the virus. Courts in Massachusetts have put a stop to most evictions until at least April 21.
Kentucky has prevented new eviction proceedings from moving forward, but as of Monday authorities in the state were reportedly moving ahead with several evictions that had already been ordered, despite the emergency.
Additional locales have announced a halt on evictions on state-owned property only, while others are currently said to be considering taking more broad measures to keep tenants housed during the crisis. A number of lawmakers and advocates have also proposed a nationwide moratorium on evictions.