Here Are The Best Cyber Monday Deals On Electronics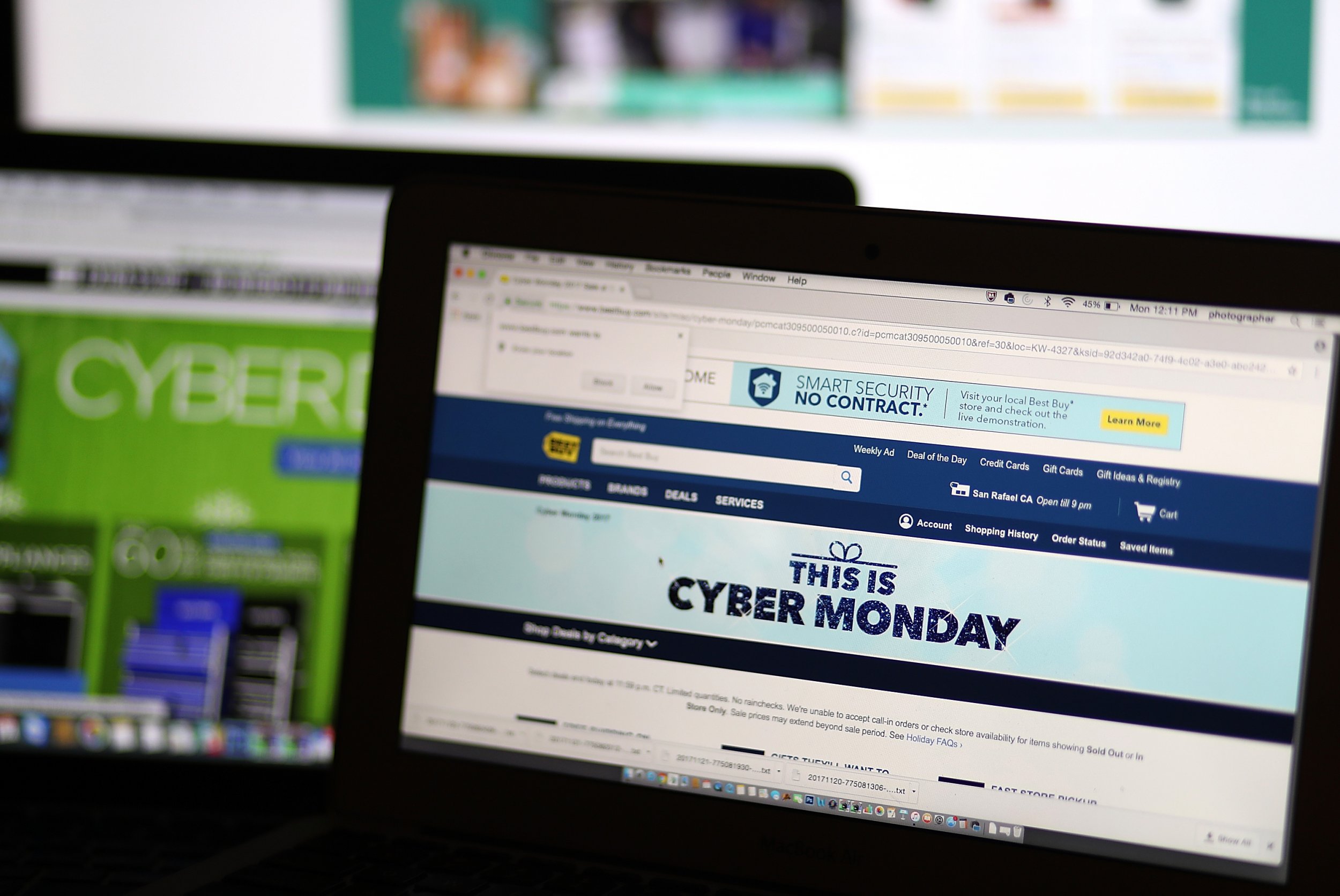 Whether or not you participated in Black Friday shopping this year, the sales aren't quite over. You can avoid long lines and crazy people by participating in Cyber Monday shopping from the comfort of your home. Here are some of the best deals on electronics online to make your Monday shopping simple.
Target
PS4 Slim with Spider-Man ($199.99)
This coveted gaming system is $100 off when you shop at Target, and comes with a free Spider-man game.
Xbox One S ($199.99)
Shop at Target and not only will you get this gaming counsel $100 off, you'll also receive a $20 Target gift card.
Beats Powerbeats3 Wireless Earphones - Neighborhood Collection ($89.99)
Target's online site will allow you to purchase these headphones for a 55 percent discount, from their normal price of $199.99.
Best Buy
Three-pack of Amazon Echo Dots ($49.79)
Save $70 when you buy three Amazon echo dots at Best Buy on Cyber Monday.
Walmart
iPhone XS, iPhone XS Max or iPhone XR (Normal Price)
If you buy a new model of iPhone through Walmart for the normal price, you'll receive a $300 Walmart gift card.
Amazon
Fire Stick with Alexa voice remote ($24.95)
You'll save $15 on the TV feature if you buy online Monday.
Fire 7 Tablet ($29.99)
This tablet is $20 off as a continuation of Amazon's Black Friday deals. Kohl's is also matching Amazon's prices on Amazon products this year.
Streaming
Hulu (.99)
Hulu is offering what may be the most shocking deal this year, giving a whole year of Hulu Limited Commercials plan for .99. The offer is live now on their website.
Spotify (.99)
You can also spend just .99 for three months of Spotify Premium this year.
Tidal (.99)
Tidal is also in on the .99 trend, offering access to their music streaming site for .99 for three months.
This article has been updated to include Tidal's three-month offer.
Here Are The Best Cyber Monday Deals On Electronics | U.S.