Here Are the Best Digital Fireworks to Watch July 4, 2020
The Fourth of July is about to look much different this year. With many states seeing spikes of coronavirus cases, many Americans will be forced to skip outdoor firework traditions.
If your usual Independence Day plans are canceled, there's still a way to bring the fun to your home via technology. We present to you: digital fireworks!
Whether you're digging up old YouTube videos of gorgeous fireworks or tuning in to a local or national live stream, there are ways for you to recognize the American holiday while staying socially distanced.
Fireworks began as a Fourth of July tradition all the way back in 1777, according to PBS. It's a tradition that has literally been a piece of American history since the Declaration of Independence was written. When the Declaration was read in 1776, it was celebrated with bells. Just one year later, fireworks were associated with the holiday.
So why skip out on beautiful fireworks shows, even if you aren't ready, or able, to witness a show in person? Here are some of the best ways you can stream, revisit and admire fireworks from Fourth of July's past and current.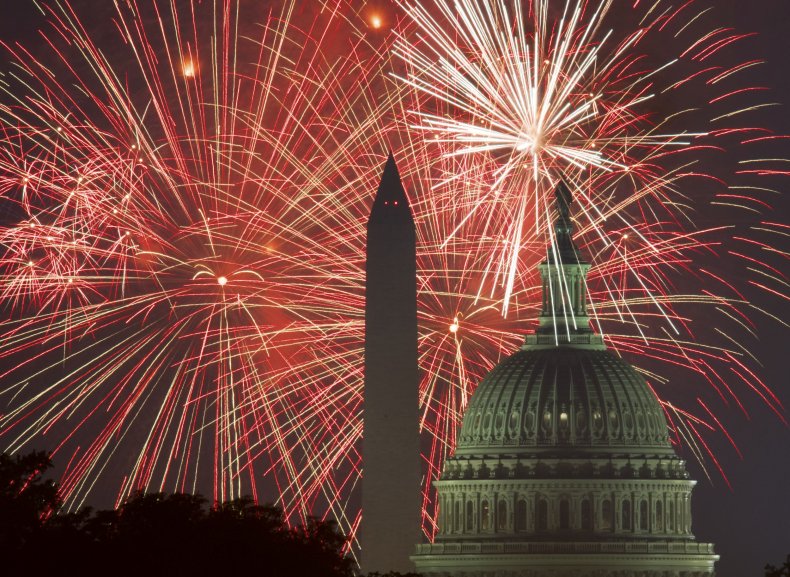 Macy's Fireworks Show
The New York City fireworks show hosted by Macy's will go on as planned, and viewers all over the country can tune in when it airs on TV. NBC will broadcast the show at 8 p.m. ET, but NBC subscribers can also watch it on the network's app.
There will also be some memorable musical guests. The Black Eyed Peas, John Legend and Tim McGraw are all expected to make appearances during the special.
If you happen to live in New York, this fireworks show is designed for you. Instead of a giant display in one location, like other years, Macy's is blasting off fireworks in all five boroughs, so you have a chance of seeing some yourself. In fact, it's already started begun with fireworks being set off in Queens on Monday, Staten Island on Tuesday and Times Square on Wednesday.
A Capitol Fourth
There's another fireworks celebration with musical guests and celebrities airing on the Fourth of July. Vanessa Williams and John Stamos will host A Capitol Fourth. The anticipated musical guests are The Temptations and Patti LaBelle. You can watch it live at 8 p.m. ET, Saturday on PBS.
YouTube's Best
Do you just want to see some fireworks and don't care much for any additional flair? You can stream a 10-hour fireworks display all day long on the Fourth, to bask in the sounds of American pride. The video has more than 1.6 million views from YouTube users, and you can add to that total by watching it here.